Welcome to Corporate Stays – Your Destination for Luxury Short-Term Rental Apartments in Canada!
In today's bustling world, where travel and business go hand in hand, finding the perfect accommodation for your short-term stay in Canada can be challenging. Whether you're a seasoned business traveler or a leisure seeker exploring the wonders of Canada, Corporate Stays has the best short-term furnished apartments in Canada. We stand out among the rest with a passion for providing top-notch accommodations and a commitment to exceptional guest experiences. Let us guide you through the world of short-term rentals and show you why Corporate Stays is your best choice for a memorable stay in Canada.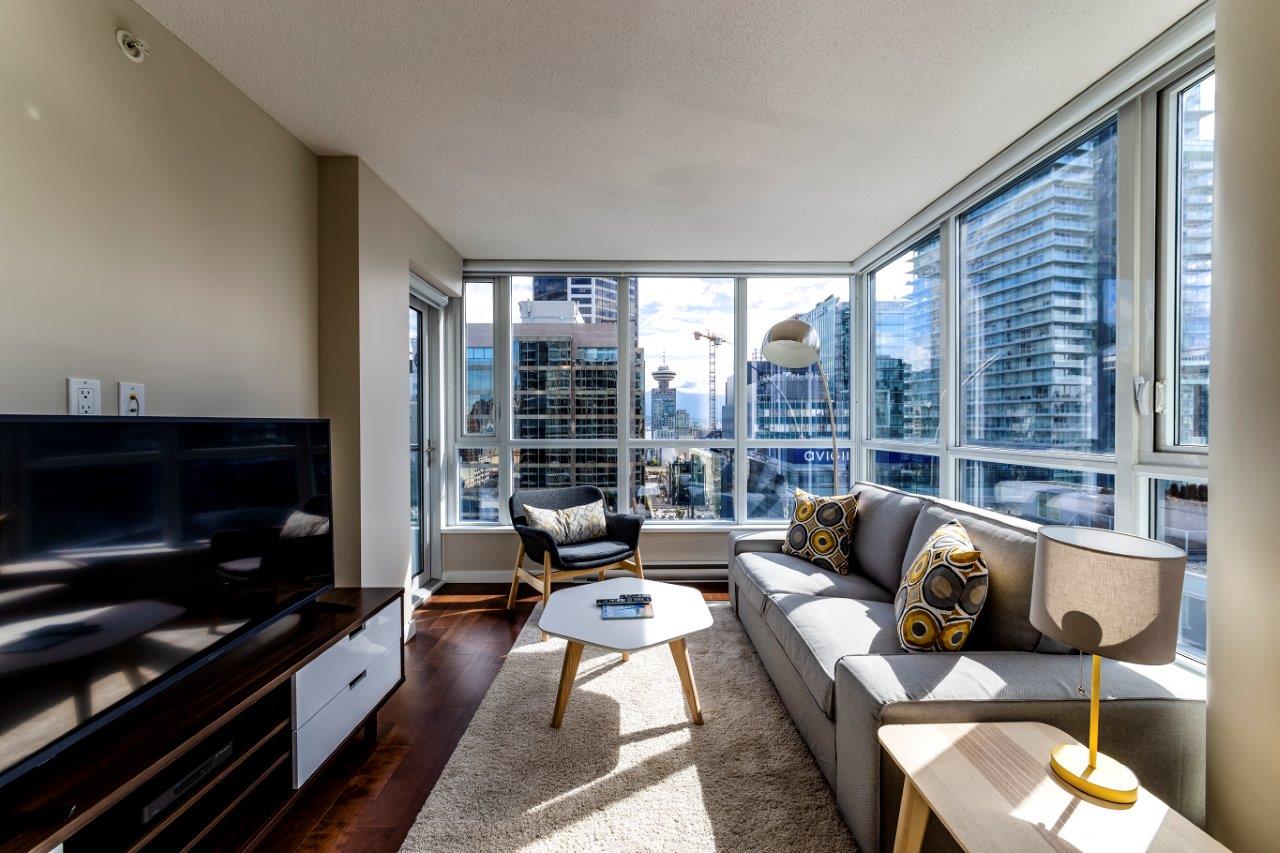 A Diverse Portfolio of Luxury Apartments
At Corporate Stays, we take pride in our vast and diverse portfolio of luxury apartments across Canada's most vibrant cities. From the bustling streets of Toronto to the charming neighborhoods of Vancouver and Montreal's cultural delights, we offer premium apartments in prime locations that cater to your unique preferences and needs.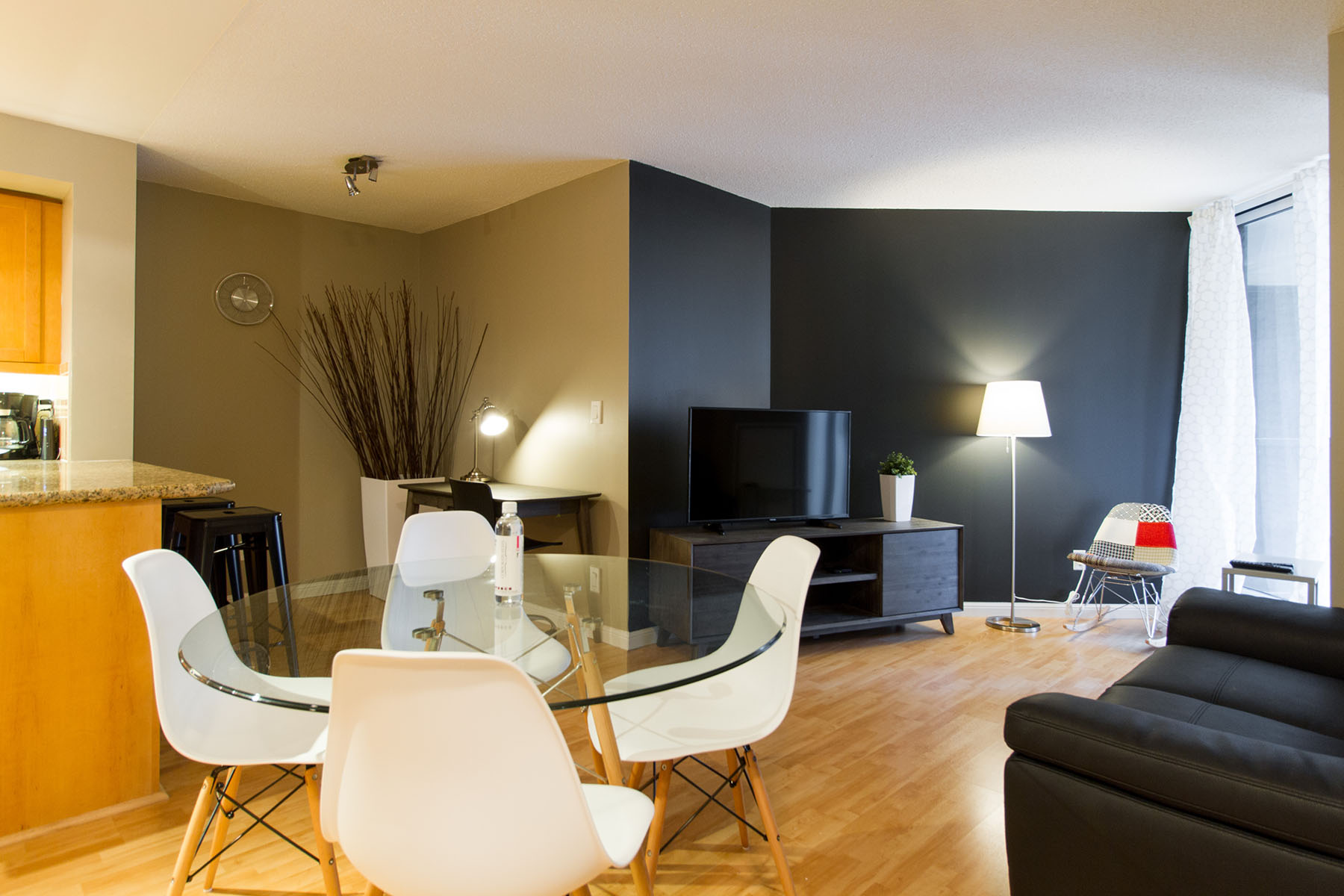 Toronto – The Heart of Canada's Business Scene
Discover the heartbeat of Canada's business landscape in Toronto, where our carefully curated furnished apartments blend style and comfort. Located in the city's most sought-after neighborhoods, such as the Financial District, Entertainment District, and Yorkville, our apartments offer convenience and sophistication, making your stay productive and enjoyable.
Vancouver – Where Nature Meets Urban Living
Embrace the beauty of nature intertwined with urban living in Vancouver. Nestled between mountains and the ocean, our premium apartments in Vancouver allow you to experience the best of both worlds. Explore Stanley Park, indulge in gourmet dining, and enjoy upscale shopping while coming home to a luxurious and cozy apartment.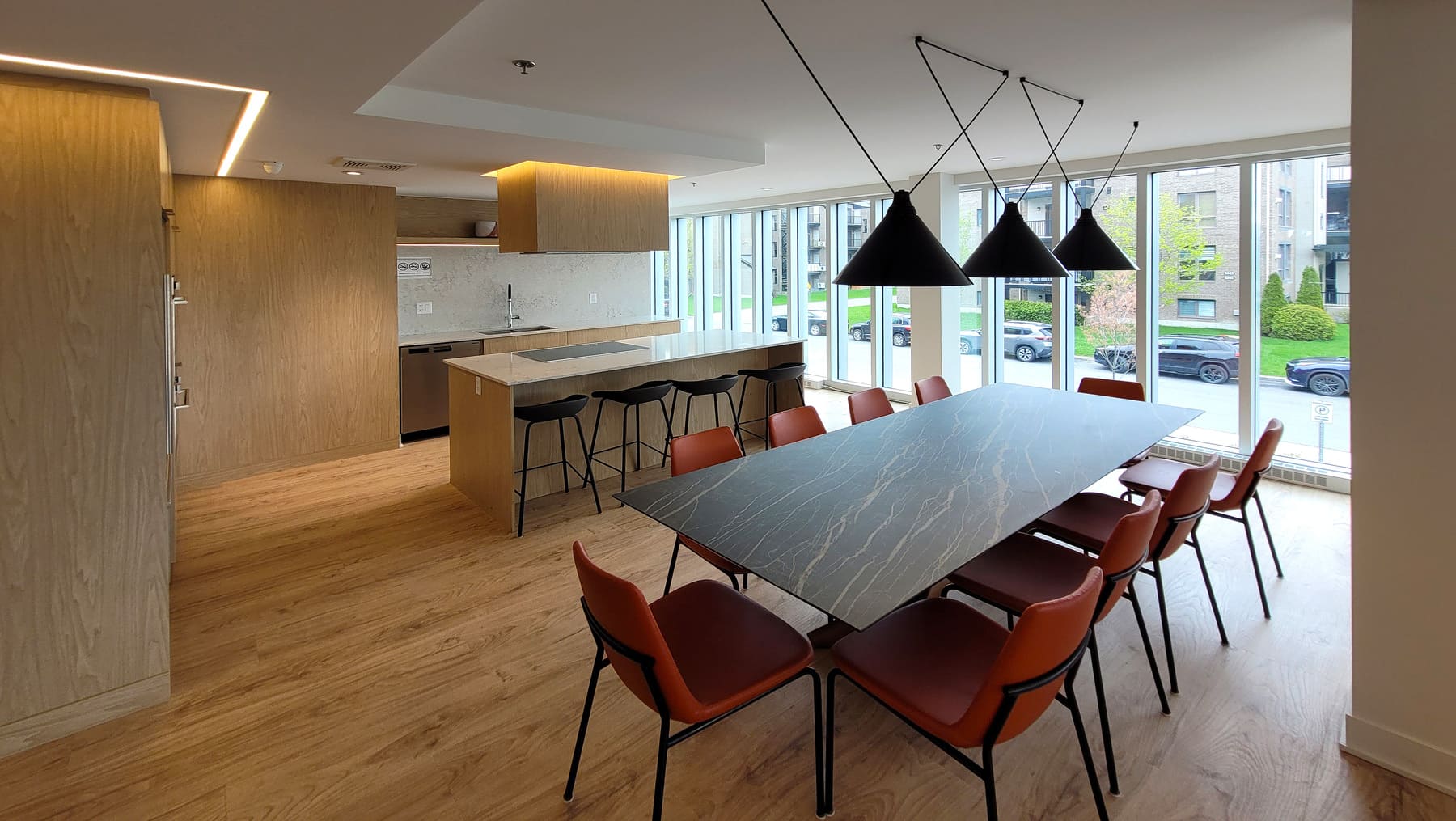 Montreal – A Fusion of Culture and Charm
Immerse yourself in Montreal's unique blend of culture, history, as well as modernity. Our apartments in this cultural hub ensure you're just steps away from iconic landmarks, renowned restaurants, as well as artistic treasures. Experience the joie de vivre of Montreal in style and comfort with Corporate Stays.
A Home Away from Home
We understand the importance of feeling at home, even when you're away. That's why each short-term rental apartment is meticulously designed to provide the utmost comfort, convenience, and a sense of familiarity. Our fully furnished apartments offer well-equipped kitchens, cozy living spaces, as well as luxurious bedrooms to ensure your stay is perfect.
Exceptional Guest Services
At Corporate Stays, our commitment to excellence extends beyond the luxurious apartments we offer. We take immense pride in our dedicated team of professionals who are always ready to go the extra mile to ensure your stay is seamless and memorable. From personalized check-ins to 24/7 concierge services, we are here to cater to your every need, making your experience with us truly extraordinary.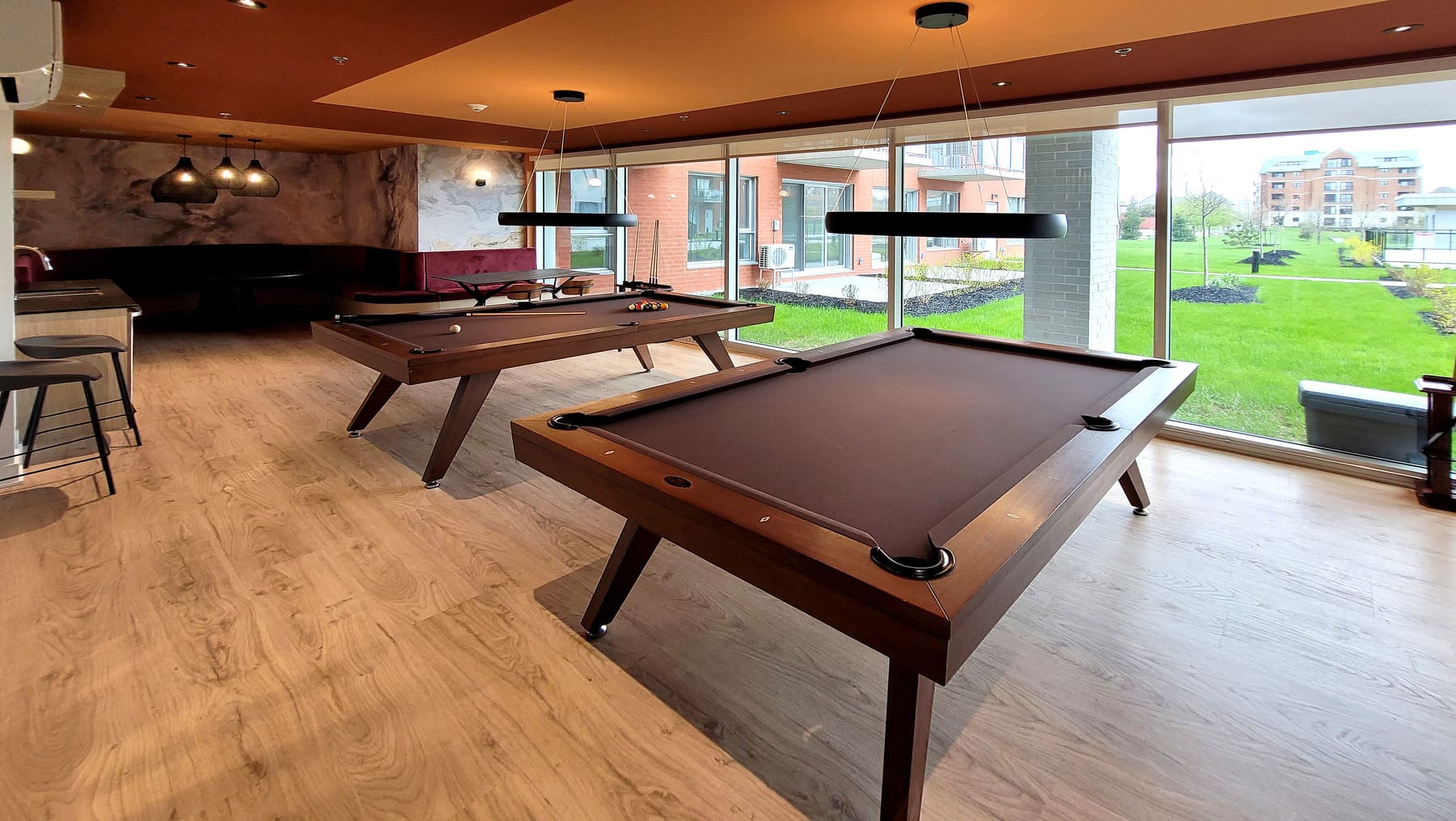 The Corporate Stays Difference
Flexibility and Customization
We understand that every traveler has unique requirements, so we offer flexibility and customization options. Whether you need a short-term apartment for a week or an extended stay for several months, Corporate Stays has the perfect solution for you. Our team is adept at tailoring your accommodation to meet your specific preferences, ensuring a stay that perfectly aligns with your lifestyle.
Unparalleled Privacy and Security
When you choose Corporate Stays, you can rest assured that your privacy and security are our top priorities. With secure access to our apartments and buildings, you can enjoy your stay with complete peace of mind.
Competitive Pricing and Cost-Effective Solutions
Quality need not come at an exorbitant price. Corporate Stays offers competitive pricing without compromising on the excellence of our accommodations and services. With cost-effective solutions for short-term rentals, we ensure you get the best value for your money.
Exclusive Partner Perks
As a valued guest of Corporate Stays, you gain access to exclusive partner perks and discounts. Enjoy benefits ranging from complimentary gym access to restaurant discounts, enhancing your overall experience during your stay with us.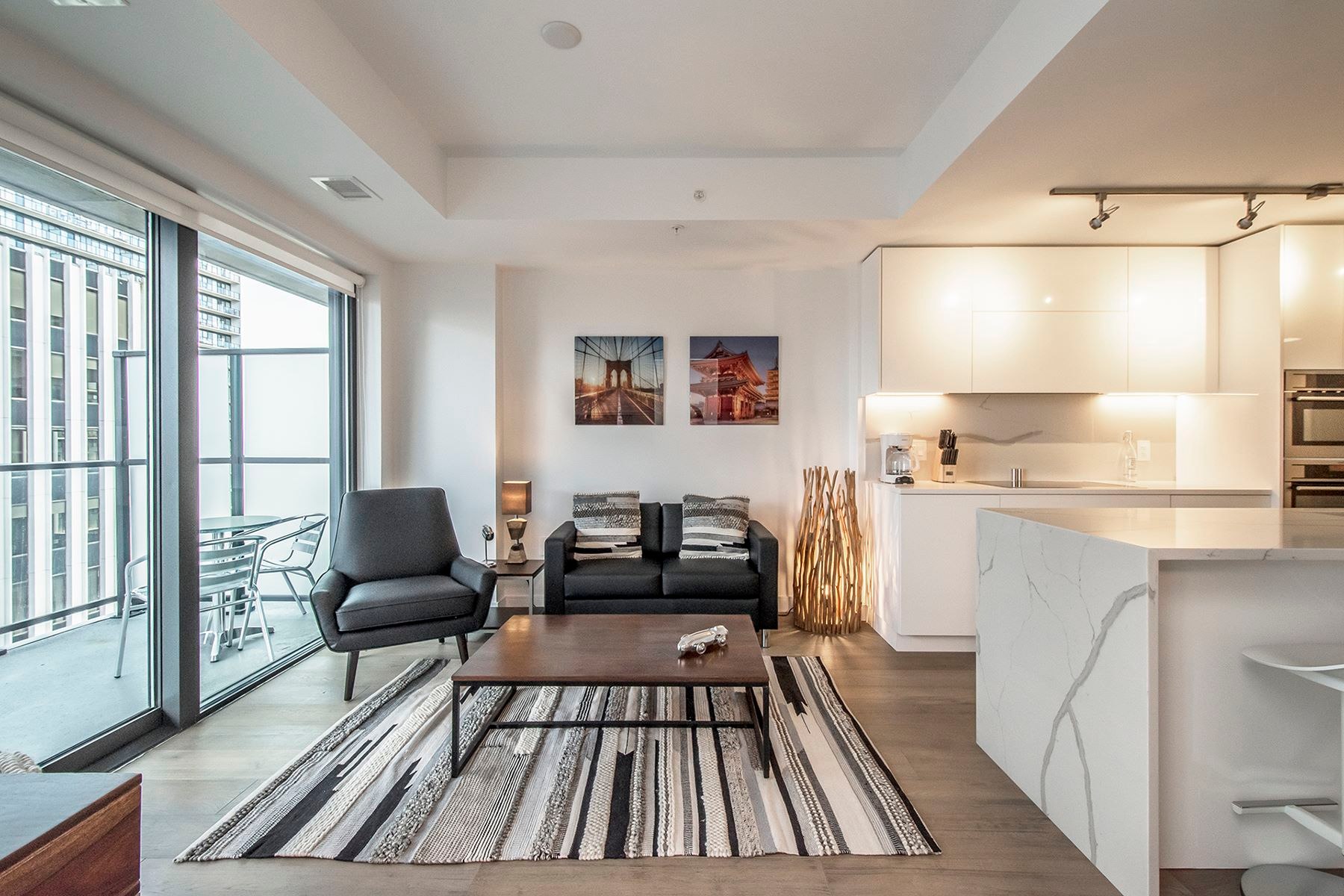 The Corporate Stays Experience – Unparalleled and Unmatched
With Corporate Stays, your short-term rental apartment experience in Canada transcends the ordinary. From our carefully selected locations to our dedication to guest satisfaction, we strive for excellence in every aspect. As industry pioneers, we continue redefining the concept of short-term rentals, delivering an unparalleled and unmatched experience. Remember, when it comes to short-term rentals in Canada, only one name stands out – Corporate Stays!
Follow us on Instagram and subscribe to our newsletter on our website for exclusive discounts and amazing news!
Contact Us