Are you looking for the best way to save money this holiday season? Look no further than Corporate Stays! We offer beautiful, luxurious apartments in the heart of Vancouver, Canada, and with our current holiday season promotion, you can get a whopping 40% off all apartments in Canada for more luxury this holiday season and less expenses. Whether you're looking for a short-term rental or a more extended stay, Corporate Stays is the perfect choice for you. Read on to find out how to take advantage of this great offer.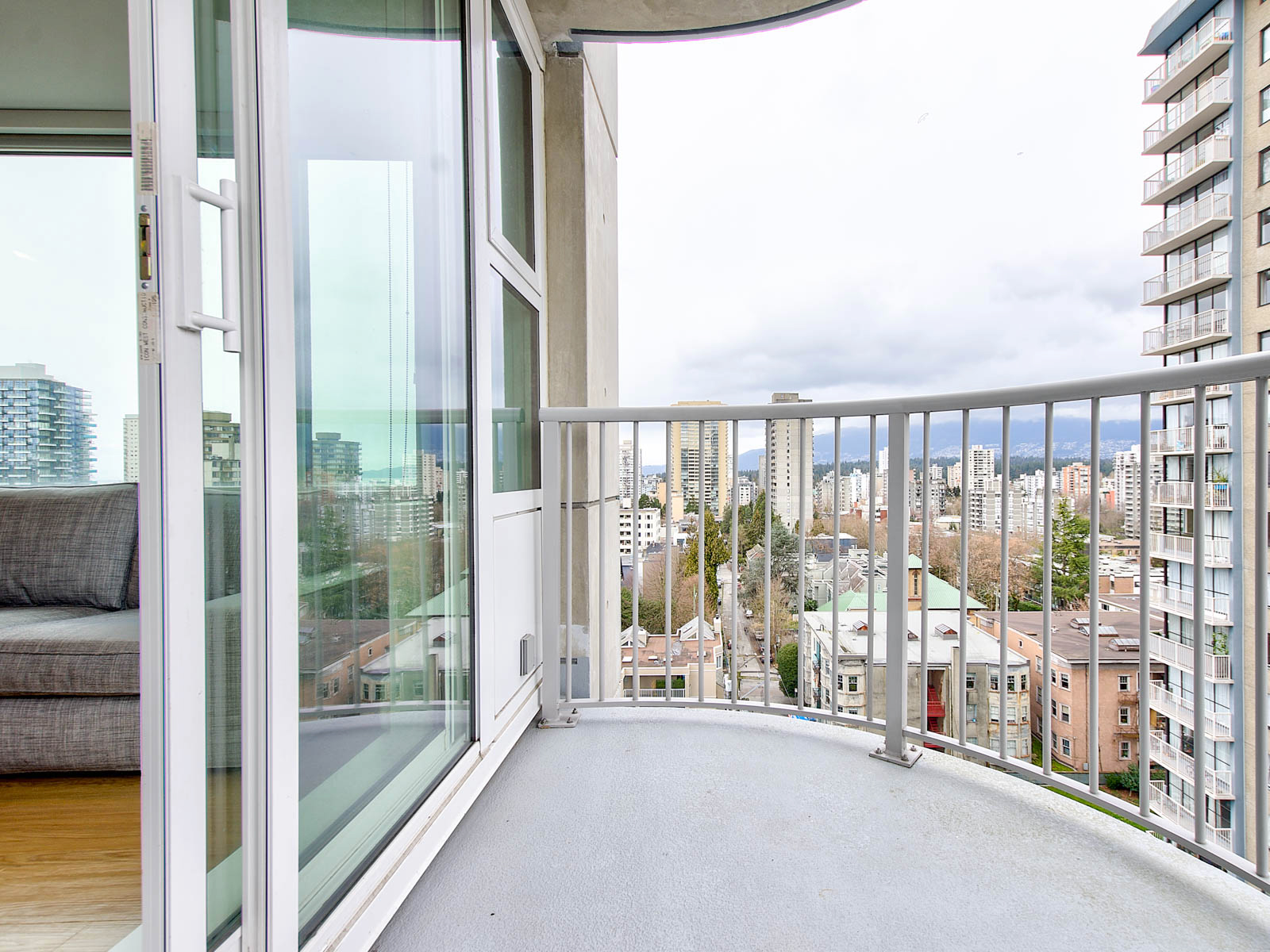 What Are The Different Locations of Corporate Stays Apartments in Vancouver?
Vancouver is an incredible city to explore, and our signature Corporate Stays apartments are the perfect base for your stay. We have four stunning apartment collections in different prime locations of the town, all within reach of some of Vancouver's best attractions.
The Lauren – Located in the heart of downtown Vancouver, this collection offers beautiful luxury apartments with stunning views of the city. Guests will be within walking distance to top attractions such as Stanley Park, the Seawall, and Granville Island. 
Capitol Residences: Situated on Alberni Street, this collection offers one and two-bedroom apartments with fully equipped kitchens and amazing views of the mountains and ocean. You will be within reach of some of Vancouver's trendiest restaurants and shopping areas.
Telus: This luxurious collection is located right in the heart of Yaletown, where the city meets nature. You can choose from studio apartments, 1-bedroom units, or penthouses. Nearby are the famous Robson Street, False Creek Seawall, and iconic Granville Island. 
Zephyr: Situated near the iconic Gastown district and trendy Railtown area, Zephyr offers new apartments with contemporary designs. You will be within walking distance of lively entertainment spots, historic sites, and shops. 
Get ready for a truly relaxing experience when you stay at one of our Corporate Stays apartments in Vancouver! Our signature apartments come with modern amenities such as fully-equipped kitchens, cozy bedrooms, balconies, and spacious living rooms. No matter which Corporate Stays collection you choose, you can expect superior comfort and convenience.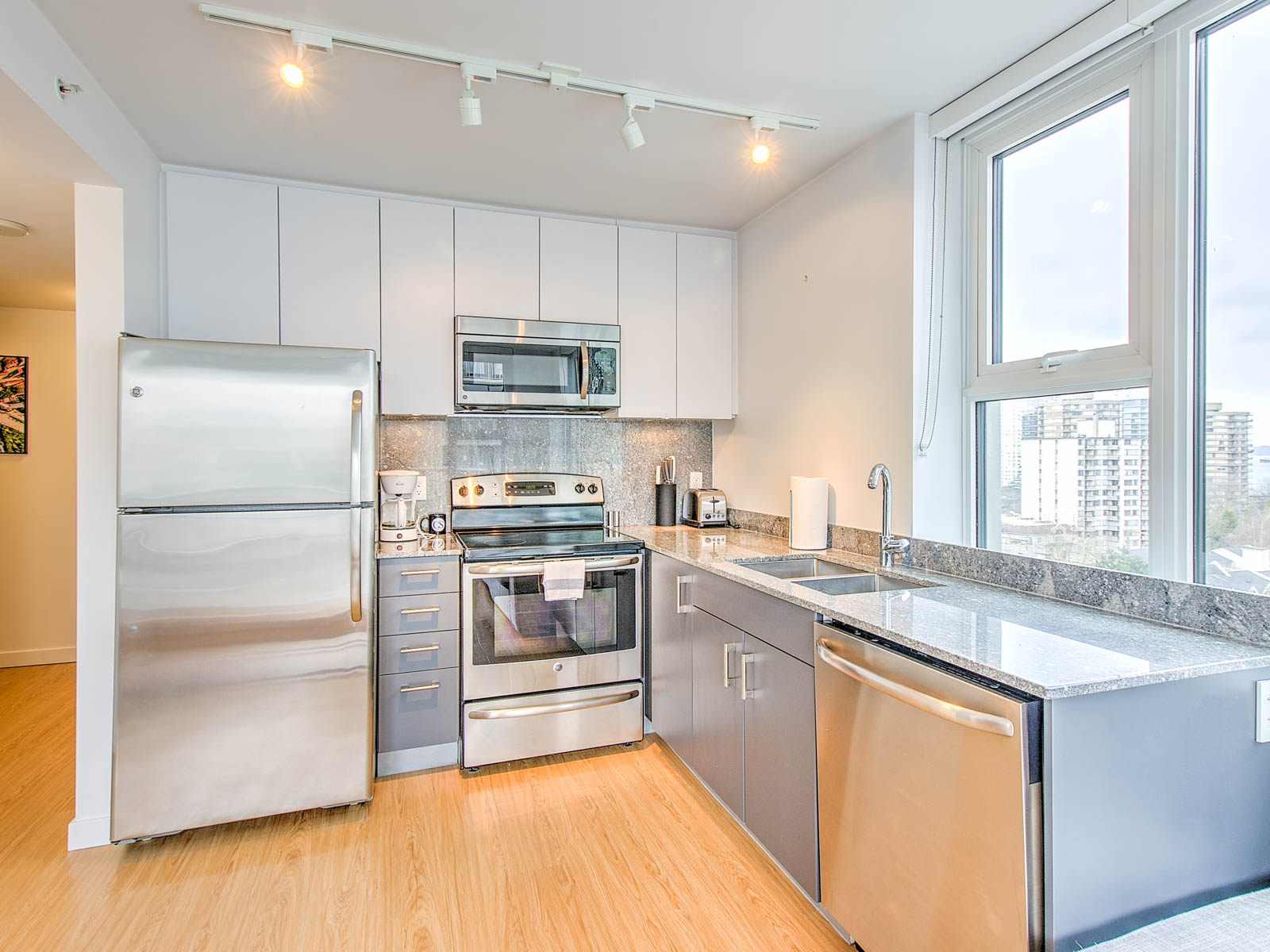 What Are Some of The Amenities with Signature Apartments
At Corporate Stays, we understand that you want a comfortable and luxurious stay when you're away from home. That's why our signature apartments have the best amenities to make your visit enjoyable and add more luxury this holiday season. Our apartments have top-of-the-line fitness centers, swimming pools, saunas, and spas. Our yoga classes, BBQs, and rooftop joy areas will surely add relaxation and fun to your stay. 
These signature apartments also feature all of the latest technology. You can easily stay connected with free Wi-Fi throughout the flats. Plus, all the necessary kitchen amenities are available to make your stay as convenient as possible. Our fully-equipped kitchens have the cookware required, dishwashers, microwaves, and refrigerators. 
Get access to housekeeping services. Professional housekeeping staff will clean your apartment weekly and replenish towels and other linens. This way, you can always relax knowing that your apartment is always in perfect condition. 
Whether you want a place to relax and unwind or a great location to entertain guests, our signature apartments have everything you need. With all of these fantastic amenities and more, you can rest assured that you will get the best experience when renting a Corporate Stays apartment.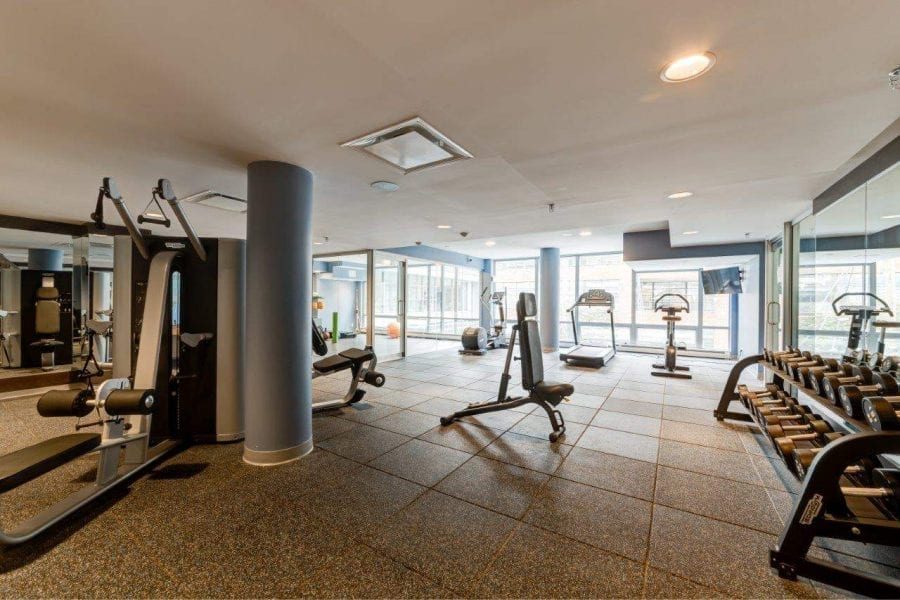 Beautiful Tate Signature Apartments and Neighborhood
Corporate Stays has several beautiful Tate signature apartments available in downtown Vancouver. These apartments are luxurious and feature various amenities that make your stay enjoyable. They include spacious bedrooms with King beds, generous balconies, in-suite laundry, and free Wi-Fi throughout the building. Some apartments also feature fully equipped kitchens with modern appliances, granite countertops, and ample storage space.
The Neighborhood is close to many attractions, including Stanley Park and the iconic Seawall. Robson Street is full of shops and restaurants, and you can even catch a show at the Orpheum Theatre or the Queen Elizabeth Theatre. You can walk to the waterfront for great harbor views or take the sea bus to Granville Island for delicious food. The area also offers plenty of outdoor activities, such as kayaking and sailing.
With Corporate Stays' holiday special of 40% off all apartments in Canada this season, you won't have to worry about breaking the bank to enjoy the city and more luxury this holiday season. Book your stay now on our website and get ready for a truly unforgettable experience. Check out our sister company Corporate Cars, and find out how your vacation can even get better!