Corporate Stays varies from other housing providers in many ways. For example, one major feature that sets us aside from others, is the standardization and unique character of our apartments. All of Corporate Stays' Signature Collection units across Canada are designed with comfort and style in mind. Furthermore, to guarantee a high-quality standard of living, Corporate Stays has its own furniture line called Casa Suarez to furnish all of its apartments.
About Casa Suarez
Casa Suarez is huge part of the Corporate Stays' family. After years of providing luxury furnished apartment rentals, CEO and Founder Vladimir Suarez developed a passion for interior design. Undoubtedly, it became clear that Corporate Stays is in need of a reliable supplier to furnish all Corporate Stays apartments across Canada. Moreover, Suarez wanted the decor of the apartments to transport guests to different parts of the world. How so you may ask? Well, each piece is handmade  with the care of an artisan, and infuses the intrigue of an exotic place. When it comes to furniture, using real wood makes a huge difference in the look, feel and integrity of the piece. In addition, natural wood compliments any space, from classic to modern styles. The unique collections by Casa Suarez combine shabby chic and bohemian styles with modern design elements. The furniture and home decor company specializes in modern solid wood pieces. All of products tread lightly on the planet because they are made from sustainable materials. They are made from various types of wood, that are harvested sustainably and are FSC approved.
1% Towards Reforestation 
We believe in preserving natural environments. Therefore, 1% of sales from both companies go towards our Reforestation Program. Not only but also, it's important for Casa Suarez to create sustainable, quality products that are built to last and have a reduced ecological footprint.
Casa Suarez Staple Pieces Used In Corporate Stays Apartments
At Corporate Stays, we use two particular Casa Suarez collections to furnish our apartments. First of all, there is the Zen Collection. These products are made from Sheesham wood, which bring a great feeling of comfort to every space.
Zen Bedroom
Many Corporate Stays bedrooms include items from the Zen collection by Casa Suarez. This collection features  bed frames,  night stands and  dressers. Most certainly, The Zen bedroom products project a peaceful and relaxed feeling, which is perfect for a goodnight's sleep.
Zen Living Room
There are three major pieces from the Zen collection that are used in Corporate Stays' living rooms. For instance, most living rooms have a Zen coffee table, Zen TV stand and Zen side table set. Instinctively the distinctive patterns and natural colour of these items set a warm feeling in any living room.
Other Zen Collection Pieces
Furthermore, the Zen collection has mirrors, desks and consoles that come in different sizes. They are a perfection addition to any office space or entrance area of an apartment.
The Metric collection is similar to the Zen collection. They are both made of solid wood, however the Metric products have metal legs. As the name of the collection indicates, Casa Suarez Metric collection consists of handcrafted wood furniture featuring clean designs and geometric shapes for timeless appeal.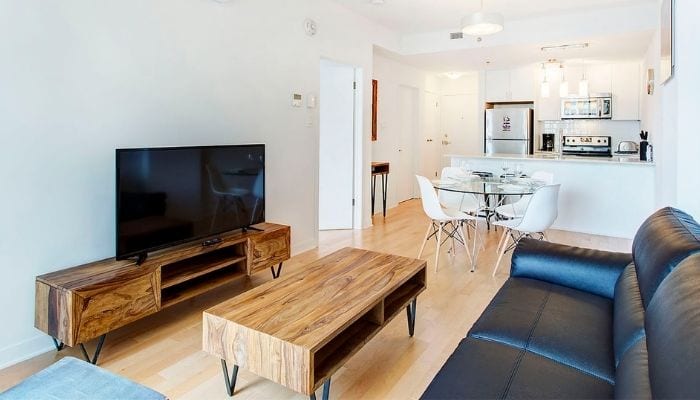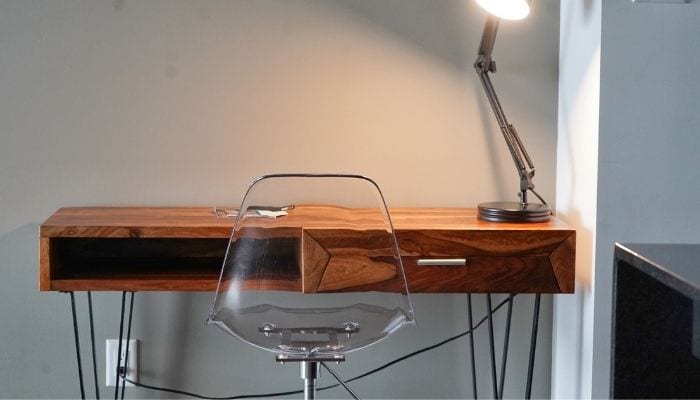 Products
There are more than a handful of items used from the Metric collection in Corporate Stays apartments. For example you can find the bedframe, bedside table and dresser in the bedrooms. In Corporate Stays' living rooms and other spaces you'll  discover the Metric study desk,TV cabinet, coffee table, side table and sideboard.  In conclusion, Corporate Stays is extremely proud to have its own furniture line. By having Casa Suarez items in our apartments, Corporate Stays presents a unique and  distinguishing characteristic to its spaces.
Special Promotion