COVID-19 has taken away millions of innocent lives, spread human suffering and damaged our economy. But it's also had a huge impact on social lives. As many gatherings have been cancelled for 2020, humanity is in deep search of "things to do" that will not put them at risk. Thankfully, we've got some great news for you. As of July 1st you can go on a 8000 km virtual team run across Canada. Corporate Stays always wants to provide guests information that will create pleasant experiences. So why not practice social distancing, keep a healthy lifestyle and explore Canada with Corporate Stays?
The Big Canada Run  is a virtual team run that will start in St.John's, Newfoundland & Labrador. It will cover a total of 8,000 km across Canada and finish in Victoria, British Columbia. The race begins on July 1st 2020 and you have a year to complete it. Runners will do the race virtually, they do not have to move to complete the race.
Corporate Stays takes pride in its signature collection apartments and the amenities they have to offer. Our amazing fitness centres with treadmills can help you complete the race! In addition, many of our apartments are located near waterfront trails and beautiful parks you can run through.
You may ask, so how does this virtual team run work? It's simple!
1. Put together a team with a size to your liking or run solo
Create your own team or add yourself to an existing team. The more team members you have, the easier it will be to complete the race. The organizers provided the following example. If you have a team of 10 people, that's as few as 2.2 km per day/member in order to complete the 8,000 km race within the year. You can also run solo 800km to earn the medal and finisher perks.
2. Where do you go?
Run, walk or hike – it's up to you! The organizers have set up virtual routes through out the country for you to complete. Runners can run anywhere in the world (on the street, trail or treadmill) and then upload the distance run into the system. There are specific cities that the runners will virtually visit when they reach a certain amount of kilometers. For example, when they reach 1100 km they will visit Sydney, Nova Scotia. Once the participants arrive at a destination, they will receive a virtual tour of the city and earn a badge for having reached that city.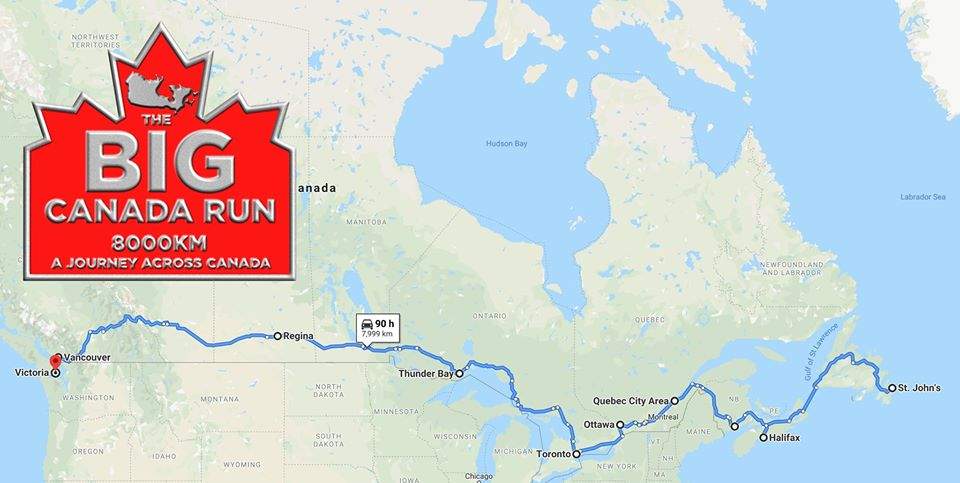 3. Event perks
Limited Edition Finisher's medal
Multi-Functional Neck Gaiter
Official Wristband
Personalized Official Virtual Race BIB
An invitation to a participant-only Facebook group
Virtual finisher's badge
Pre-mapped 8,000k course across the country
Leaderboard
Virtual travel experience through fun facts and photos of things you would see along the route
4. Event Costs
8,000km Team Relay
Early bird ticket – $60 CDN (June 9th – July 1st)
2nd phase  – $99 CDN (July 2nd – July 31st)
3rd phase  – $129 CDN (August 1st – December 30th)
800 Solo Run
Early bird ticket – $60 CDN (June 9th – July 1st)
2nd phase  – $99 CDN (July 2nd – July 31st)
3rd phase  – $129 CDN (August 1st – December 30th)
Who knew social distancing could actually be fun? 
Visit the official Big Canada Run website  or Facebook page for more details
_________________________________________________________________
Our signature collection properties are located all through out Canada. So, you can take part in the virtual run across Canada with Corporate Stays from one of our best locations in any town! Whether you're in the east or west coast, or somewhere in between our signature collection apartments have convenient locations and great amenities that will inspire you to keep active!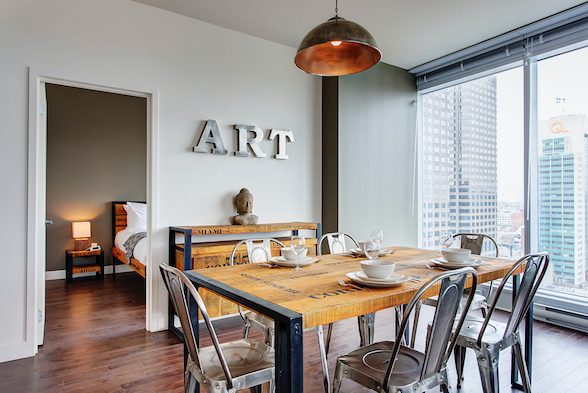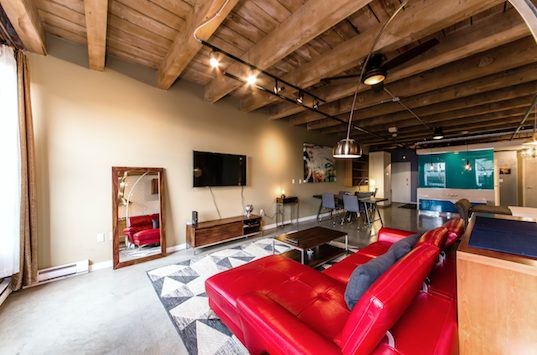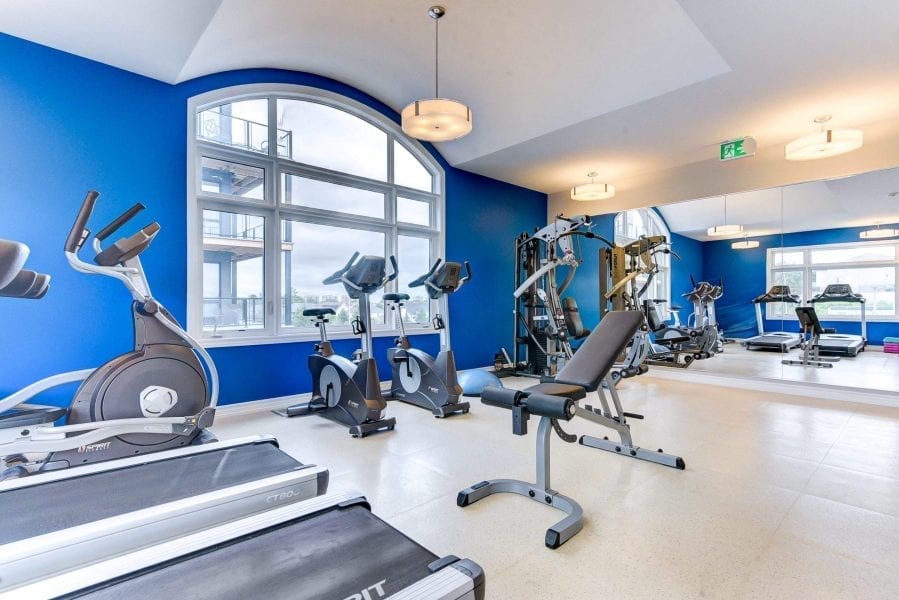 We recognize our responsibility to offer guests a safe and clean, fully furnished home. The health and safety of our guests is a priority during this ongoing situation. Let us help make your stay the most pleasant experience during this especially challenging time.