Corporate Stays is spreading its reach to cover many locations in China. With fourteen new apartments in eight major cities in the country, business travellers coming to China now have multiple suitable options to choose from.
New Apartment Locations In China
Starting July 2020, newly appointed Corporate Stays apartments in the cities of Nantong, Dalian and Shenyang will be opening their doors to travellers. Perfectly situated, each of these apartments feature several state-of-the-art amenities.
Each of the fourteen corporate apartments cited in Wuhan, Beijing, Shenzhen, Chongqing, Nantong, Shenyang, Dalian and Suzhou are designed with the aim of improving the level of traveler comfort. The array of amenities significantly improves the overall guest experience.
The Ascott Raffles City Apartment
The Ascott Raffles City is within easy driving distance to the Beijing Capital International Airport. The surrounding area also possesses rich cultural history and is in close proximity to a thriving business hub.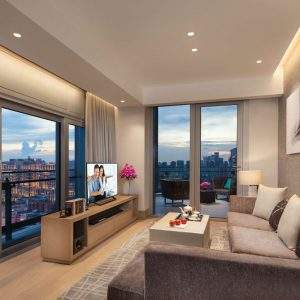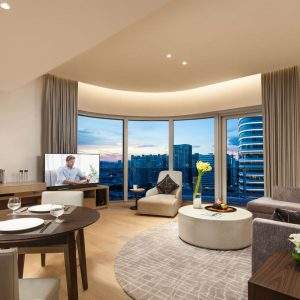 Citadines Zhuankou Apartment
Another perfect example is the tastefully designed Citadines Zhuankou apartment. The building is located in the heart of Wuhan's Economic Development Zone. Spacious apartments, high-end Casa Suarez furnishings, as well as fully equipped kitchenettes. The Citadines Zhuankou Wuhan spares nothing when it comes to guest comfort. Its location also puts it within easy reach of the Wuhan Tianhe Airport, the Hankou Station and the Guiyuan Buddhist Temple. This provides residents easy access to routes for business and pleasure.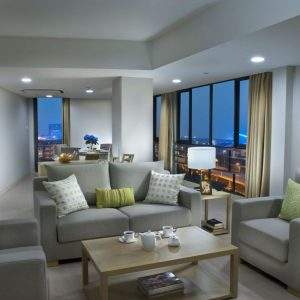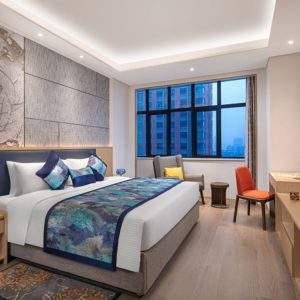 A Message From Our CEO
According to Vladimir Suarez, CEO at Corporate Stays, "Expanding into China was only a matter of time for Corporate Stays. The demand for locations within the country has been on the rise and it felt like the perfect time to broaden our horizons. Our foray into other markets has proven quite productive. The increasing need for suitable apartments with insurance in this region, expanding into this teeming market seemed only logical."
The Best For Your Convenience
Corporate Stays' unparalleled corporate rentals are supported by experienced property managers and a 24/7 multilingual concierge team. Our focus is to launch apartments in prime locations, so that guests can have the optimal experience during their travels. Guests can rely on the Corporate Stays team with the complimentary concierge service only a quick phone call away.
These new openings bring into focus the full depth of commitment that Corporate Stays has towards providing the most ideal residences for travellers anywhere within China. Corporate Stays again shows its relentless dedication towards improving overall traveler comfort and peace of mind.
About Corporate Stays
Founded in 2008, Corporate Stays offers highly personalized luxury corporate housing experiences for business travellers around the world. The Signature Collection locations include complimentary concierge and international guest support. Our housing specialists and property partners work tirelessly to manage and maintain their variety of handpicked fully furnished apartments. Every Corporate Stays location provides the highest tiers of comfort, amenities, and proximity, giving their guests the complete home-like experience.