Join us for drinks and conversations on October 27, from 5 pm to 7 pm, at Le Livmore for a Wine & Dine, our chic, modern space in Montreal's dynamic downtown core. All Corporate Stays guests from Montreal are welcome. Feel free to bring coworkers, business associates, and friends. Hope to see you there!

Le Livmore introduces residents to exceptional living in the Montreal downtown core. Live centrally located with everything you need to feel comfortable in your space. Feel more at home from the moment you step inside.
Enjoy suburban amenities in the urban heart of downtown Montréal with Le Livmore. Indoor and outdoor amenities, including a yoga room, gym, dog park, outdoor terrace, pool, and more, are all located on the 4th floor for residents to enjoy.
At Le Livmore, your rental experience extends well beyond the walls of your unit. Access exclusive indoor and outdoor amenities throughout the building.
Downtown Montreal
There's nothing like an evening of socializing with people at Le Livmore. It's a great way to unwind and, recharge your batteries, share your experience with others. There's nothing like a good meal with wine and some great conversation.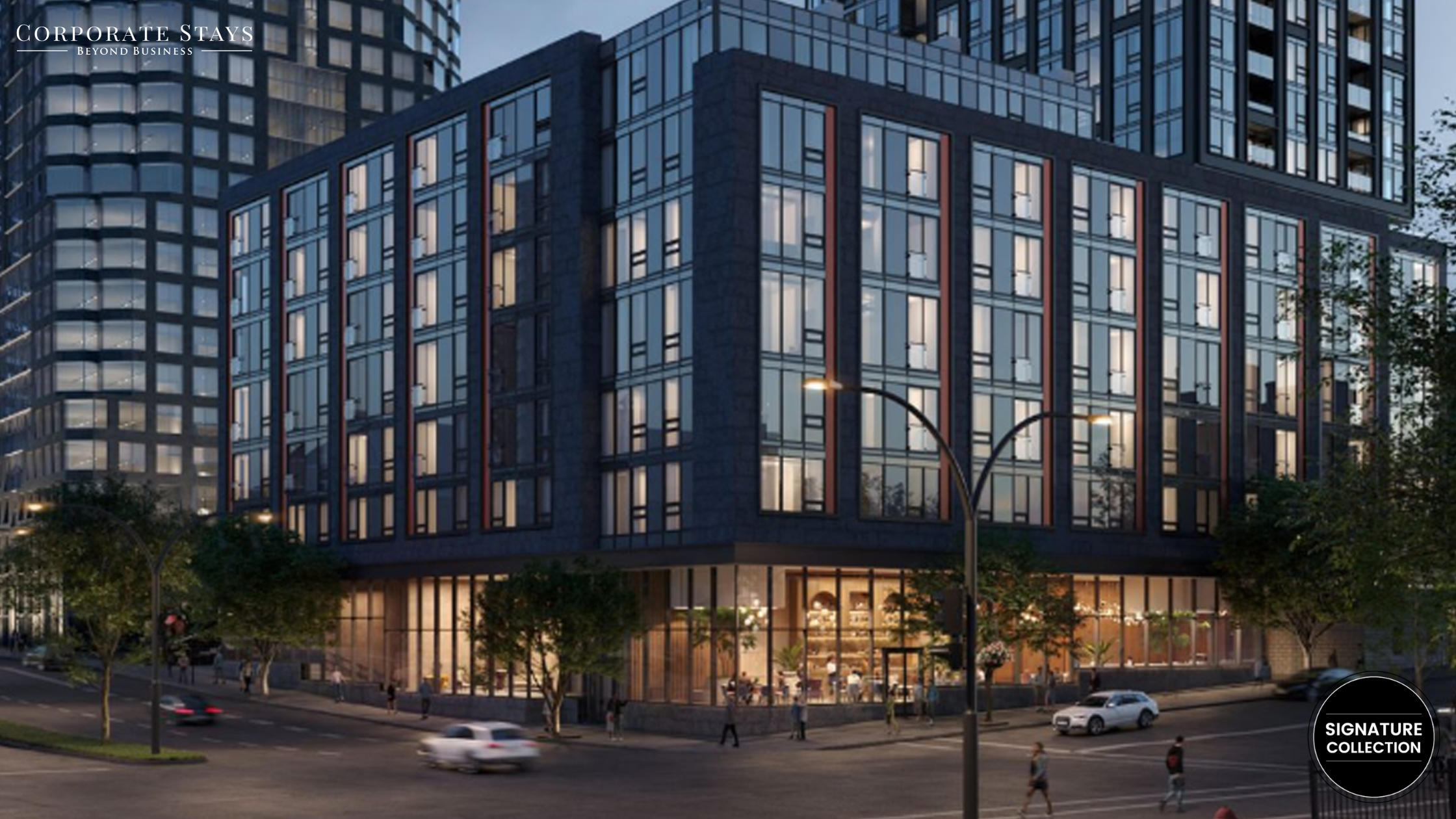 A Night to Remember
There's nothing quite like coming together with our community of renters at one of our wine and Dine events. It's a chance for us to celebrate together, whether you're a new resident or a long-time resident. We're so grateful to have you as part of our community, and we hope you have a fantastic time! Follow us on Instagram to stay updated on all our upcoming events.