We are excited to announce the official opening of Le Livmore! Our latest furnished apartment building and our largest lodging yet, in Montreal. The building is conveniently located in the heart of  Downtown. In this neighborhood, you will find restaurants, shopping, cultural events, nightlife, and much more. Furthermore, the building is five minutes away from the metro and has easy access to all means of transportation.  This luxurious and modern building is ideally designed for a contemporary urban lifestyle that is both comfortable and safe. Here you will have all the amenities you need to make your day-to-day life easier and your experience a great adventure.
Are you relocating to Montreal for work? Le Livmore is definitely an ideal choice for working professionals and travelers alike.

The Building Amenities
The building amenities at Le Livmore offer upscale living! For instance, there is a fitness center, a pool, an outdoor terrace with a BBQ area, a business center, a movie room, and more. These common areas are the perfect place to make the most of your leisure time and unwind. One big bonus is that all of these common spaces include WiFi for your convenience and high security for your safety.  The building has a prime location that allows quick and easy access to all types of transportation, and also has private parking that will facilitate the safety of your vehicle. Therefore, if you are thinking of renting a vehicle, you can take advantage of this benefit to make the most out of your stay. On top of that, the building has an area exclusively for dogs and a spa so you can take some time to rest and relax.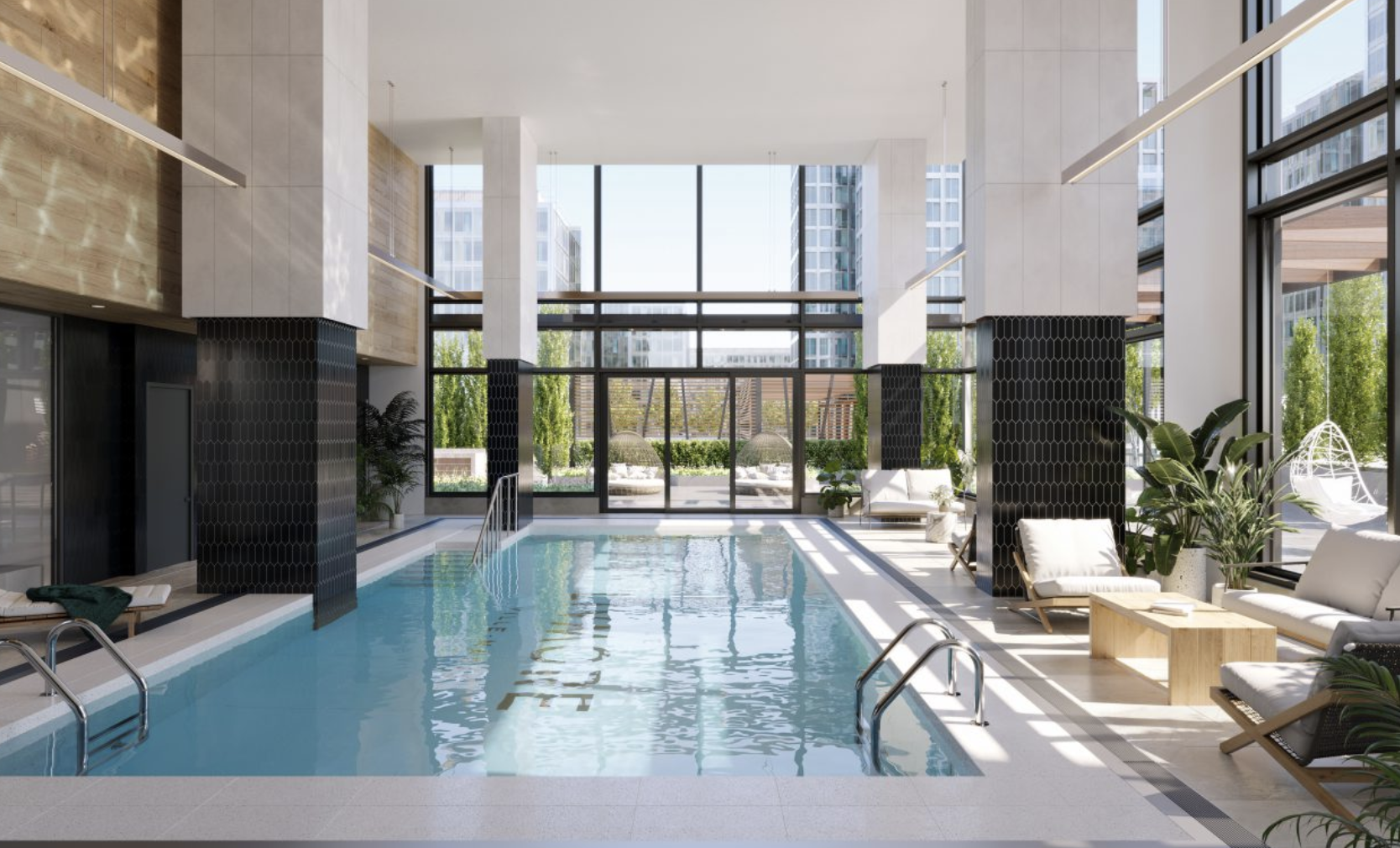 Each space is perfectly designed and furnished with Casa Suarez furniture to bring you the best style and comfort. We make sure that the spaces have all the necessary tools so that you can feel at home and enjoy your stay to the fullest.
1 Bedroom Furnished Apartments
The best part about Le Livmore is the luxury and comfort in each apartment. On the other hand, It is best for both long and short-term stays. The 1 bedroom apartment at Le Livmore has a total area of 443 square feet to 684 square feet approximately. It can accommodate up to 2 guests and each unit has a private balcony that brings fresh air for a natural feeling. Furthermore, the bedroom has a queen bed for additional space and comfort.
2 Bedroom Furnished Apartments
Our 2-bedroom apartment at Le Livmore has a total area of 739 square feet to 910 square feet approximately. Ideal for long-term stays but also perfect for a short-term getaway allowing to accommodate up to 4 guests. Each unit at Le Livmore has a private balcony that brings fresh air for a natural feeling. The bedroom has a king and queen bed for additional space and comfort.
Finally, all our apartments have the option to include guests services that will facilitate your stay and make you feel at home.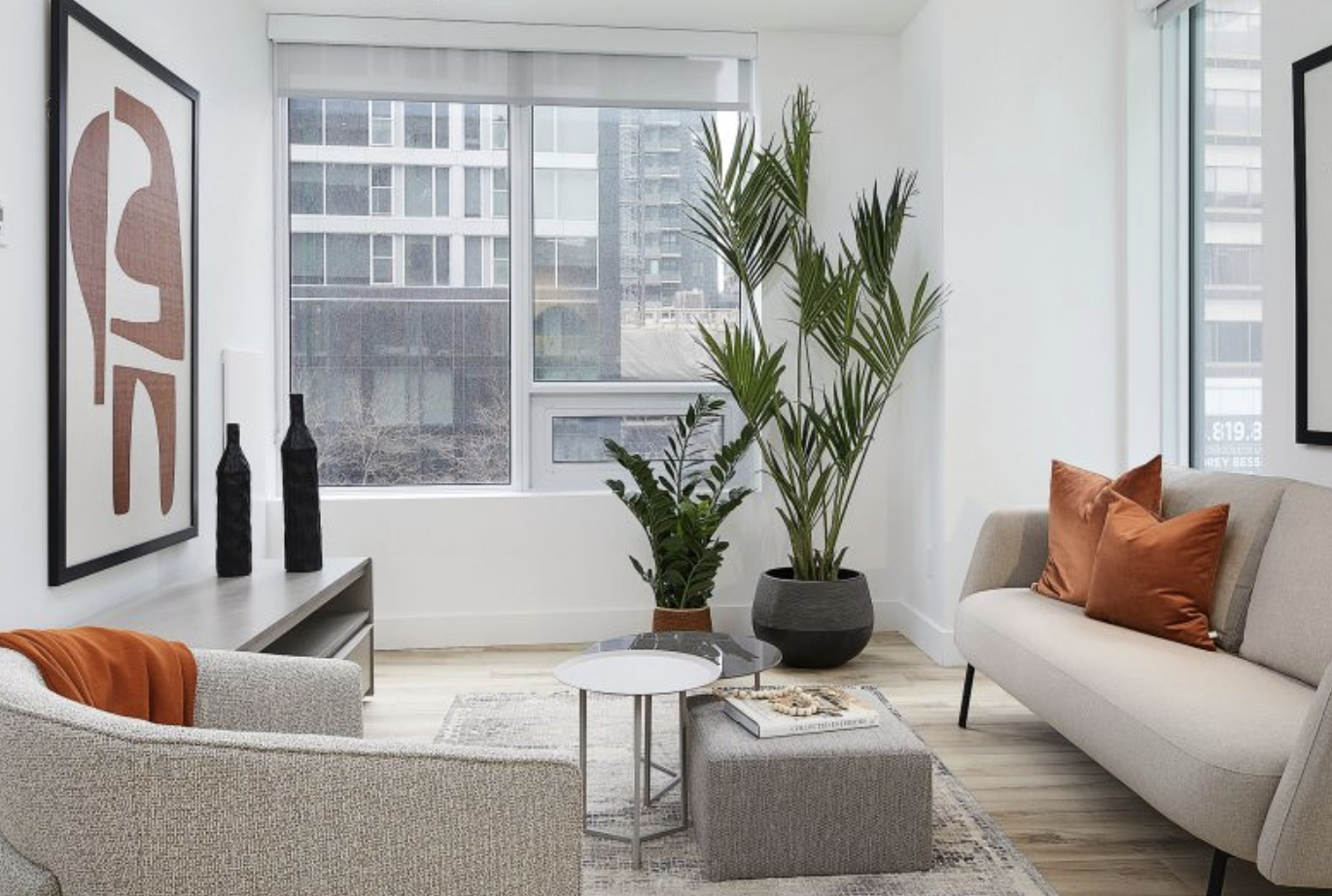 Enjoy Your Stay at Le Livmore
Making you feel at home and having the perfect relocation experience is our priority. Therefore, we offer you all the services you need to make your stay enjoyable and unforgettable.
Don't forget to utilize our custom-made city guide that will help you discover all of the top attractions in Montreal. Whether you enjoy it alone, with your family, or with your pets, you are always welcome to Le Livmore and it will be our pleasure to accommodate you.