Summer is the perfect time to enjoy the outdoors to the fullest on any day at any time. Therefore, we know that maybe one of your priorities is to find an apartment where you can enjoy a cool summer breeze. Today we share with you some of our Corporate Stays apartments With terraces for you to enjoy with your loved ones.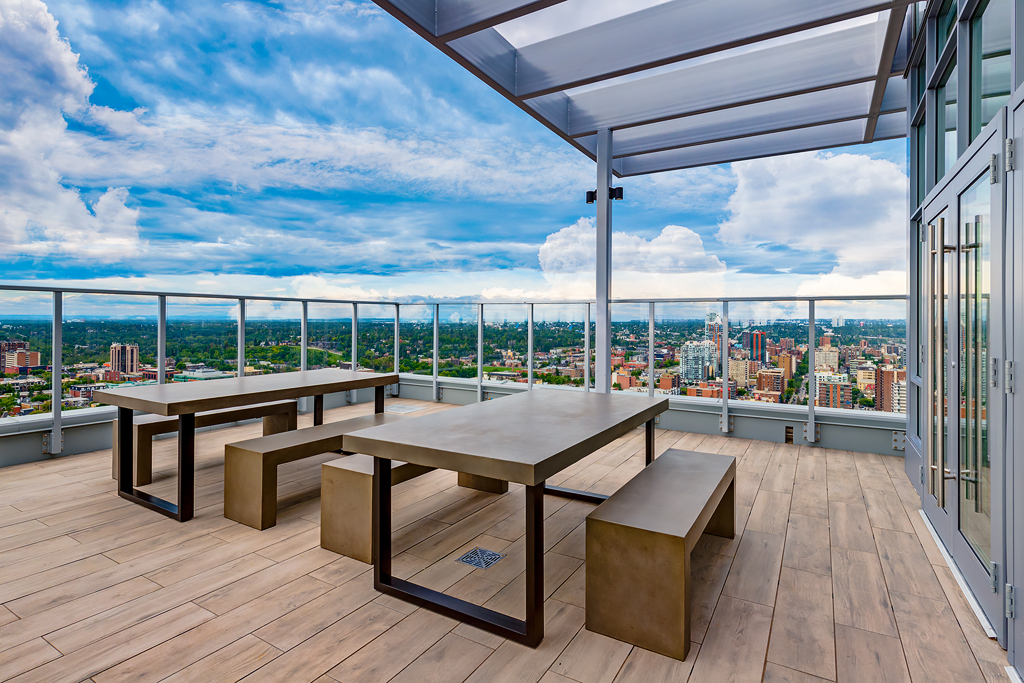 Underwood is the perfect place to enjoy watching the sunrise and sunset from the terrace. Some units showcase a city view, while others have a view of Haultain Park. The building also has a vast array of luxury amenities. For example, there is a premium fitness facility, a yoga studio, a lounge area, and a BBQ rooftop located on the 30th floor. In addition, there is a market on the main floor for you to grab a coffee and a bite from one of the premier vendors. This place has a prime location to enjoy the events, art, and culture of the city. Definitely, Underwood is a gem during the summer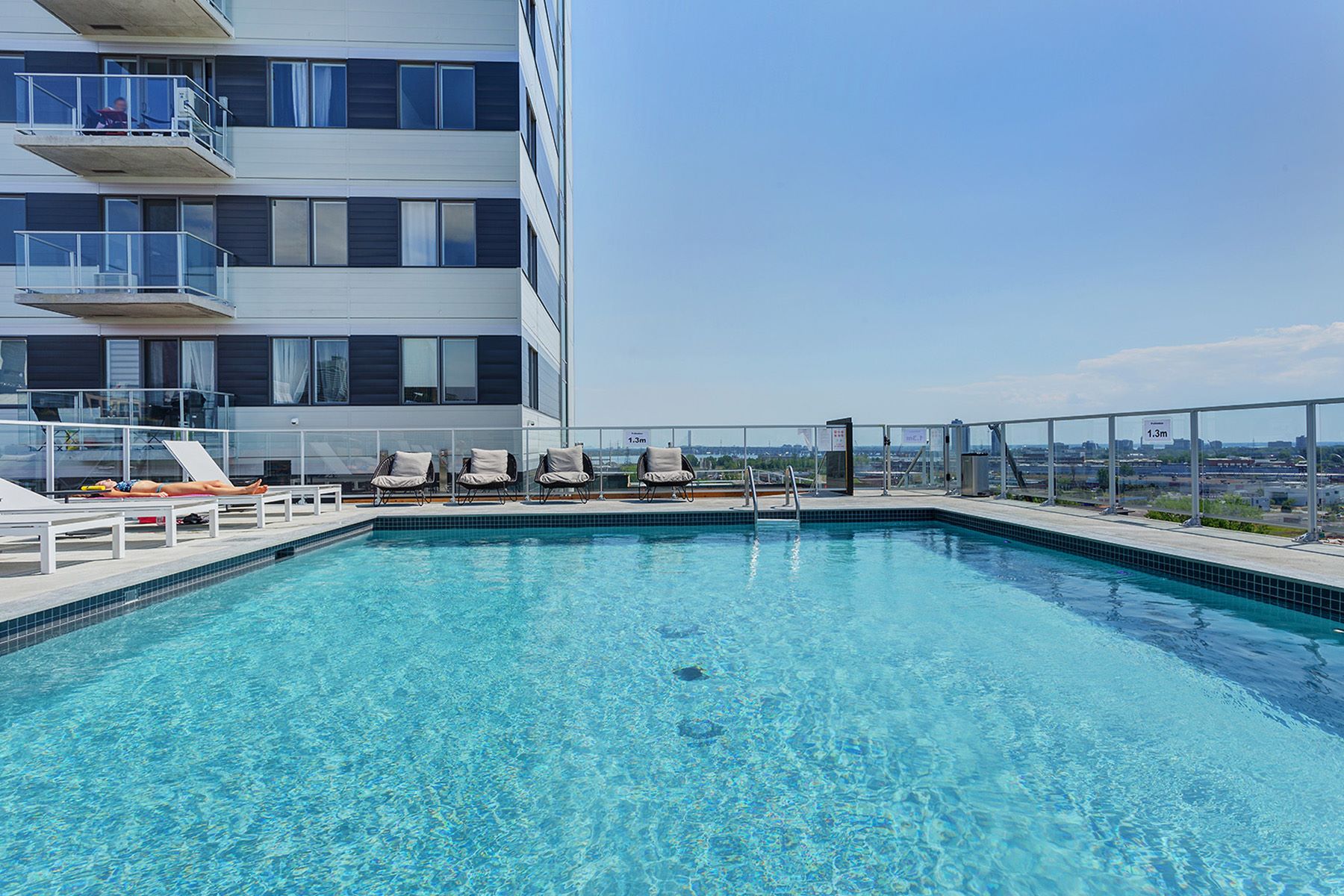 Hexagone 2 is an urban paradise for cyclists, joggers, and hiking enthusiasts. In addition, there are many points of interest located nearby. For Example, the Atwater Market, stores, cafes, boutiques, and much more.
The building features modern apartments, fully equipped kitchens, and an incredible view. This beautiful complex also features exceptional amenities such as a rooftop pool and outdoor terrace that will make you never want to leave. Soak up the splendor of the city and experience a serene stay at Hexagone 2.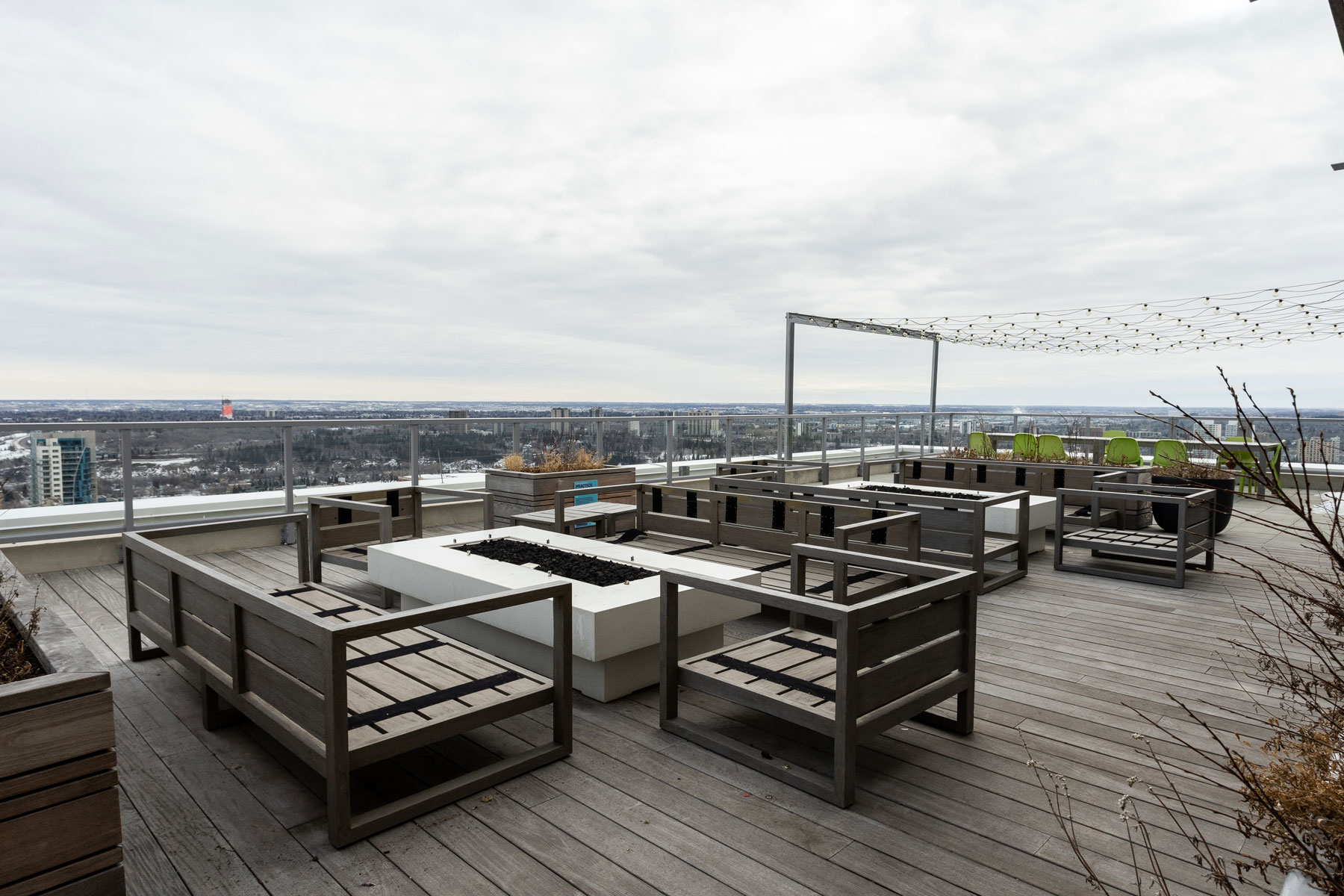 The Hendrix is a 27-story multifamily residential complex located in a long-established community in Oliver.
The building features a gymnasium, a cinema room, and a large lounge with a cafeteria. It also has a magnificent rooftop terrace on the 31st floor. The rooms have the latest keyless controlled access. There is secure subway parking for the convenience of residents, which is available upon request.
Here you can enjoy the summer with all the comforts and visit the beautiful city of Edmonton that awaits you with all its activities.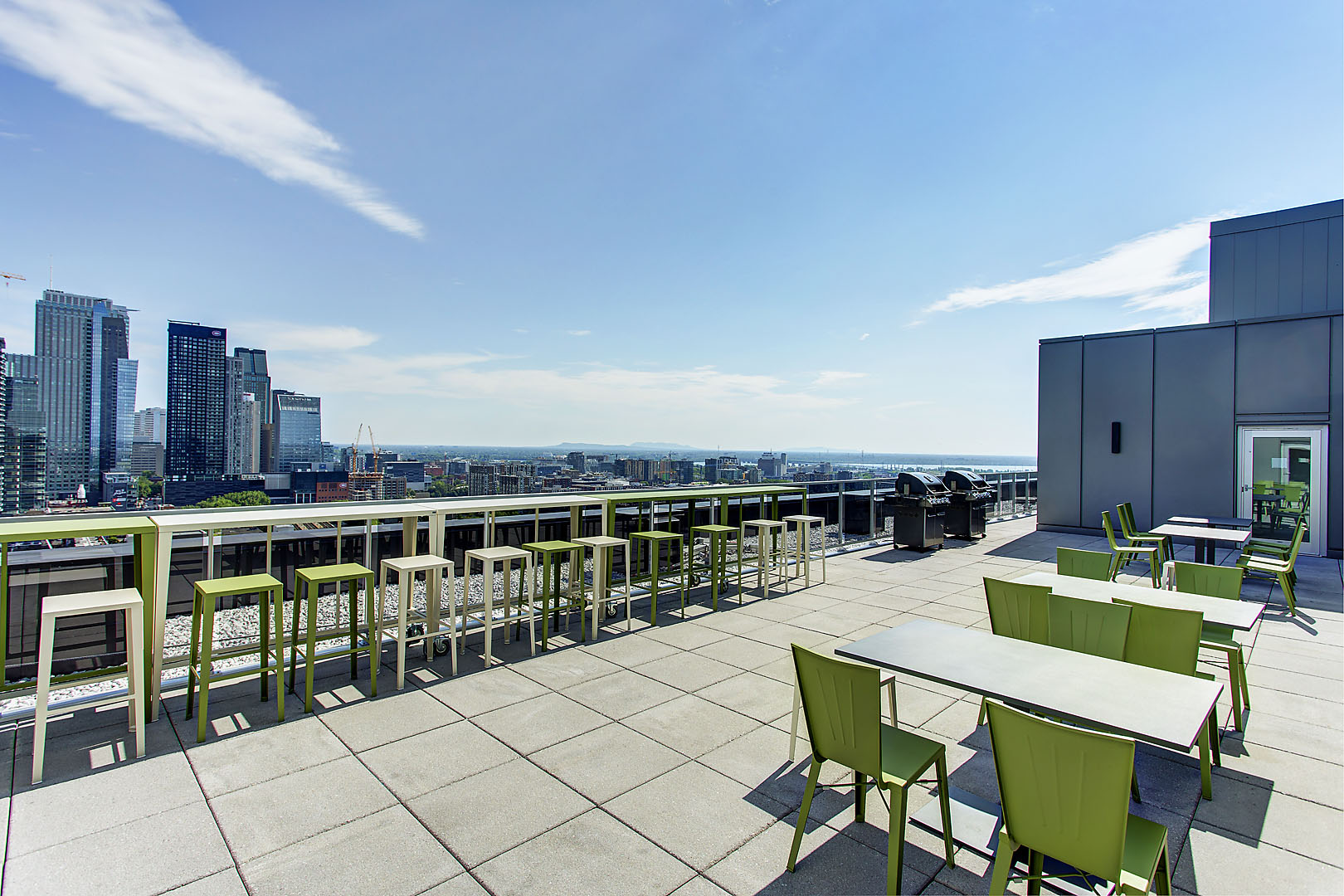 Le Shaughn apartments in Montreal have it all in one. They are luxurious, comfortable, and convenient to enjoy summer and urban living. This beautiful complex features exceptional amenities such as an indoor swimming pool, a fitness center, a sauna, and a terrace that offers a wonderful view of the city of Montreal. You can make use of the terrace to barbecue, enjoy with friends, listen to music, and marvel at the view of the city.
On the other hand, Le Shaughn's location is very convenient, as it is close to everything you need, including educational institutions, restaurants, shopping, transportation, and much more.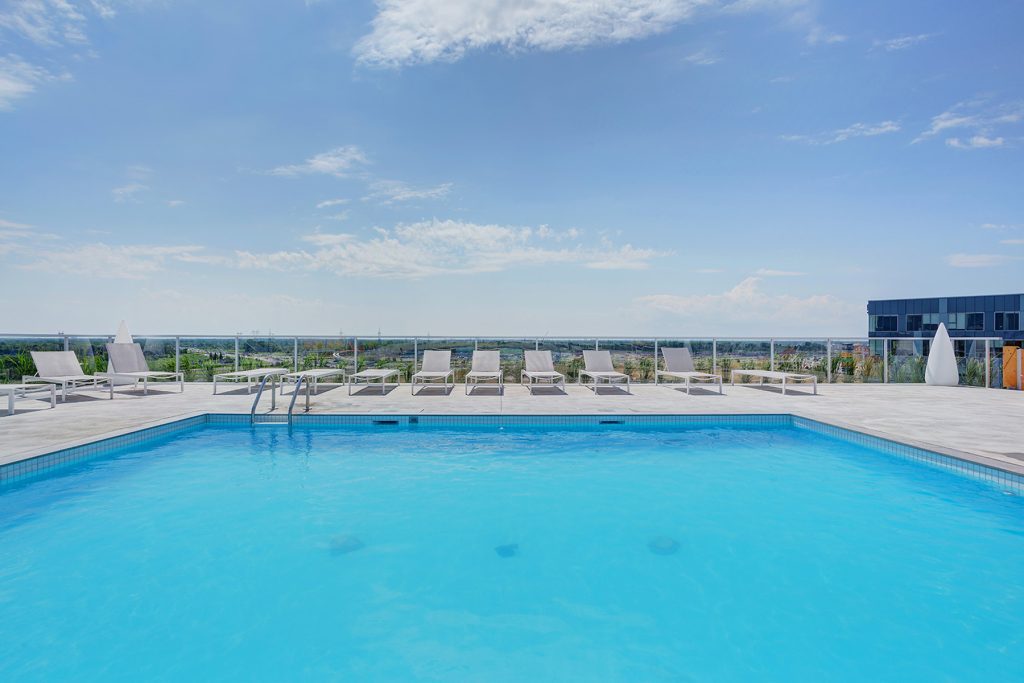 How about a pool party on the terrace. At Lumeo you can escape the heat by going up to the rooftop and cooling off in our large pool overlooking the city. This luxury resort has all the comforts you need to feel at home and enjoy the summer to the fullest.
At Corporate Stays, summer is lived in an unforgettable way. Contact us to find out about all our apartments with terraces and enjoy the Canadian heat.