If exercise is a fundamental aspect of your life, you should have the means to maintain it. Therefore, it's an important aspect to consider when looking for a place to stay if you're relocating to another city. Many  Corporate Stays apartments have enough room for you to recreate a space to work out. Furthermore, if you're interested in taking your exercise routine to the next level, you can take advantage of our buildings that have a fitness centre on site. To help you support your healthy lifestyle while you're away from home, we've compiled a list of ways to make the most of your apartment's fitness centre during your next trip. 
1. Find an apartment that will suit your fitness needs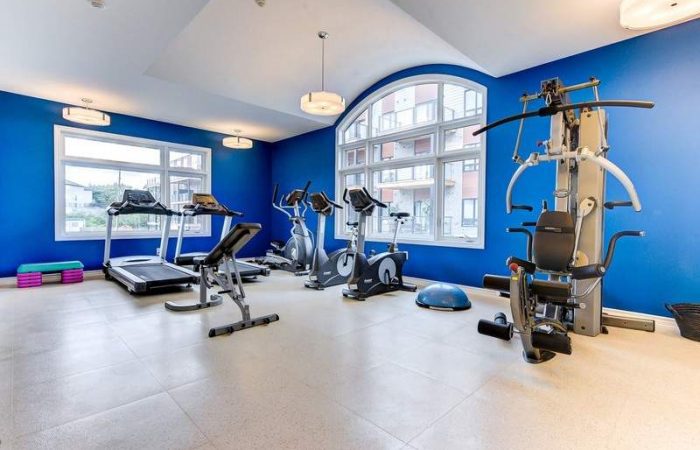 Working out at home, means you need a spacious place to exercise in. You can definitely take advantage of the space in your home away from home to energize your body! Our team of housing specialists will gladly assist you in this process if you prefer to perform your drills in your apartment. As we have a wide array of unit types such as studios,1 bedroom, 2 bedroom and 3 bedroom apartments, finding an apartment that will suit your fitness needs is easy. Just make sure you have the equipment, such as weights or a yoga mat. In addition, many of our buildings have fitness centres within the building. And the best part of it all? These gyms have a ton of equipment for everyone! For example treadmills, ellipticals, bikes, rowing and weight lifting machines. For beginners who do not have much knowledge on the use of gym equipment, fortunately, we have the internet! You can find different videos on YouTube that will guide you to successfully complete your workouts without worries.
2. Set a routine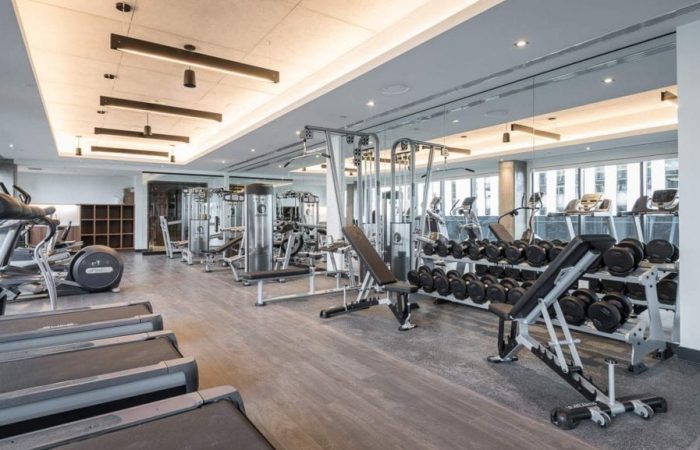 Depending on the hourly intensity in which you do sport, it's important that you establish a routine. Whether you prefer to work out in the evening or in the morning, give your body a time frame to exercise and get rid of the stress you carry on a daily basis. You can find out beforehand with our team about the gym's operation schedule, so you can plan your athletic getaway and define how many hours you are going to train. Having a routine is definitely something your body will appreciate.
3. Don't be scared to experiment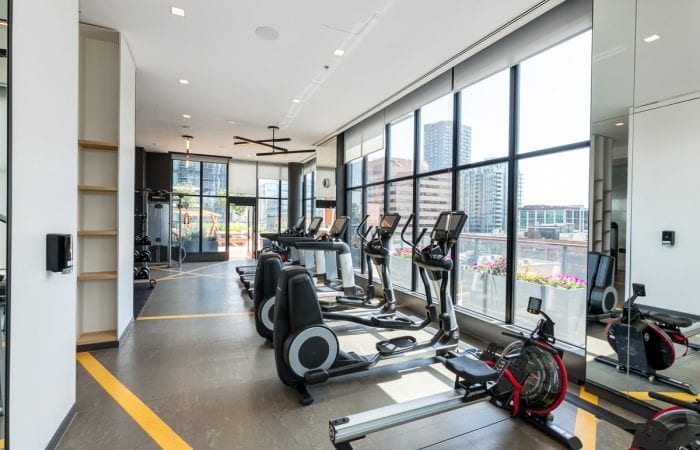 Our main purpose is to make you feel at home. Don't be shy to use the machines in the fitness centres! Feel free to experiment and learn about the benefits our gyms have to offer. As we mentioned before, our gyms have different machines that you can use to exercise. Planning your workout routine will help you benefit more from your training time and define what you want to work on, which machine can help you work on it and how much time you are going to dedicate to each block of exercise.
---
At Corporate Stays, we pride ourselves on having luxury building amenities. For this reason, we  accommodate our guests and provide them with common areas that will assist their needs. Check out some of our many properties across Canada that have gyms on site.
Take advantage of these limited time offers with buildings that have fitness centres!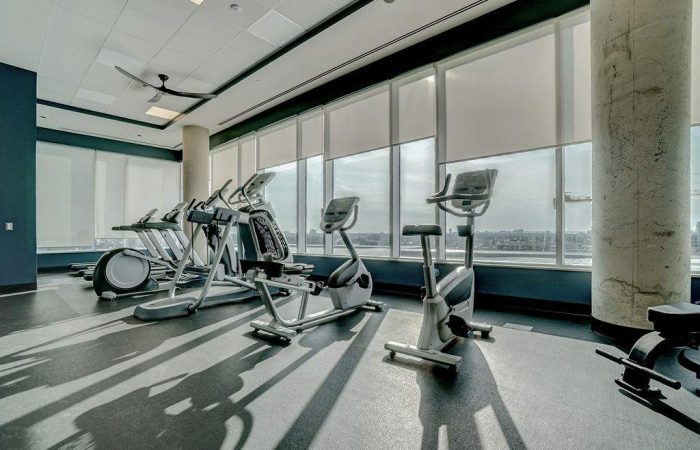 Starting at $130/night
1140 Wellington celebrates a unique character you won't find anywhere else. It's located in between the Westboro and Hintonburg neighbourhoods of Ottawa. The gym at 1140 Wellington has multiple treadmills, bikes and ellipticals for everyone.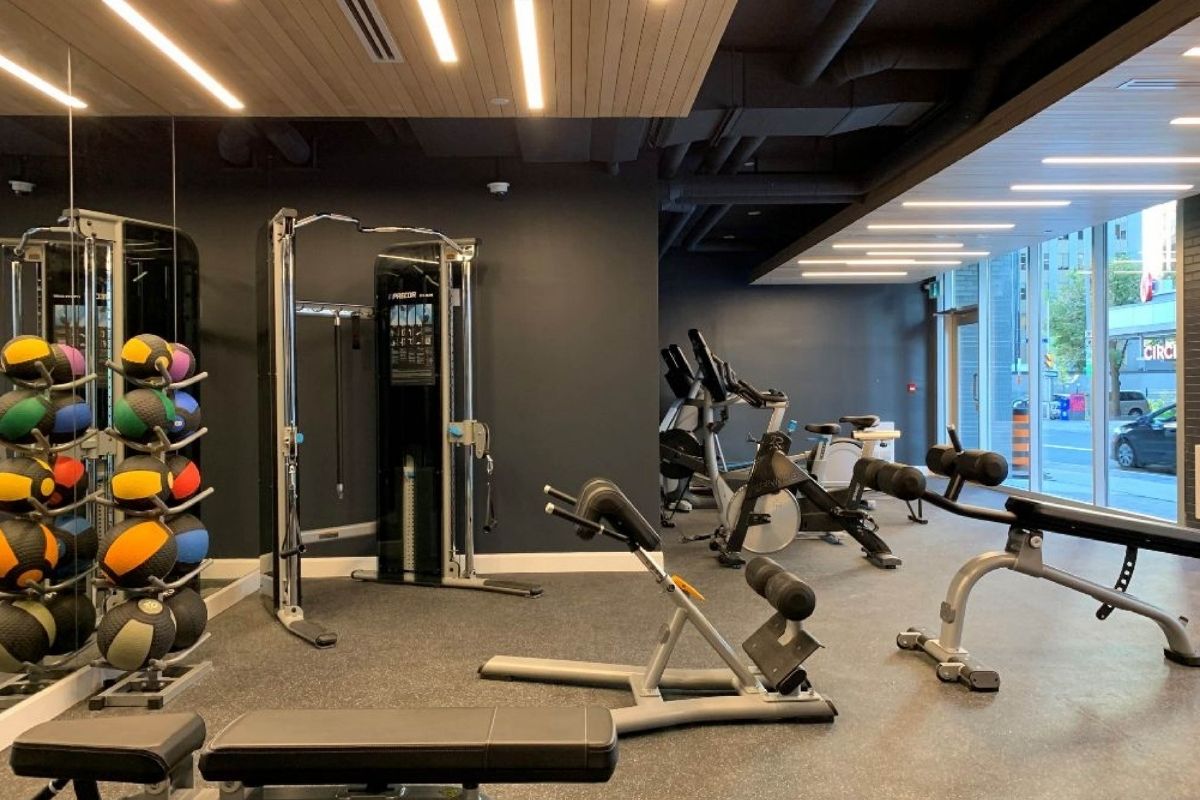 Starting at $114/night
Located downtown Ottawa, The Met is just a short walk from Parliament Hill, restaurants, shopping and more. This building is perfect for anyone who enjoys the convenience of being in the heart of a city. But it also has a wonderful fitness centre for guests to use.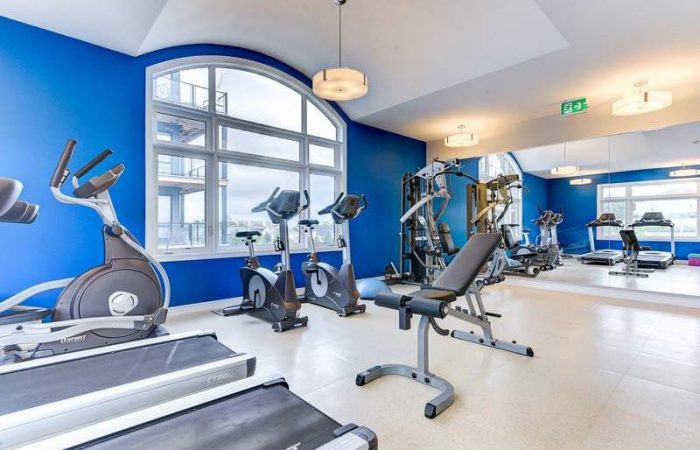 The Apogee in Kanata offers you the relaxing serenity of surrounding green spaces with the convenience of city life. The building's fitness centre has multiple mirrors for those who enjoy watching themselves during their workouts!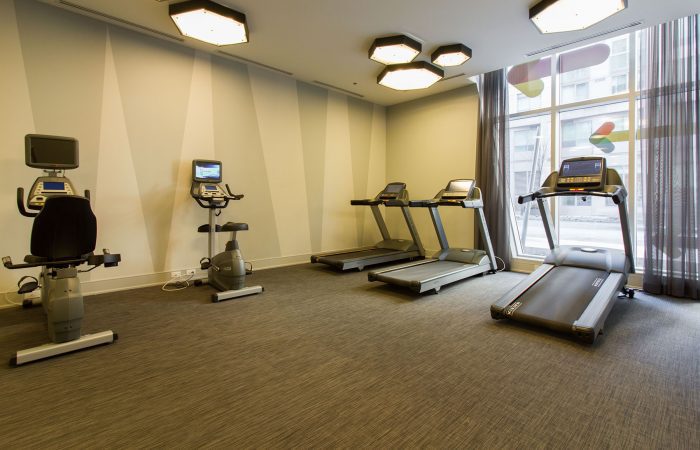 Studio on Richmond offers space and comfort, but also practicality. This conveniently located apartment building prides itself on offering maximum usable space for today's living routine. The building's fitness centre has large equipment, but also yoga balls, mats and small weights to get in some toning workouts.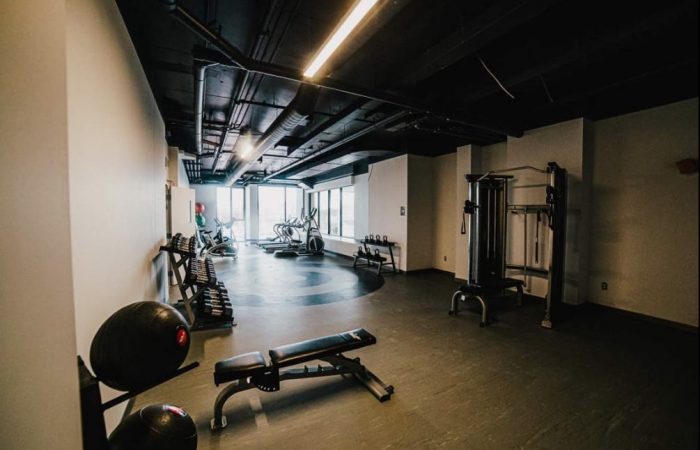 20% OFF stays 30+ days
East Village in Winnipeg was built for urban dwellers with an eye for a modern aesthetic. It's designed with comfort and style in mind. The building offers breathtaking views as it is situated in between the scenic Assiniboine and Red Rivers. And of course it has a modern spacious gym that has all the features you need to maintain your healthy lifestyle.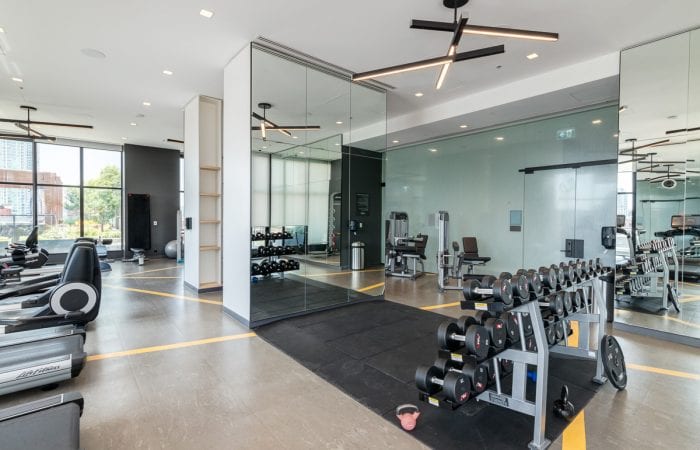 20% OFF stays 30+ days
At SODO, you have an opportunity to make the most of your leisure time. That includes dedicating an x amount of days to exercising at the gym! The SODO is a brand new building, therefore the fitness amenities and equipment are completely up to date!
---