Save Up to 30% Relocation to Montreal
The word "stays" conjures up images of luxurious breakfasings and elaborate hostessing programs. And the city of Montreal has a reputation for being a great place to stay. It has some of the best places around, which makes it an excellent choice for corporate travelers. Citizens of the world who are looking to spend less money on their next trip should give Montreal a look. That said, there are ways to save up to 30% on your relocating to Montreal that isn't expensive or time-consuming. Let's check this week's offer together!

Best Apartments In The City
There are many great options to choose from in the city of Montreal. You'll find plenty of affordable rentals, some of which are also close to or within the walls of the city. If you're looking for a luxurious vacation rental, look no further. You won't be disappointed. Here are the best rentals in the city: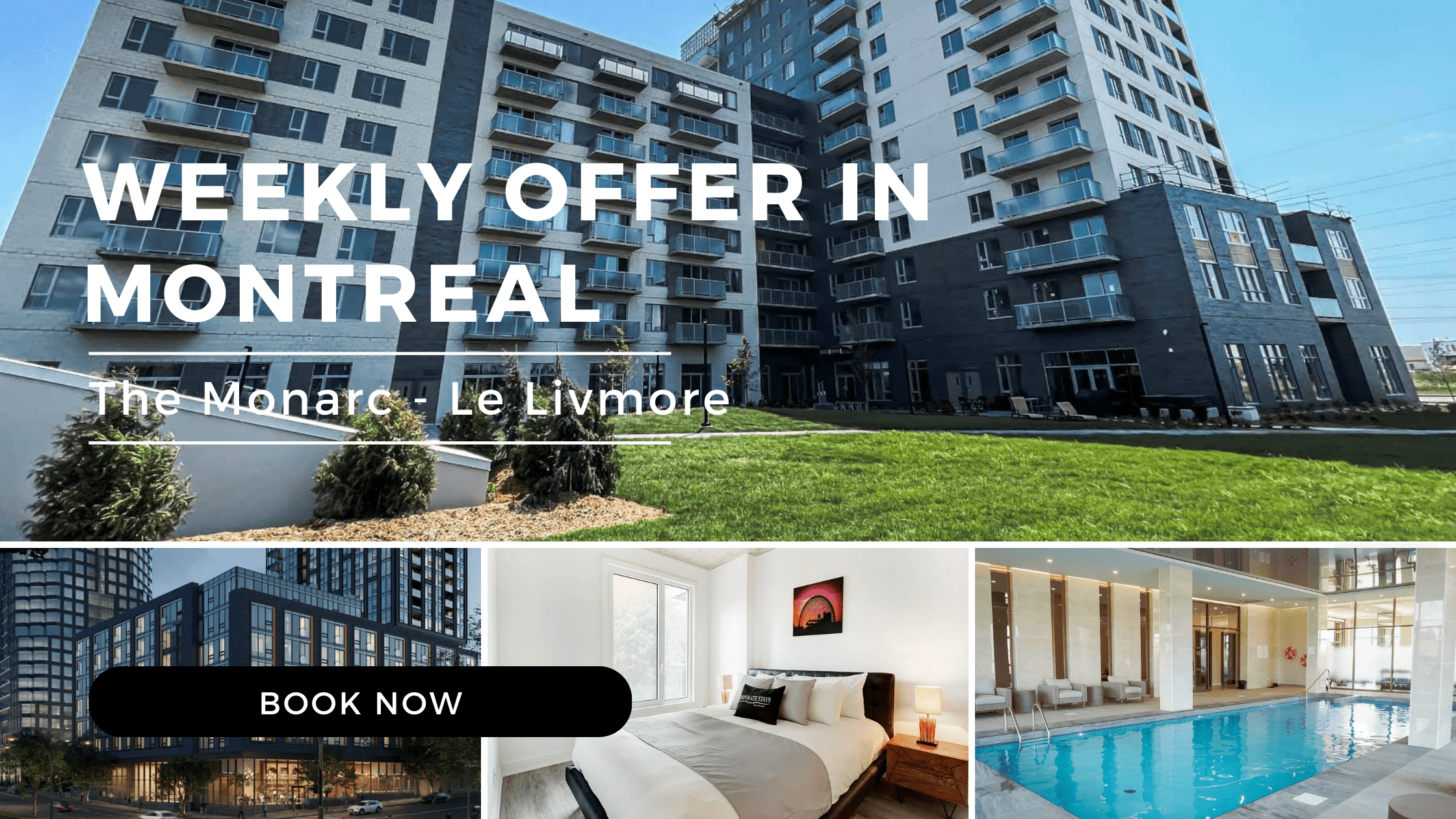 Stay in Le Livmore and Save up to 30%
Le Livmore is our flagship property in Montreal. If you're looking for a place with a world-class location and a great price, this is it. Guests stay in large units with everything they need, from a swimming pool to free access to a coworking space. The property is also very family-friendly, with plenty of activities for the whole family. Montreal is a large, well-liked city, with easy public transportation and fun experiences for kids. The property offers truly luxurious apartments with many great amenities and guest services. The price of a month at Le Livmore is now 30% off for 1 bedroom apartments, so take advantage of this offer now.
Save on The Monarc
The Monarc is one of the most famous properties in the city. It's a beautiful place with beautiful buildings and beautiful gardens. The units at the Monarc are incredibly spacious and elegant, and they have everything you need for a luxurious stay. And it's on 15% off for monthly rentals for a limited time so book your stay now.

Get a Free Vacation
If you are staying in Montreal for a month or more, you can benefit from our limited offer of a night free at Saboga Lodge for every month of stay at one of our corporate stays signature apartments. Contact us to find out more!
Get Great Guest Services
Guest services at Corporate Stays are second to none. From the check-in desk to the cleaning service, guest services and much more. You can check the all out here.
Rent a Car
Renting a car in Montreal is like putting your own house up for rent. You probably won't get a ton of mileage out of it, but the experience is still nice. Simply visit Corporate Cars and select the type of car you'd like to rent. Show proof that you are staying at one of our corporate stays and a great offer shall come your way. If you need any further help feel free to contact us.
And don't forget to follow us on Instagram for more weekly offers!