Summer is here, and it's time to plan your next getaway or business trip. Don't let housing expenses dampen your excitement – Corporate Stays has you covered! This summer, we're offering incredible deals on our luxurious accommodations across Canada. With our expert tips, you can save big on your housing expenses without compromising on comfort or convenience. Read on to discover how you can make your summer travel plans a reality, and be sure to book your next stay with us!
Choose the Perfect Location for Your Needs
One of the best ways to save on your summer housing expenses is by choosing the right location. Corporate Stays has properties across Canada, so you can find accommodations that suit your needs and budget. Whether you're visiting a bustling city like Toronto or Vancouver, or exploring a charming town like Whistler or Banff, we've got options for you.
Tip: Look for accommodations in residential neighborhoods or just outside the city center for more affordable rates.
Take Advantage of Our Flexible Booking Options
At Corporate Stays, we understand that plans can change – that's why we offer flexible booking options. By choosing a longer stay or booking in advance, you can secure better rates and save on your housing expenses. Additionally, our monthly stays provide a great opportunity to save even more, making your trip more affordable without sacrificing the luxury you deserve.
Tip: Check our website regularly for special promotions and last-minute deals to save on your summer stay.
Enjoy the Comforts of Home While Saving on Meals
One of the many perks of staying with Corporate Stays is our fully-equipped kitchens, which allow you to prepare your meals and save on dining out. This not only reduces your housing expenses but also gives you the freedom to enjoy home-cooked meals on your terms. Plus, our modern, spacious apartments provide ample space to entertain friends and colleagues, making your stay even more enjoyable.
Tip: Visit local markets and grocery stores to stock up on fresh, local ingredients for a delicious and budget-friendly meal.
Stay Connected and Productive with Our Complimentary Amenities
When you stay with Corporate Stays, you'll enjoy a wide range of complimentary amenities that help you save on your housing expenses. From high-speed Wi-Fi to keep you connected, to in-suite laundry facilities that save on laundry costs, we've got you covered. Additionally, our properties often feature fitness centers, swimming pools, and other recreational facilities, so you can stay active and entertained without spending extra.
Tip: Take advantage of our complimentary amenities to stay productive and entertained during your stay.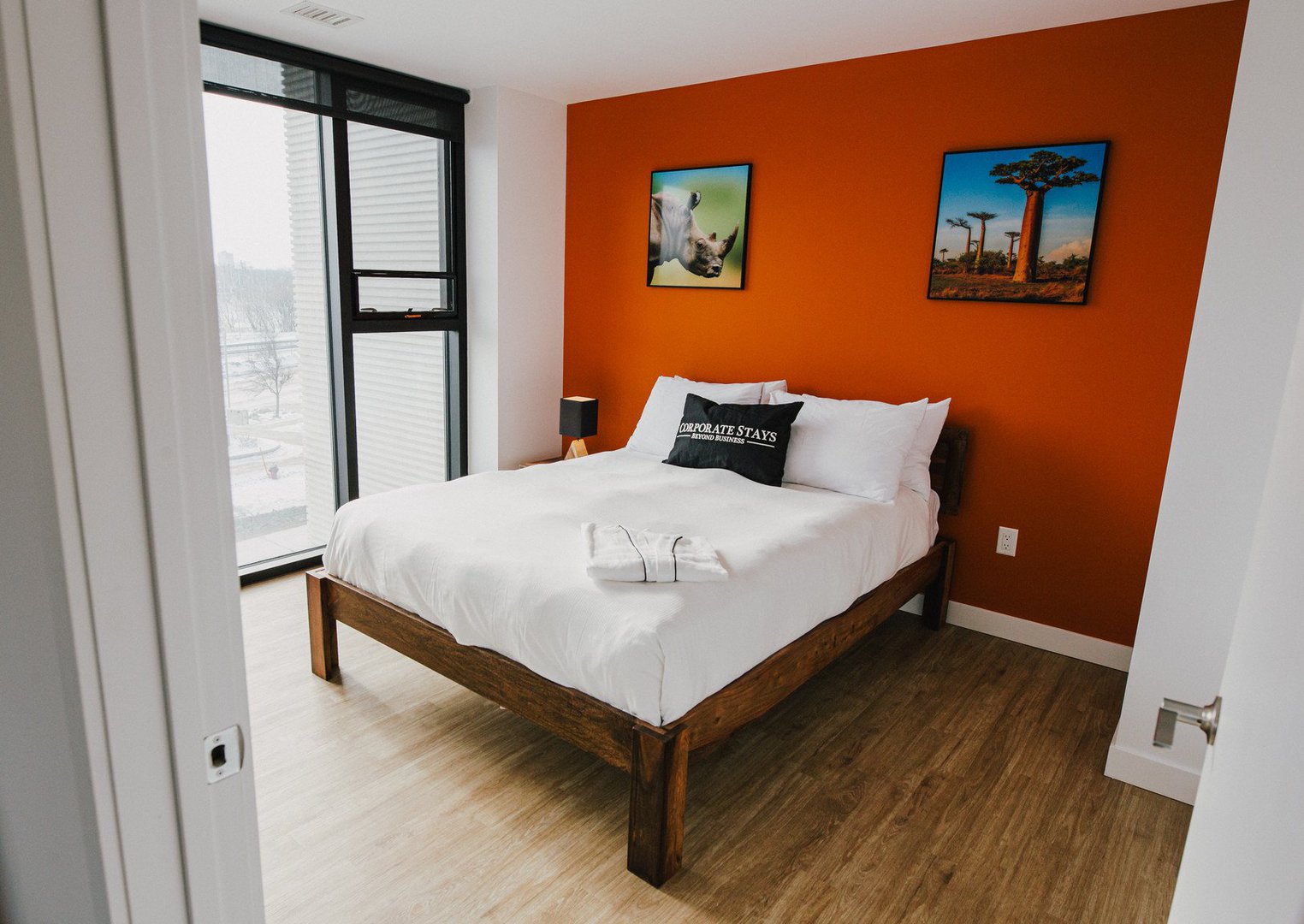 Book Your Next Stay with Corporate Stays and Save Big This Summer
As you plan your summer travels, remember that Corporate Stays offers luxurious accommodations at affordable prices across Canada. With our expert tips, you can save big on your housing expenses while enjoying the comforts and conveniences of your home. Don't wait – book your next stay with us today and make this summer one to remember!