Renting a luxury apartment in Halifax and modern winter living with our winter season offer of a 40% discount on all flats across not just Halifax but the entire Canada!
The Killick is about a 10-minute drive from the city center and is at King's Wharf on the Dartmouth waterfront. The Dartmouth Ferry Terminal is nearby and conveniently near the Metro Transit. The building is in the heart of Dartmouth, so numerous attractions are nearby. As a result, there are numerous eateries, pubs, cafes, and shops nearby. The Killick is a short drive from Mic-Mac Mall, Dartmouth Sportsplex, and Dartmouth Crossing big-box retail.
Everything you need for the ideal stay is available at The Killick. Enjoy the on-site amenities, such as the gym and lounge. Enjoy your private, roomy balcony that views out into the lake! In Halifax, Corporate Stays provides one- and two-bedroom apartments that are ready with total furniture.
Killick's one-bedroom apartments are exceptionally roomy. They range from 786 to 1168 square feet in size. There may be a separate den with a desk in individual flats—views of the city and the water from your private balcony.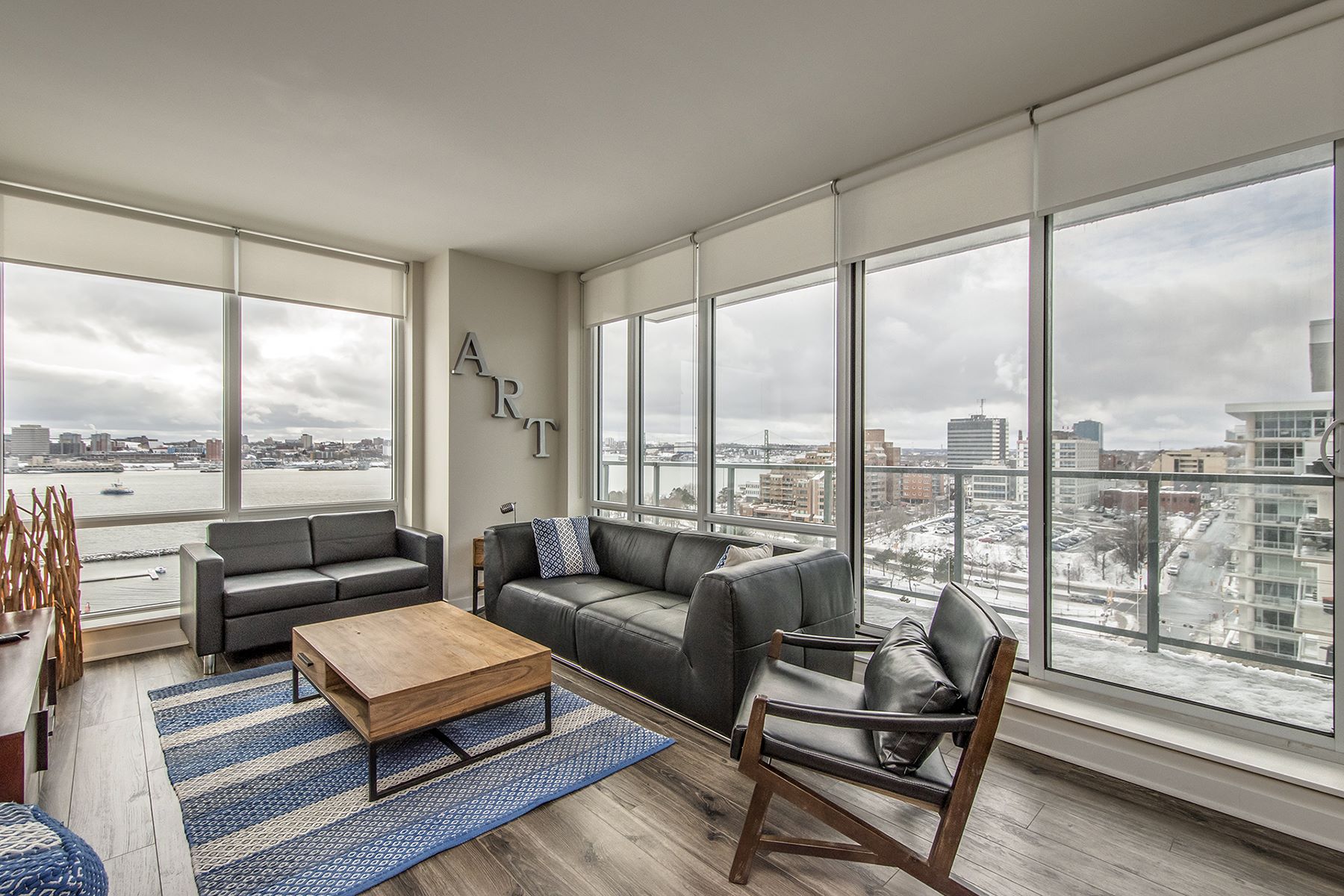 Discover the Neighborhood of Dartmouth
Discover a vast array of activities at Dartmouth. Mural-covered streets, locally-sourced eats, hip cafes, and funky boutiques take over this waterfront community. Dartmouth is only a 10-minute drive away from Halifax. It is easily accessible via the Angus L. Macdonald Bridge by car. Want to experience a ride like no other? Take a breathtaking 15-minute ferry ride across the harbor from downtown Halifax.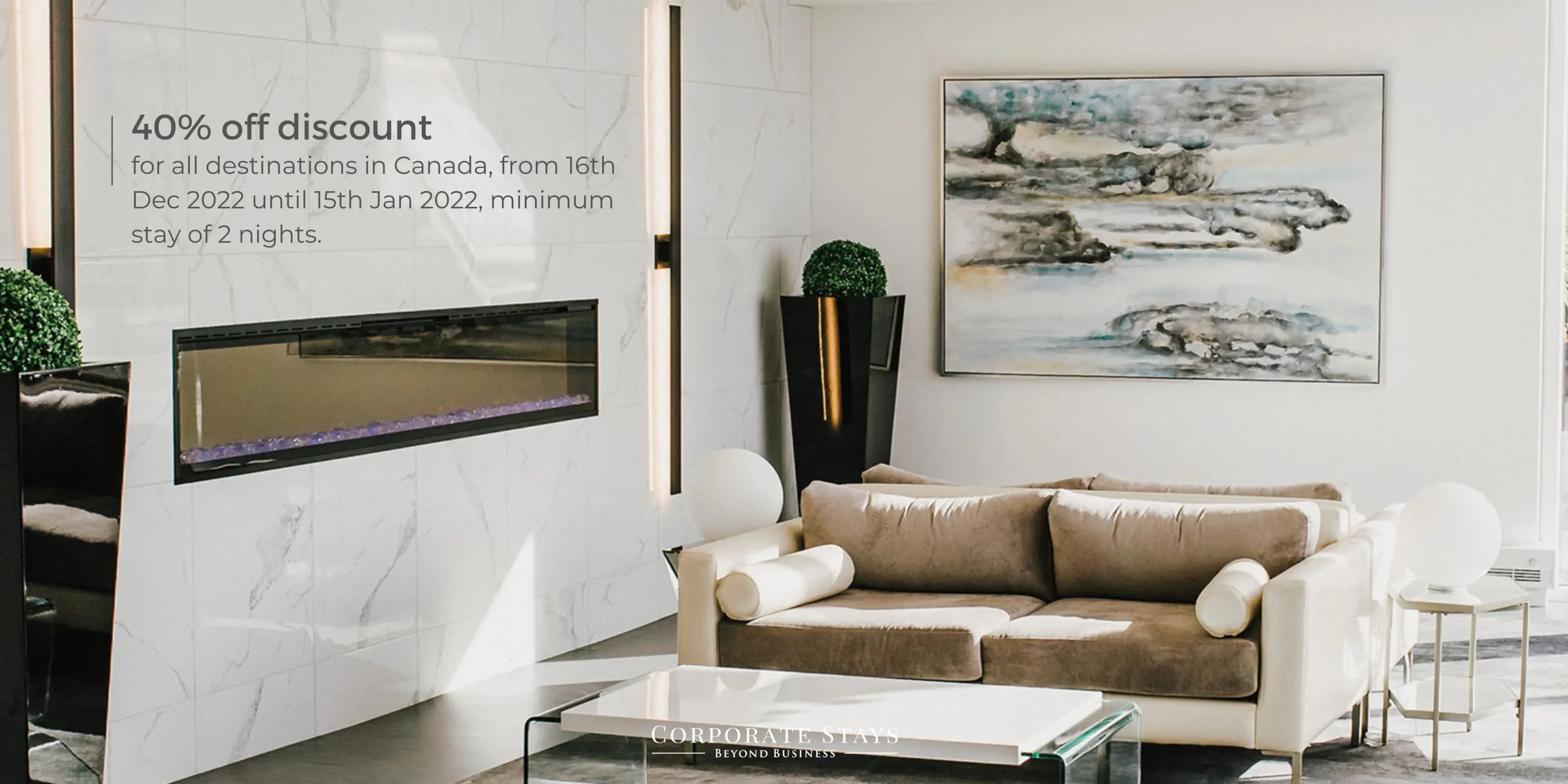 Winters in Halifax
Winter is remarkably typical in Canada this January. In Halifax, "real" winter typically doesn't begin until January. Christmas can be mild and green, but we can occasionally have cold days in November and December. So, if you are interested in modern winter living in Halifax, contact us or book your luxury stay via our website. Follow our Instagram, where we keep you updated on all our luxury apartments across Canada with the latest offers!