Montreal is one of the most popular cities for tourists and locals in Canada. Its size, charm, and variety of languages make it stand out in the country. Visiting Montreal will always be a pleasure, there are thousands of things that you can learn, discover and enjoy there. Therefore, we thought that having a transportation guide to know how to get around Montreal could be very useful if you find yourself in this city.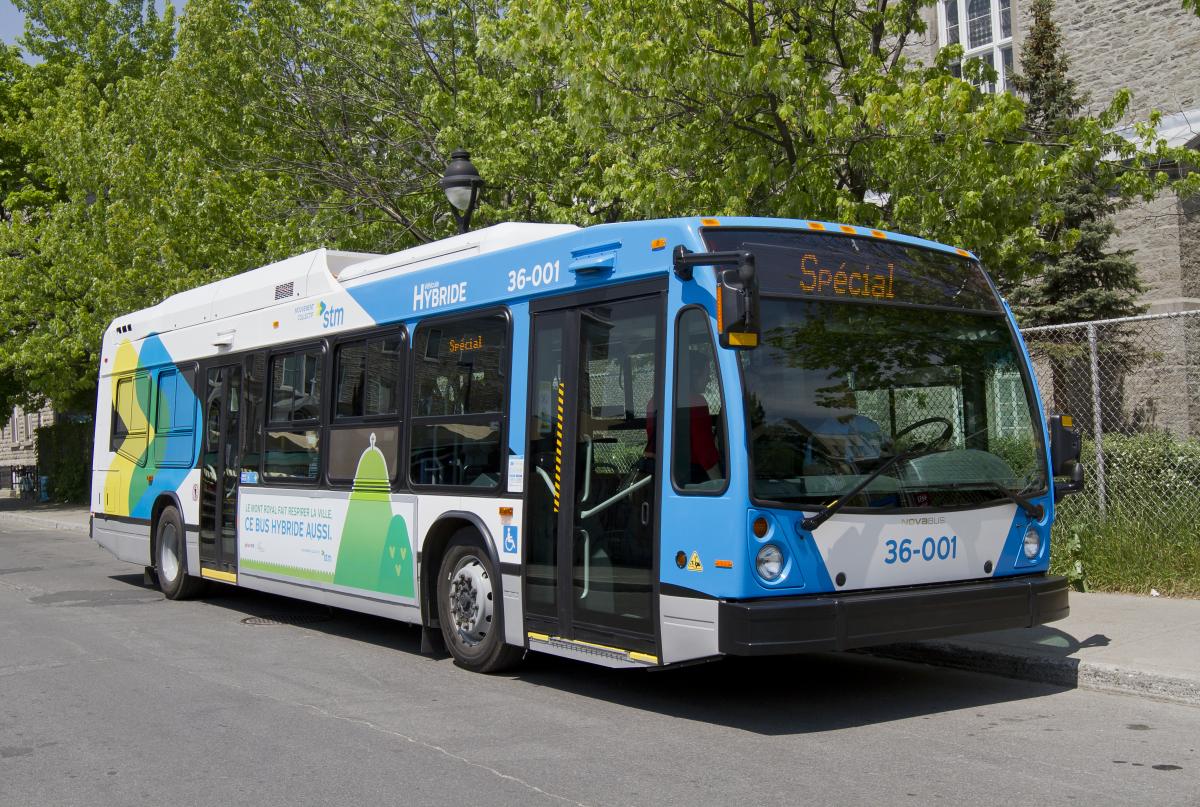 The transportation service in Montreal is provided by La société de transport de Montréal (STM). This is a public entity that allows users to move around the city easily. On the STM website, you can find route maps, schedules, connections, and other means of transport and subscription to access the transport.
The transportation network in Montreal is interconnected, so if you buy a monthly pass you can have access to different services that are part of the STM.  On the other hand, bus routes go all the way around the island of Montreal and for your convenience, you can download the STM bus application. This will make your life easier since you can know the bus schedules, how long it will take to arrive and find out which bus is best for you to go to a place.
Most of the buses in Montreal are new vehicles and do not have stairs, so they are accessible to everyone.
They are divided into four groups:
Local and 10 minutes max service: Buses run from number 10 to 249. As their name indicates, they run every 10 minutes.
All-night service: Buses run during the early morning hours and are an excellent alternative since the city's subway stops running early. It includes buses of the 300 group.
Express service: Buses of the 400 group. They are faster and stop at fewer points.
Shuttle service: Includes buses with number 700 or higher. They only stop at specific points. An example is line 747 (Aéroport P.-E.-Trudeau / Centre-ville), which connects the airport with the city center.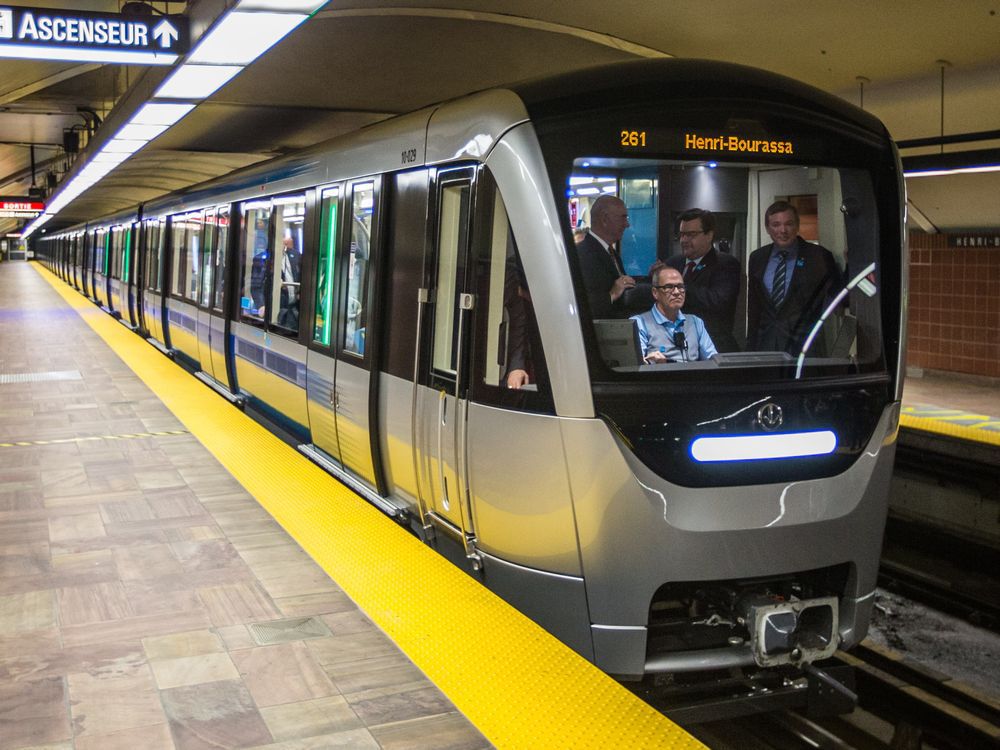 It is very easy to use the Montreal metro since there are only four lines: green, orange, yellow, and blue.
Green line: Connects the south with the northeast of the city, and is the most extensive along with the orange line, both operate from Sunday to Friday from 05:30 to 00:30. On Saturdays, the schedule is extended until 01:00 h.
Orange line: Communicates the south with the northeast of the city, and its schedule is the same as that of the green line. The interesting thing about this line is that it is the only one that has correspondences with all the other lines, so we can always use them to connect with other areas.
Yellow line: It is the shortest line of the Montreal metro service. Its schedule is from 05:30 to 01:00 on weekdays, and from 05:30 to 01:30 on weekends and takes you only to two stations, Longueuil and Jean-Drapeau.
Blue Line: In this case, the schedules are from 05:30 to 00:45 from Sunday to Friday and on Saturdays from 05:30 to 01:15 h.In any case, you can see the schedules of all public transport services in Montreal on the official STM website.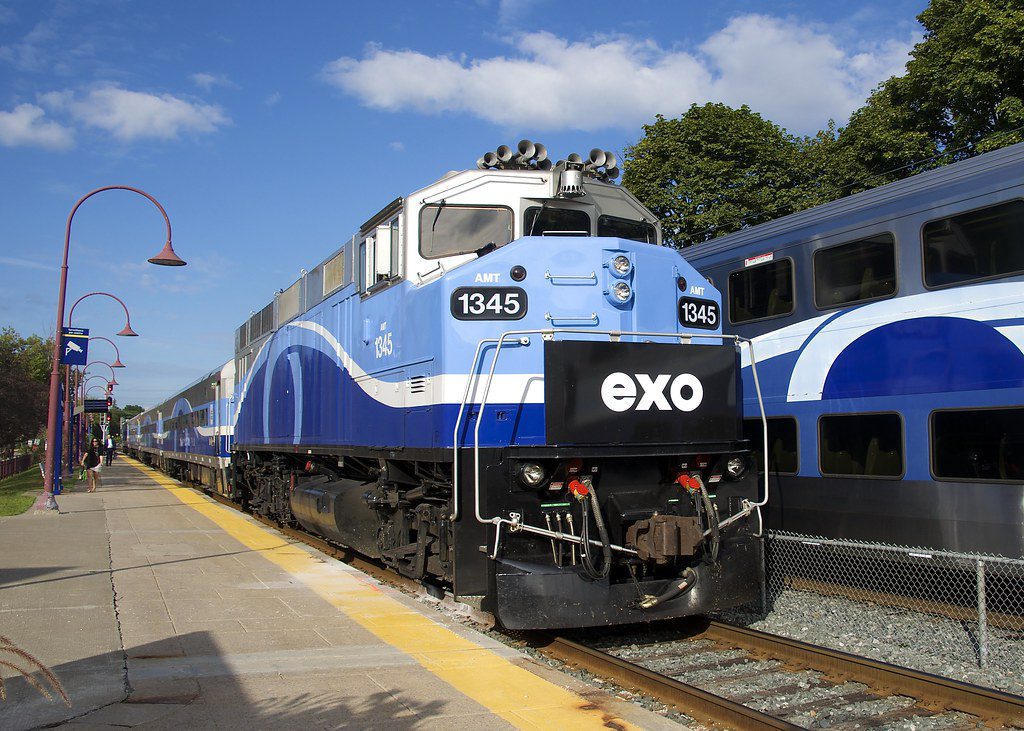 Exo operates public transportation services by train and bus, as well as specialized transportation in the Montreal Metropolis. The Exo network consists of five train lines, 52 stations, some 242 bus lines, 61 taxi-bus routes, and 66 parking facilities offering 28,160 spaces and 3,585 bicycle spaces. These services are ideal for longer trips where you can explore the outskirts of the town. Fees are adapted according to the area where you are located.  Thus, you can visit their website to find EXO rates and schedules, identify your area and find your bus/train.
On the other hand, you can make use of the STM OPUS card which allows you to recharge your tickets easily and safely and gives you more benefits.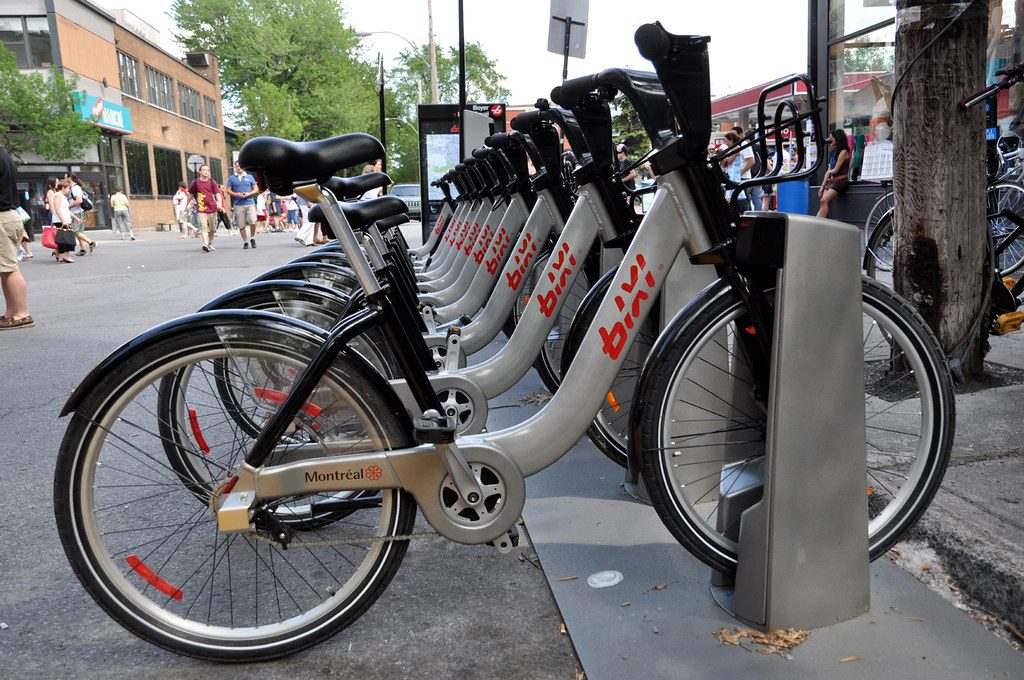 Bixi is a collective bicycle system in Montreal which is very efficient and operates between spring and fall. There are 6,200 bicycles available and 540 stations distributed throughout the city and the neighboring. The system is very simple. All you need to do is go to the station where the bikes are located and choose the type of ticket you want to use. When paying, the system delivers a code to unlock the bicycle and if you have an annual or monthly pass, you can unlock the bike using your code.
The Bixi app will help you to stay informed about the stations. You will know which ones are closer or even close.
In addition, Montreal is one of the friendliest cities for cyclists and has one of the largest bikeway networks in North America, with more than 700 km available. So this is a great opportunity to enjoy the city on two wheels.
Enjoy Montreal
Montreal is the city of activities, and public transportation will allow you to go everywhere you want easy and fast way. We hope this blog has helped you to get to know better the mobility of the city. Remember that for any questions about transportation visit Corporate Cars or accommodation visit Corporate Stays. We also have guides to help you get around the city!
Follow us on Instagram and Facebook to find out about events, restaurants, festivals, and things to do in Montreal.