Many people choose to escape to warm destinations during the cold season. Admittedly, it's a wise decision because a beautiful climate can reduce a significant amount of stress.  It improves overall mental health and provides a chance to focus on areas of your life that you may neglect. Plus, the sun your greatest source of Vitamin D! This holiday season, travelling is indeed more challenging than ever. Therefore, a proper destination choice plays a significant factor. Looking for a safe getaway? You can escape to a secluded island with Corporate Stays this winter.
Saboga Lodge
Saboga Lodge is a sustainable sanctuary situated on Isla Saboga, just a short ferry ride away from Panama City. Corporate Stays dedicated 1% of all its sales to build this eco-friendly lodge. It sits between the jungle and the Pacific Ocean, next to a sweeping beach, alongside secluded coves. Away from the crowds on an untouched stretch of beach, you can reconnect to the natural world, re-energize yourself, and reemerge with a newfound appreciation of this beautiful place we call home.

Stay Safe In A Natural Environment: Our Suites
The main house has three spacious accommodations. Therefore, there is a limited amount of guests permitted on the property.
The King Saboga Suite can accommodate up to 5 people. With a king, a queen and a twin size bed, it's suitable for a family of 5 people. In addition, The King Saboga Suite also includes a fully equipped kitchen, an indoor dining area and a private terrace with an ocean view. The Tropical Suite and The Jungle Studio are suitable options for 2 people. They have a king size bed, a living room area and an outdoor terrace. They also come with a mini-fridge, microwave, coffee machine and toaster. Within the upcoming year, Saboga Lodge will also offer luxury glamping experiences for guests to enjoy for an even more secluded stay.


Private Amenities
Saboga Lodge has its own salt water pool and a private beach. Guests can comfortably enjoy these amenities and disconnect from the outside world. A personal chef can also prepare custom meals and cater to your needs.

Safe Activities
There are a vast array of activities available at the lodge. For example, paddle boarding, kayaking, yoga and snorkelling. You can also take advantage of the Saboga private tours organized by our onsite staff. These activities are COVID-friendly and follow strict protocols to guarantee a safe and memorable experience.
Types of Private Tours:
Boat Tours
Jungle Hikes
Whale Watching
Island Trek
Bird Watching
Sunset Tour
ATV


Offers
Designed for various types of travellers, including romantic couples, singles and families with kids, Saboga Lodge's packages and discounts include exclusive offers that can accommodate everybody's needs.
Contact Us
Want to escape to A secluded island with Corporate Stays this winter? Contact us today!
By Chat. The fastest way to talk to Reservations
By Phone. US & Canada Toll Free: +1 800-213-6030
By Email. 

[email protected]
---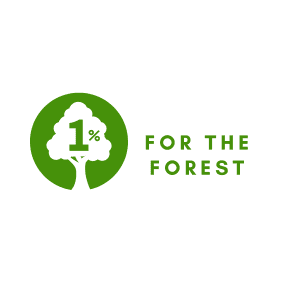 For us, giving back is about positively impacting the natural environment, as well as protecting the communities that surround each property. 1% of the sales from Corporate Stays and Saboga Lodge go towards our Reforestation and Protection Program that supports destroyed and impoverished communities across Central and South America.