Everyone wants to travel wildly in the summer, but what to do with this flaming heat? It's been so hot, that Canada recorded its highest temperature this summer, a staggering 49.6C! But no worries, we've got a solution for you. Beat the heat this summer by staying in apartments that will make you and your stay both cool. For example, many of our apartment buildings feature swimming pools that are the best escape from these scorching temperatures. Corporate Stays has several iconic buildings in major Canadian cities that have paradise like swimming pools for you to indulge in.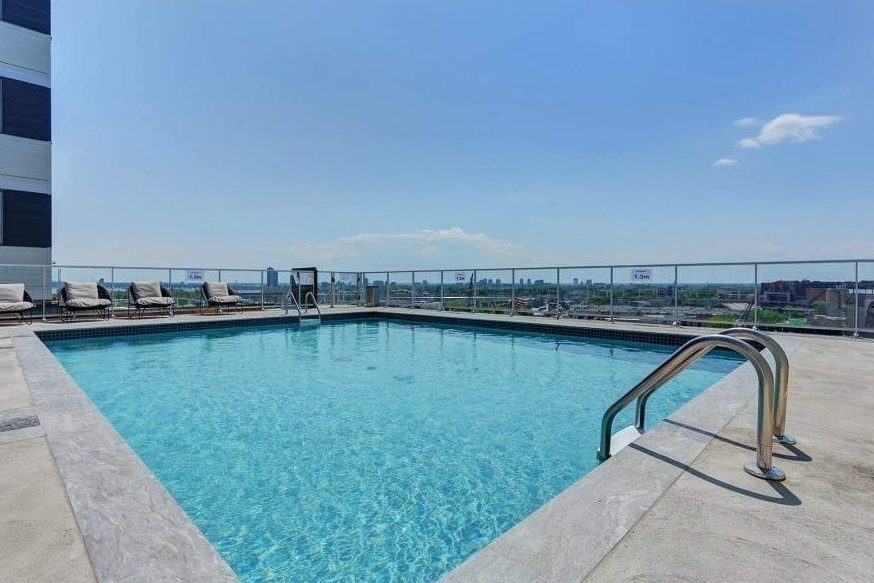 L'Hexagone 2 opens onto a lovely hall, perfect for meeting new people. All units have modern Casa Suarez furniture, a fully equipped kitchen, and large windows with a beautiful view of the city and the Canal. This lovely complex also has outstanding amenities such as a swimming pool and an outdoor terrace that will make you never want to leave. Indulge in the splendor of the city by combining it with a peaceful stay at Hexagone 2.
Location: 101 Murray Street, Montreal, Canada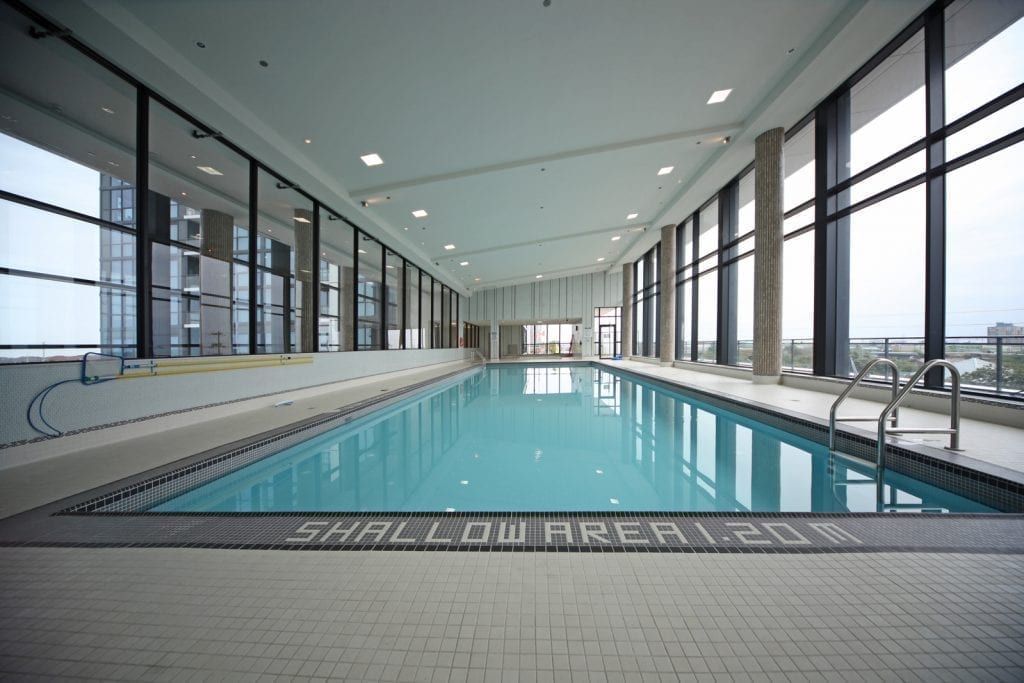 The Pinnacle has all of the standard amenities found in downtown Toronto condos, including a gym, sauna, rooftop deck, meeting, and party rooms. The features include the sun-drenched outside, a chill-out, and a BBQ area on the lovely eleventh-floor terrace. The building also has an exciting list of amenities, including an indoor swimming pool, Jacuzzi, fitness center, and a terrace.
Location: 8 Hillcrest Ave, Toronto, ON M2N 6Y6, Canada
The ARC – Vancouver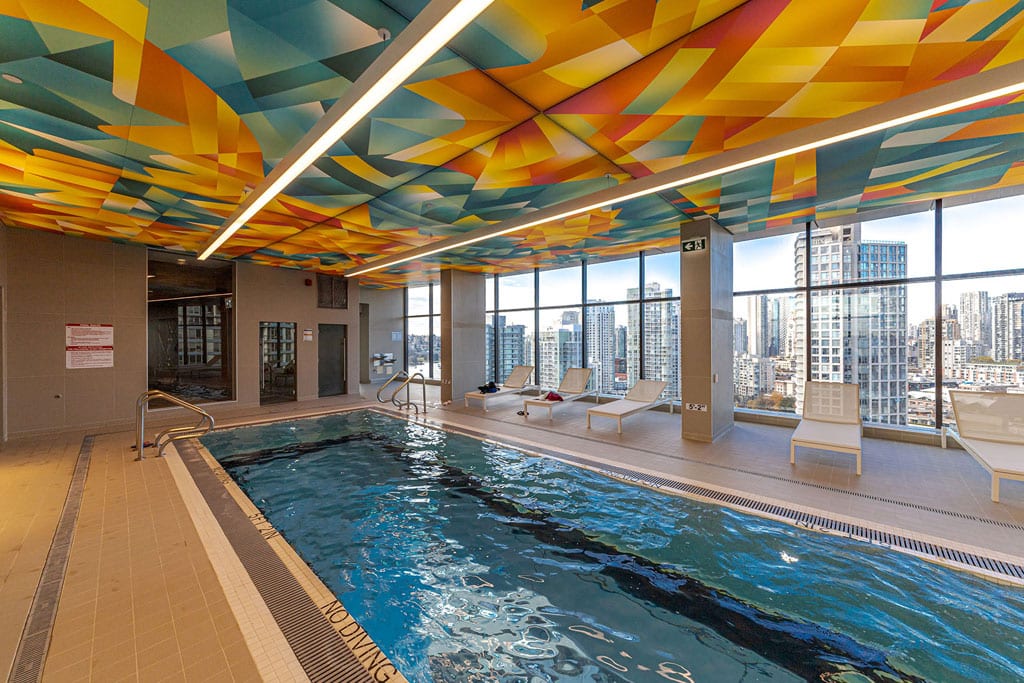 Due to its distinctive design and luxurious amenities, this building has become a Vancouver landmark. The ARC, for example, has an indoor pool with a glass bottom. It's on the 20th floor and gives swimmers a view of 200 feet below. There are also luxury amenities such as a fitness center, jacuzzi, sauna, outdoor terrace, and lounge area to enjoy. The ARC is situated in the heart of Vancouver's downtown district. It is conveniently located near the False Creek seawall, world-class restaurants, and Yaletown, a diverse shopping district.
Location: 89 Nelson Street, Vancouver, BC, Canada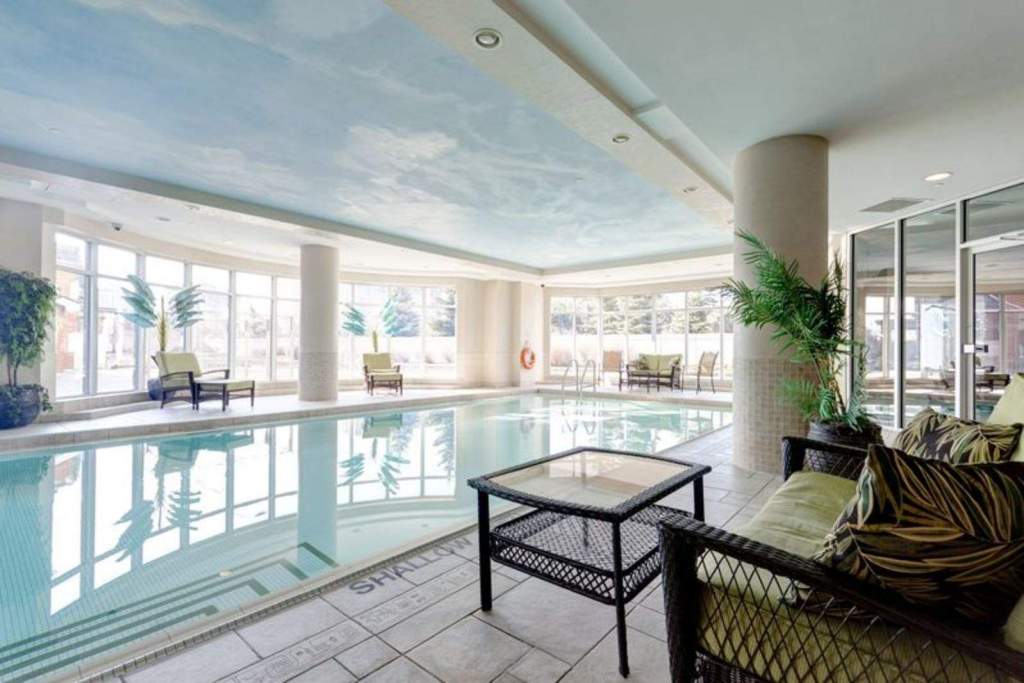 You'll be amazed at how close you can get to a variety of shopping and dining options from 50 Laurier. 50 Laurier offers the ideal leisure experience. Thanks to the building's luxurious amenities. The building, for example, has its own steam room, pool, sauna, and outdoor terrace. All of our apartments at 50 Laurier have large windows with city views that will illuminate your room with natural light, further enhancing its spacious and modern appearance.
Location: 50 Laurier Ave. E, Ottawa, ON K1N 1H7, Canada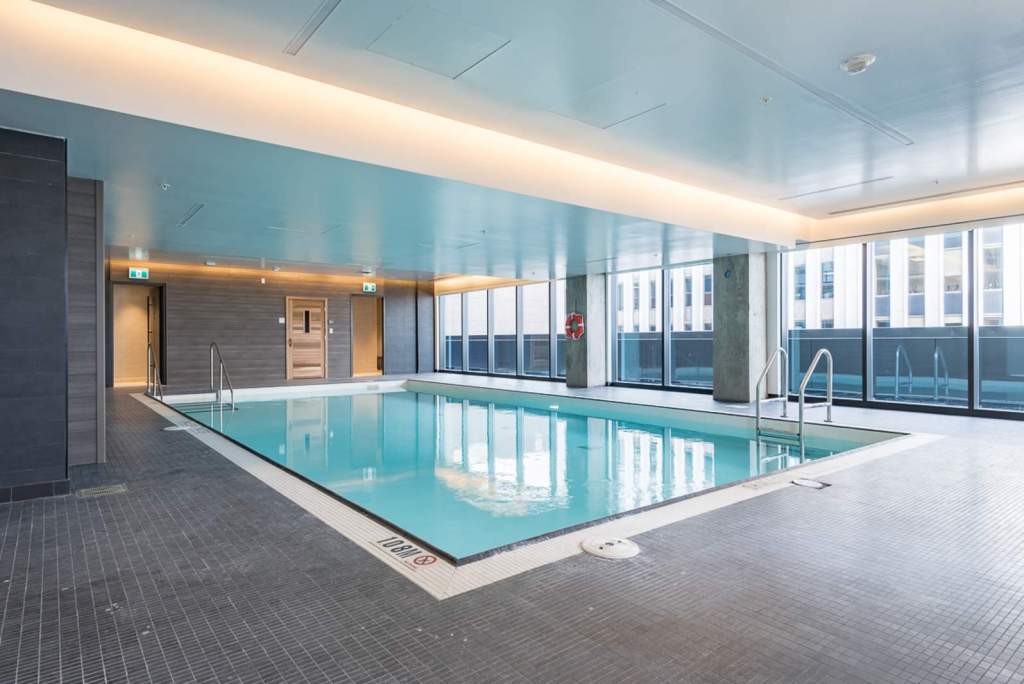 The Roy is a contemporary new landmark in the heart of downtown Halifax. The 22-story luxury condominium has elegant designs and high-end amenities. There is, for example, a conference area and a lounge suitable for both business and leisure gatherings. There is also a pool, sauna, fitness center, fitness studio, movie theatre, and BBQ terrace for your enjoyment. In addition, The Roy offers amazing views of downtown and the harbor.
Location: 1650 Granville St, Halifax, NS B3J 1X1, Canada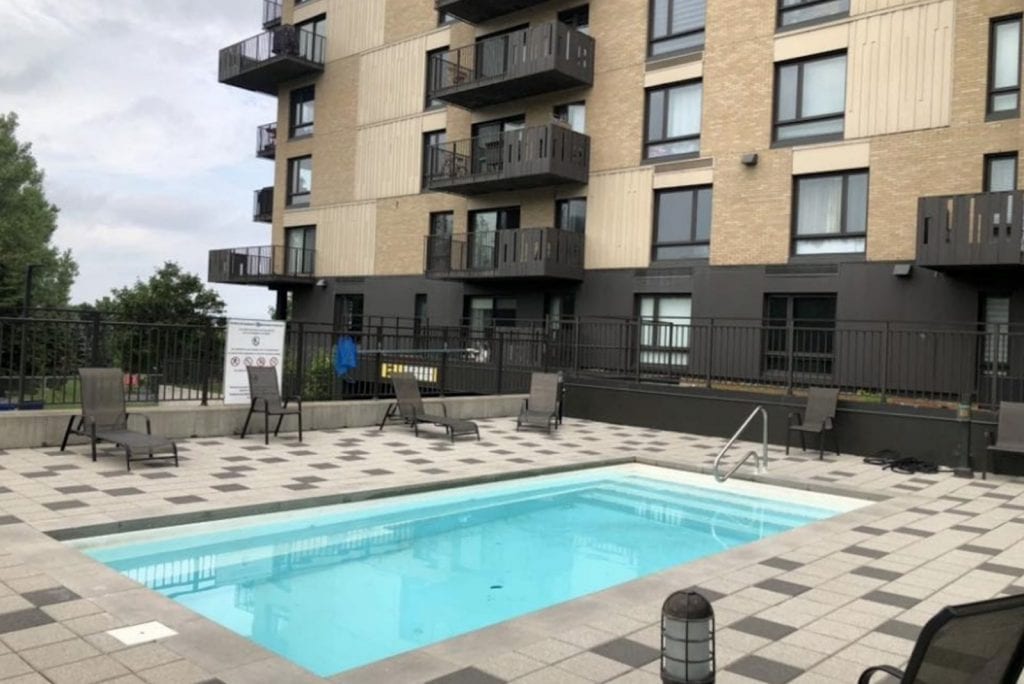 The La Garde complex is designed to provide the highest level of living comfort. It's in the center of Sainte-Foy, not far from Quebec City. La Garde offers an urban and active lifestyle in this vibrant and safe neighborhood. The building is near a thriving district with huge shopping malls, schools, cégeps, and Laval University. Furthermore, all of these attractions are easily accessible by foot, bike, bus, or automobile.
Location: Quebec City, QC, Canada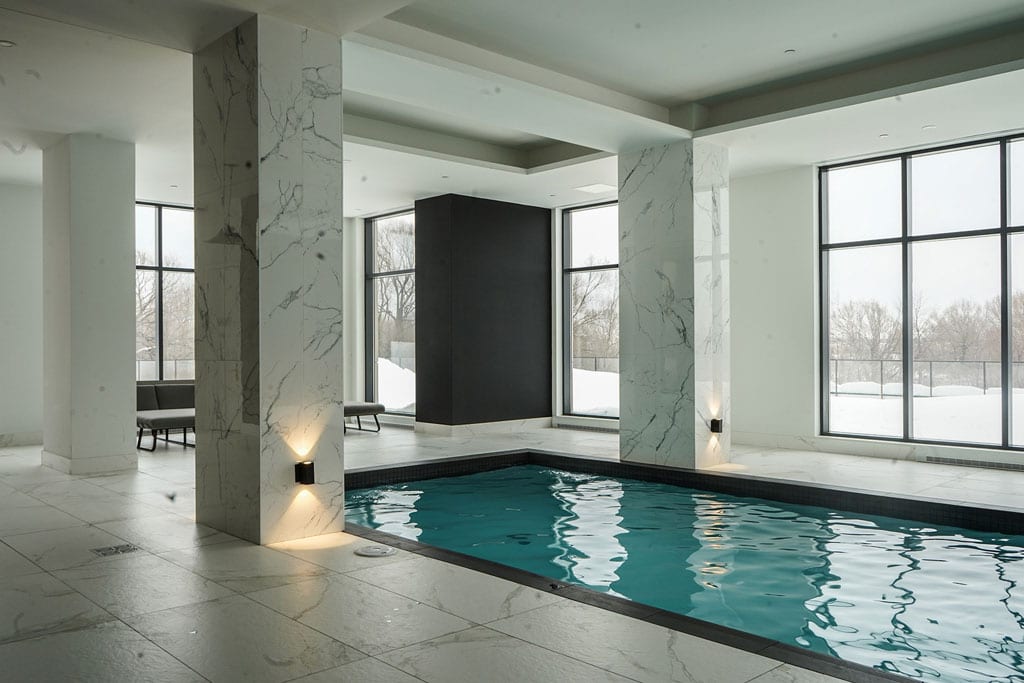 Equinoxe 2 is a high-end rental condo development in Laval, Quebec, north of Montreal. It provides a wide choice of high-end services, as well as spacious and pleasant common rooms. Take advantage of Equinoxe 2's outstanding construction facilities. The saltwater indoor pool, a high-end fitness center, a private lounge with a pool table, a business center, and an outdoor terrace with a BBQ area are just a few examples. On-site charging stations for electric vehicles are also available for eco-conscious automobile owners.
Location: 3850 Boulevard Saint-Elzéar O, Laval, QC H7P 0L4, Canada
In the scorching summer heat if you plan to travel then beat the heat with your stay at corporate stays. Corporate stays have apartment buildings with premium amenities. The features include outdoor, indoor pools, sauna, rooftop decks, and BBQ floors along with studio, 1 bedroom, and 2 bedroom apartments. Make your stay worthwhile by choosing corporate stays believe us you'll not be disappointed at all. Corporate Stays offers executive apartments for rent in prime locations in Canada.