There is no better time than the new year to engage in activities that will get you out of your routine. We've rounded up 11 New Year's Eve activities across Canada for you to experience. Whether you're alone, or with your loved ones, you're sure to find incredible things to do here.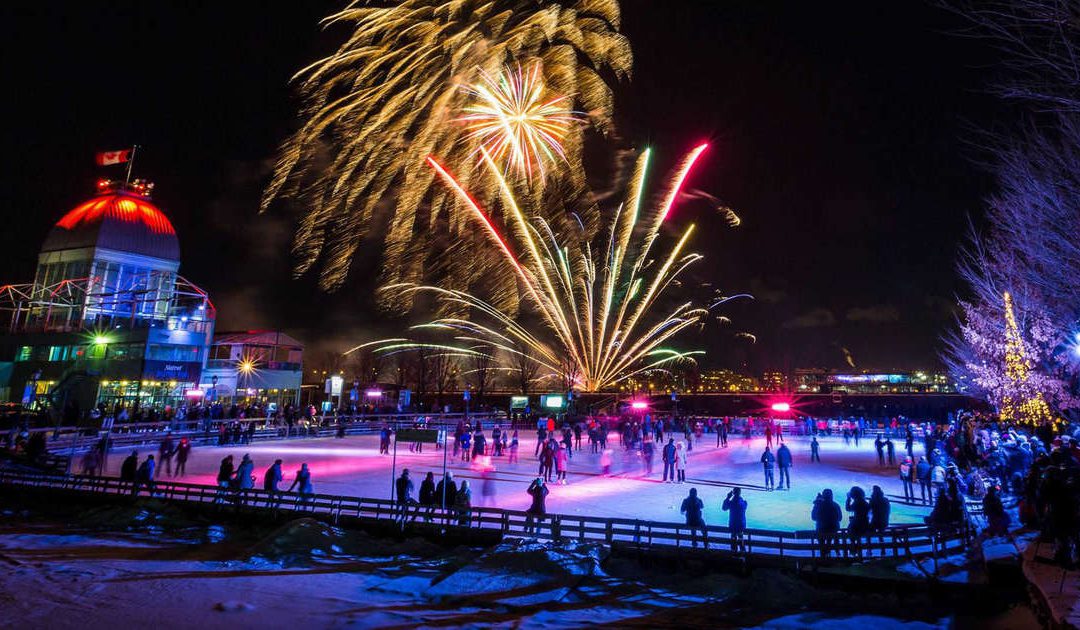 Activities to do in Montreal 
Montreal offers a wealth of events and festivals that provide a festive atmosphere over the holidays. Here you can find a host of holiday-themed activities.
Rent your skates inside the chalet and enjoy skating in a beautiful environment. Taking part in this activity is a great way to spend time with family and friends. The skating rink will entertain you with its music and different themes.
This emblematic event in the old port has a lot to offer. Enjoy the performances by Quebec artists, the food stands, the drinks and the famous countdown to 2022. Furthermore, at midnight you will be treated to a spectacular fireworks display to say farewell to 2021.
 The Botanical Garden
Embrace the festive atmosphere of the holiday season. In winter, this place is decorated with colorful lights that highlight its spectacular vegetation. The magnificent beauty of the area will make for unforgettable photographs.
Celebrate With Good Food
Finally, you can go downtown to see the city lights and celebrate the New Year in a bar, restaurant, or club. From hotels to restaurants, or even thermal terraces, there's something for everyone. You'll surely be able to find a place to celebrate the New Year in Montreal. Discover some of the best sights that are waiting for you to celebrate.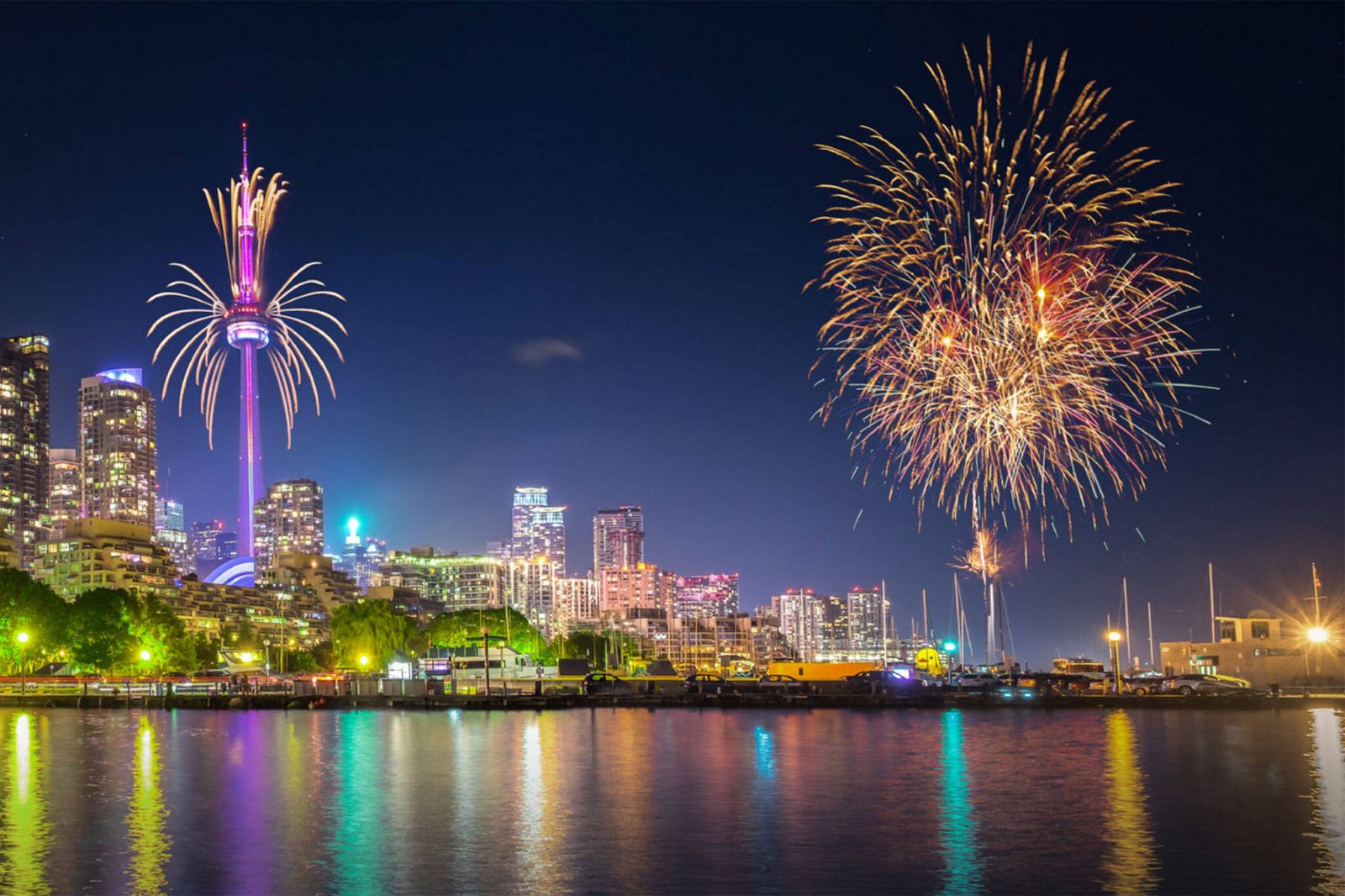 Celebrate in Toronto
Toronto is exhilarating, inspiring, and as we like to call it, the city that never sleeps… and we couldn't let the new year pass without experiencing what Toronto has to offer. Throughout the city there are many celebrations that you will not be able to resist.
Welcome the New Year at the CN Tower
Start the new year surrounded by good company, good food, and a spectacular view of the city. With world class dining spots here, you are free to forget about cooking, decorating, and entertaining guests. This is your chance to fall in love with the city even more.
The Grand NYE
Grand Bizarre Supper Club is throwing an epic New Year's Eve party with a delicious dinner and drinks. The club also hires entertainers and dancers to put on a night show. Thus, we can assure you that here, music, cocktails, and laughter will not be lacking.
Fireworks lovers, here's a plan. For the first time since the pandemic, Toronto will put on a spectacular show. Rest assured, all biosecurity precautions will be taken. Hence, you will have the opportunity to celebrate 2022 under the light of this marvelous show.
Just as you hear it, Toronto's huge waterfront concert venue welcomes you to this incredible New Year's Eve party. Say goodbye to 2021 the right way and celebrate with a glass of champagne in hand.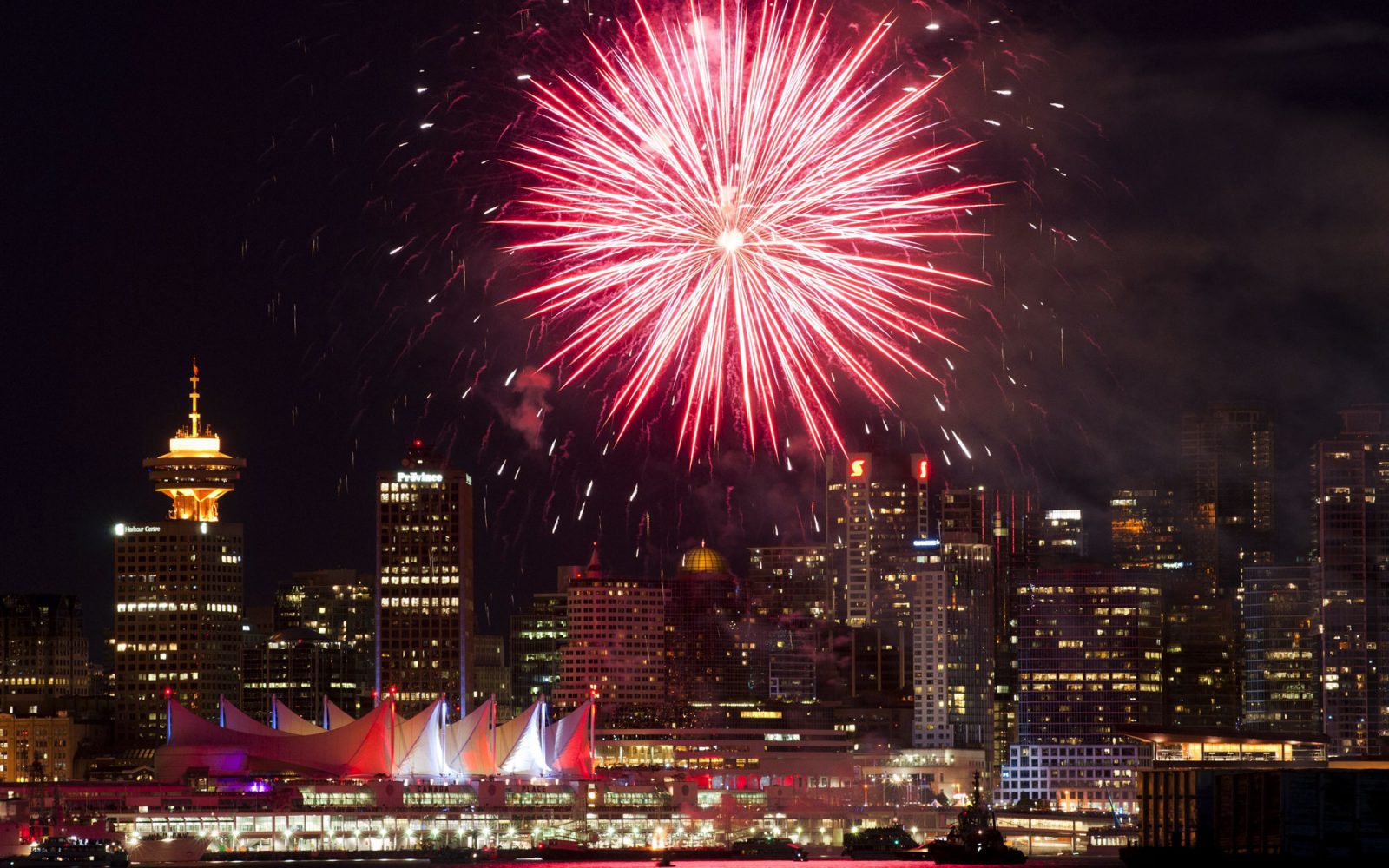 Enjoy the New Year in Vancouver 
The charm of Vancouver cannot be matched. Here are a few ideas to get you inspired and ready to celebrate the New Year's day in an enjoyable way.
Bryan Adams will celebrate the new year with you at Rogers Arena on December 31, 2021. Furthermore, it's been more than 4 years since the superstar last played concerts in his hometown and this is the perfect occasion to enjoy his great music and show.
This celebration will surely transport you to another era. The Gatsby's House New Year's Eve party will be held at the Marriott Vancouver Pinnacle Downtown. Guests can expect a buffet, DJs, giveaways, a casino, and lots of glamorous costumes.
If you're a fan of karaoke and burlesque this party is for you. Head to the ANZA Club for a fun night and an incredible burlesque show. Don't miss out because there will be games and prizes throughout the evening.
Enjoy the New Year's Eve festivities with your children at the Rolla Skate Club. The skating rink will be open for all ages from 7pm to 9pm, and for those 19 and older from 9:30pm to 1am. In this place you can enjoy delicious appetizers, live music and DJs to welcome 2022 as it should be!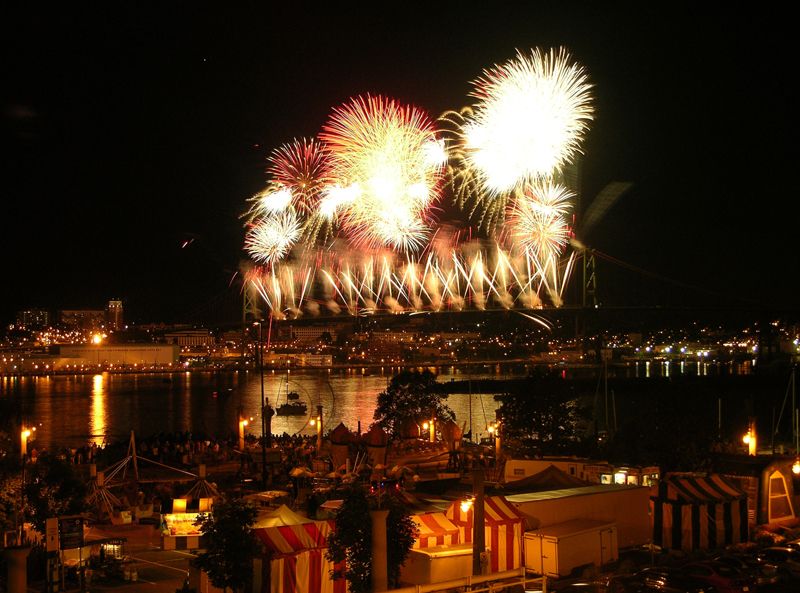 Party in Halifax 
In spite of Halifax's smaller size, it knows how to celebrate the new year. There's no shortage of activities to enjoy during this time of year in Halifax.
If you want a more relaxed plan, you can head to Acadia Park in Lower Sackville. Here more than 4,000 twinkling lights will be illuminated to create a winter wonderland. Take advantage of it from December 27 to January 1st.
Resolution Run and Walk
Finish the year giving it all on the track! Go for a 5k run/walk and say goodbye to 2021 with your running buddies!
Enjoy a memorable night at The Dome Nightclub on Friday December 31st, featuring the best DJs and lots of surprises that will start your 2022 with a bang.
Pack up your Christmas spirit and join in the fun with a zany cast of characters, featuring some of your favourite songs of the season.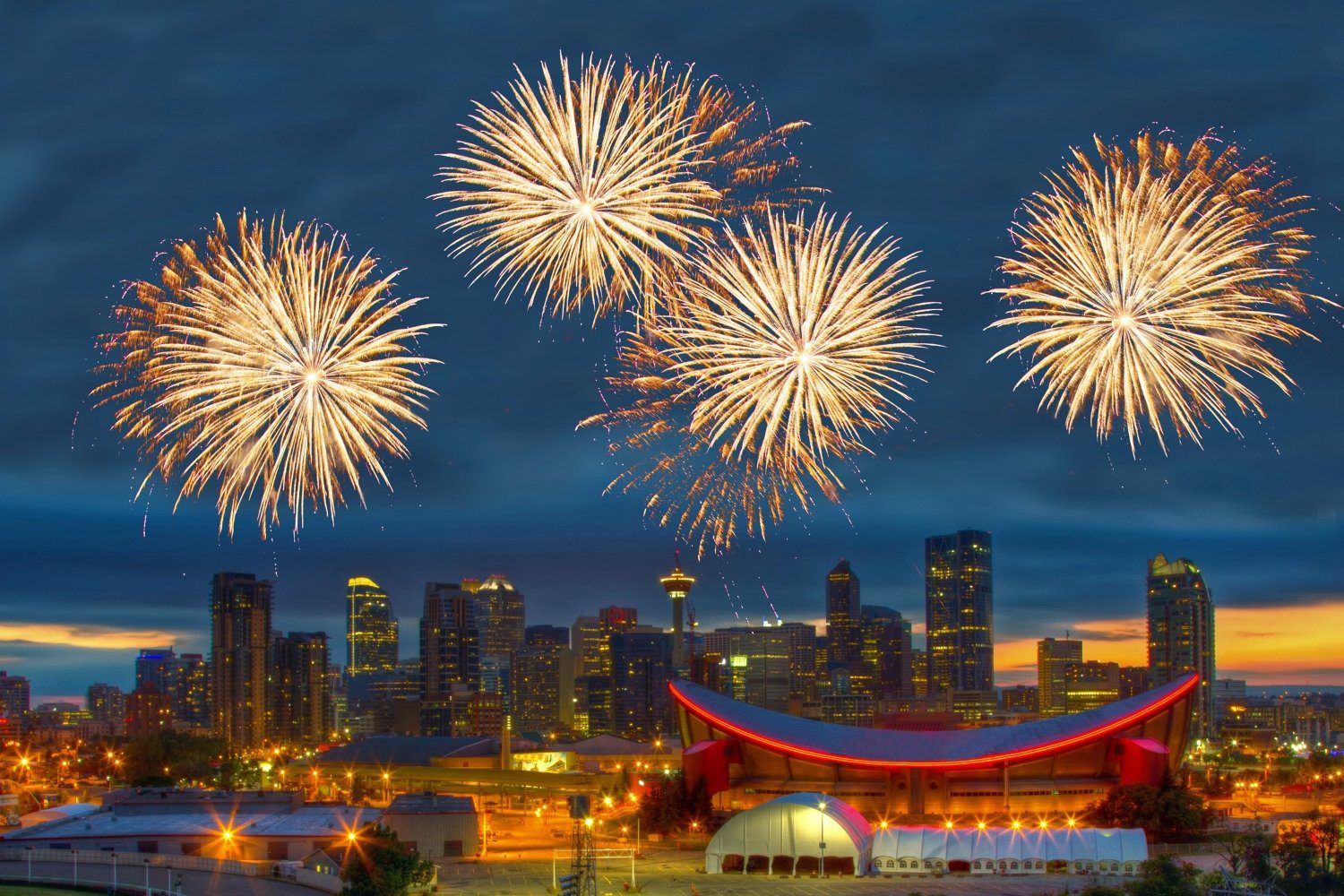 Say goodbye to 2021 in Calgary
Calgary, the sophisticated city that grew from the Canadian West, balances the traditional and the modern.
How about closing 2021 in an intimate and relaxed atmosphere with a full-service dinner by a wonderful Chef? Welcome the new year, enjoying good gastronomy with your loved ones.
Winter fun at its finest. A family outing on the ice can be awesome. The rink will be located at Olympic Plaza in downtown Calgary and will be open from 10 a.m. through midnight.
ZOOLIGHTS
If you have young children, they're sure to love spending the new year at ZOOLIGHTS. The event will feature special activities, giveaways, lots of lights and the famous countdown. This makes for an excellent family plan.
Another incredible family activity is celebrating the new year at the TELUS Spark Science Center. This event is perfect for all ages and there will be different activities to stimulate children's creativity and intelligence. Take advantage of this opportunity, there will be many surprises waiting to be discovered.
Celebrate 2022 at one of Calgary's favorite contemporary Mexican restaurants. This event held at Fonda Fora at the Westley Hotel will feature live shows, Latin music, a welcome cocktail reception, food and champagne at midnight. Have fun to the sound of Caribbean rhythms and say goodbye to 2021 at Fonda Fora.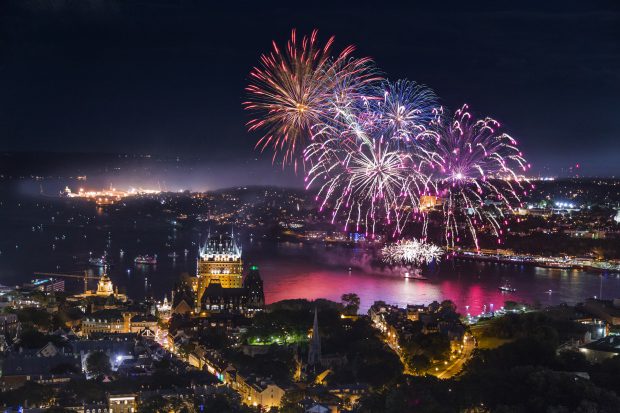 Discover holidays in Quebec City 
The historic city of Quebec is ready to welcome the new year with incredible events, night parties and activities to do with all kinds of people. If you find yourself here, take advantage of the opportunity and celebrate the new year the way it was meant to be!
Fireworks and Great Shows
This year due to the pandemic, the countdown and fireworks will be held in front of the parliament building in downtown Quebec. There will be live music, entertainment, fireworks and a countdown for you to enjoy an amazing night.
Good Gastronomy = Good Celebration
If you are planning to visit Quebec City for New Year's Eve, there are plenty of delicious restaurants to choose from. The most popular restaurants fill up quickly, so reserve your table as soon as possible. Here is a list of some of the restaurants that will be sure to give you the best Christmas dinner:
Arvi
La Planque
Laurie Raphael
Restaurant Legende
Bistro Le Sam
Dance to the rhythm of the best DJs in the magical setting of Quebec City! You will find many activities on site such as, carousel, Ferris wheel, Nordic village, animation and more! Furthermore, enjoy the fireworks shows to say goodbye to 2021.
Dance Parties
There's no need to make reservations for nightclubs in Quebec City on New Year's Eve because you can listen to the best dance music for free at Place George-V, right in the heart of the city. DJs from across the country will keep everyone warm and happy on this cold night with electronic dance music and DJs!
Happy New Year From the Corporate Stays Team!
Regardless of where you are in Canada, you can choose a plan and celebrate New Year's Eve with this complete list of things to do. Explore the surrounding sights with a rental car to get the most out of your trip. Corporate Car is offering its first-time customers a 15% discount on their car rental reservations.
We also invite you to stay at Corporate Stays to experience the best accommodations in Canada and beyond. Corporate Stays offers furnished apartments in the most exciting cities, so that you can enjoy your trip and make lasting memories. Book at one of our signature destinations and follow us on Instagram.
Enjoy your travels in Canada and celebrate to the fullest this holiday season to recharge your batteries and start the next one with the best attitude.