The Hendrix is a 27-story multi-family residential complex with furnished apartments and various services that will be at your disposal to make your stay more comfortable. Located in a convenient location with multiple access points, the complex provides easy and convenient transportation for you, while giving you the opportunity to enjoy the tranquility of the neighbourhood. If you are thinking of visiting Edmonton or have been relocated, this building is for you. Here you will find the best advice to discover your ideal property from Corporate Stays. Get to know all the services that are available to you in this article.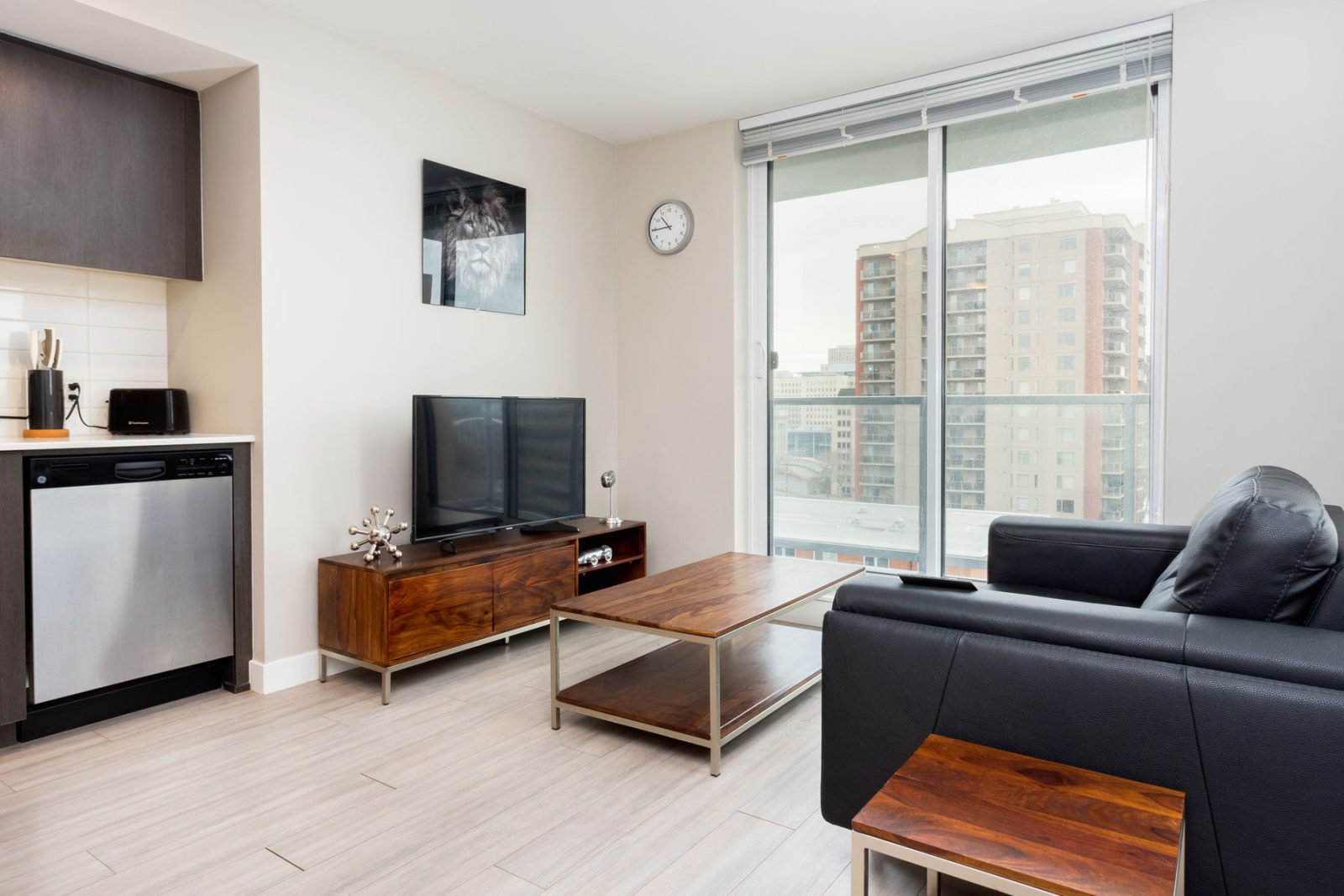 This building offers a variety of amenities to make your stay more enjoyable and comfortable. The facilities include a gym, a cinema room, as well as a large lounge with a cafeteria. It also features a magnificent rooftop terrace on the 31st floor as well as a laundry room designed for your convenience. At the reception desk, you can inquire about this service in order to gain access. On the other hand, if you are thinking of renting a car or currently have your own vehicle, you can park it without any problem in the secure underground parkade of the building. This service is also available upon request.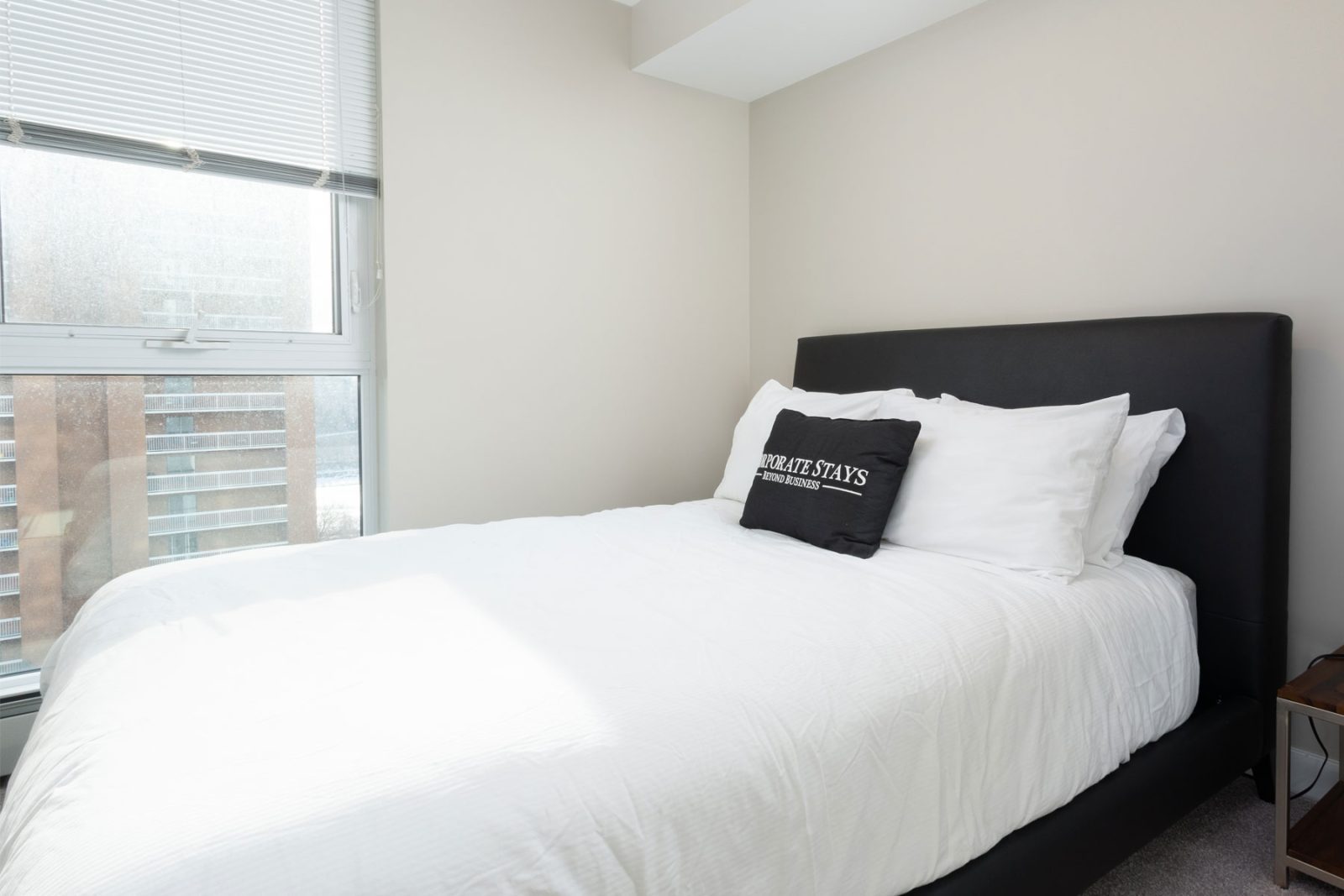 The Hendrix apartments are the perfect place to make your next trip unforgettable due to the comfort they offer. The 1 bedroom apartment has an area of approximately 475 square feet. This cozy apartment has a breathtaking view of the city and its main bedroom has a walk-in closet and a double bed. Furthermore, the apartment has a fully equipped kitchen, air conditioning, heating, and high-speed internet access.
On the other hand, the 2 bedroom apartments at the Hendrix are spacious and bright. They have floor-to-ceiling windows, which bring in a lot of natural lighting and create a welcoming feeling. The 2 bedroom units have approximately 655 square footage area with a large kitchen and living space. They also have all essential services such ad high-speed internet access, a fully equipped kitchen, air conditioning, and heating. Above all to ensure a stylish space, all of our units are fully furnished by Casa Suarez with high quality and comfortable furniture.

Making you feel at home and having the perfect relocation experience is our priority. Therefore, we make sure to provide you with the best advice to make the most out of your corporate or leisure travel. Our goal at Corporate Stays is to help you discover all the top attractions in Edmonton and with a comfortable stay. Whether you prefer to enjoy it alone, with your family, or with your furry friend, you will always be welcome and it will be our pleasure to assist you.