Coming to Edmonton soon? You came to the right place.
Your first time in a new city is exciting and challenging, especially when it's for business purposes. So, we like giving you the best tips before you arrive, including transport and corporate short term rental choices, places to go and recommendations, so you can make the most of your trip.
Where to start? Get to know Edmonton
Edmonton is the fifth-largest city in Canada and it's known as the 'Festival City' as it hosts so many festivals throughout the year. Love of the arts makes it a cultural and educational place with plenty of opportunities to do some business too. You can also find the largest natural history museum in Canada and the largest shopping mall in North America.
What's the weather like?
Edmonton is one of the sunniest cities in the country, you can get splendid sunny days with 17 hours of daylight between June and August -the perfect time to pack for warm-weather activities. The rest of the year, bring a cozy jacket because Edmonton is the northernmost big city in North America, so it gets cold half of the year.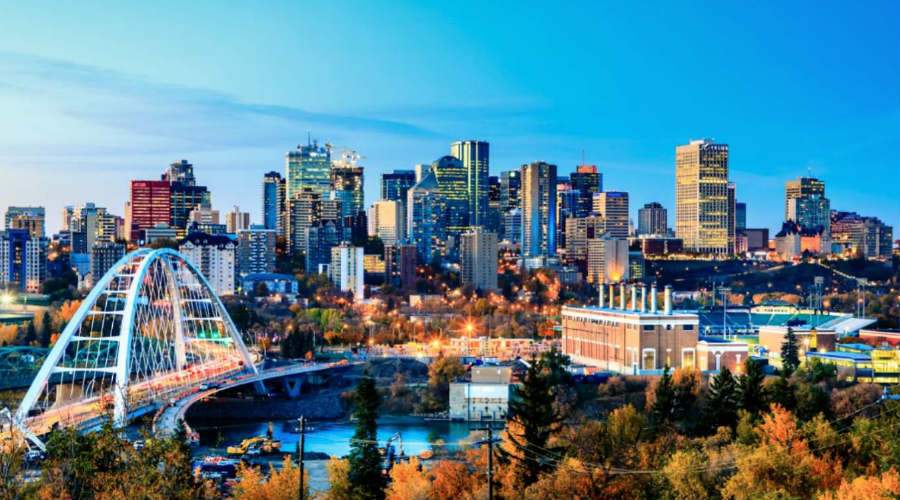 Taken from: www.acg.org
Local transport
Get around Edmonton by bus, taxi, rental car, or even by bike. Public transit provides extensive bus routes and rail services to make your trip easier. If you are used to Uber, don't worry it also operates here.
From the airport you have several options:
Skyshuttler: shared transportation to and from the International Airport.
Bus: route 747 will take you to Century Park Station, near to Central Towers apartments.
Taxis: relaxed option for a private and easy ride.
Getting around
Light Rail Transit: You can pay per trip or get a day pass to go around the city. The rail provides a fast service to 15 stops in the metropolitan area.
The most visit places
The West Edmonton Mall is the largest in North America, earning it many world records. You will find over 800 stores, 100 dining venues, a water park, an underground aquarium, and even a mini-golf course, now you get how big it is.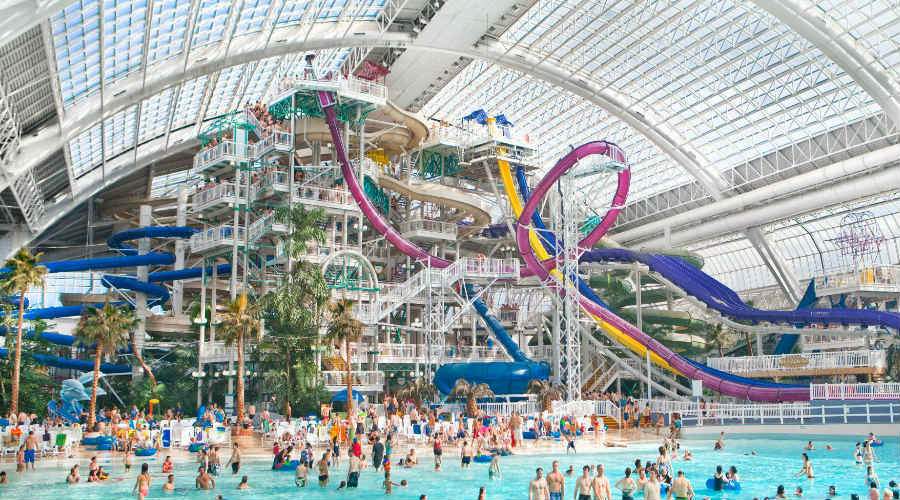 Taken from: www.loveexploring.com
Edmonton's Art District is perfect for wandering around downtown. Churchill Square is the place to go to join the cultural festivals. Next to it, you will find City Hall, the Art Gallery of Alberta, National Bank, and the Francis Winspear Centre for Music.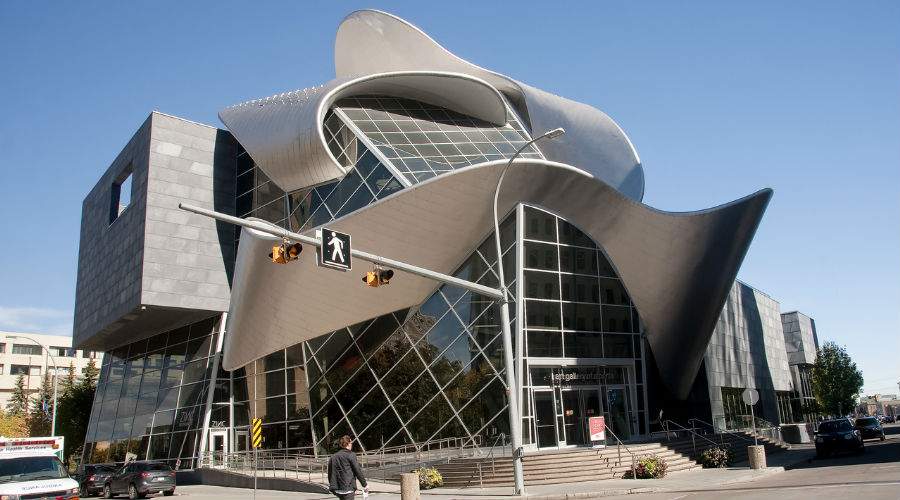 taken form: www.todocanada.ca
Any Festival. Edmonton hosts more than 50 festivals a year, no matter what month you come to visit, there'll be a festival to enjoy.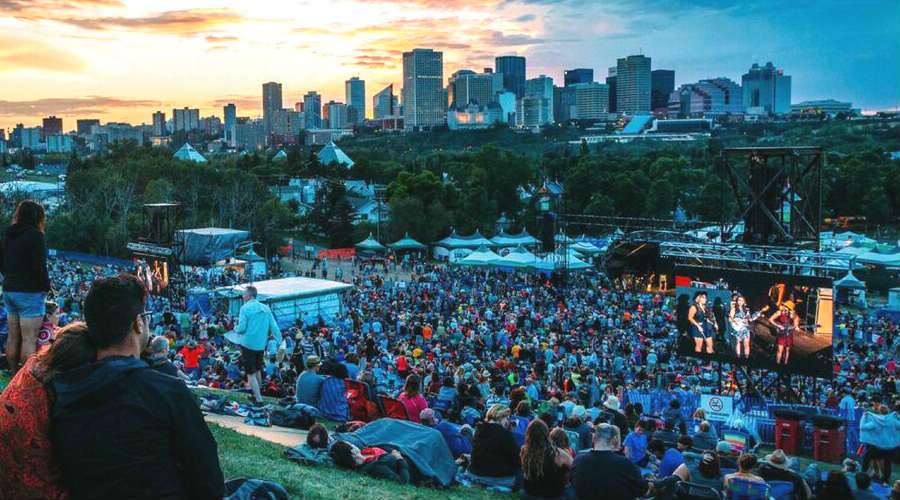 taken from www.exploreedmonton.com
A visit to the Zoo is always a good plan. Edmonton Valley Zoo hosts 350 animals covering 100 species from around the world. The zoo offers eight areas, representing different ecosystems.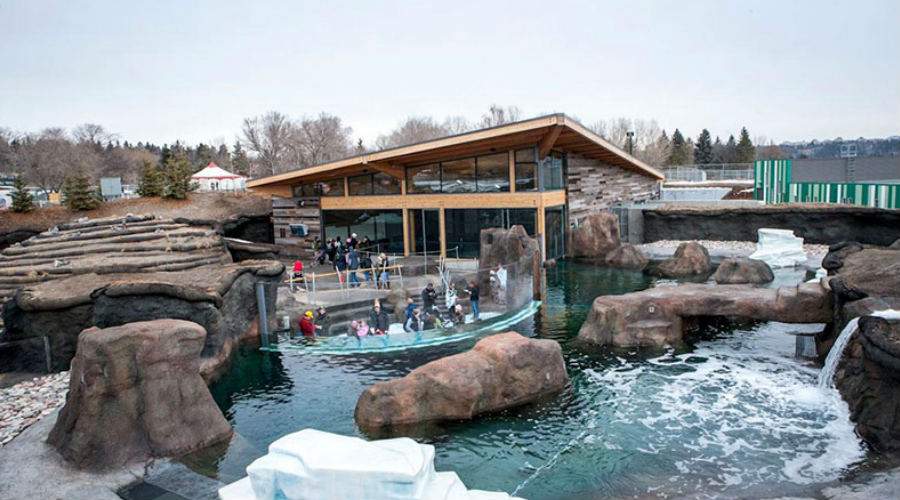 taken from www.photos.edmonton.ca
Fancy a foodie tour in Edmonton?
The capital of Alberta, Edmonton, offers excellent choices for a business lunch.
Sample the booming culinary scene at one the 2019's Top Restaurants
(According to Avenue's Best Restaurants List, an annual ranking of the top restaurants in the city made by culinary experts.)
Biera, a perfect mix of unique cuisine with the finest brewed beer.
Rge Rd, fresh food with the best seasonal Western Canada ingredients.
Cibo Bistro, nothing beats modern Italian cuisine.
Bündok

,

traditional Canadian culinary style.
Uccellino, a modern trattoria serving seasonal Italian dishes.
Where to go after work? Relish nightlife in Edmonton!
Fun is one of the best parts of the trip. You could stop by "Whyte Avenue" in Old Strathcona, the most popular nightlife hub in Edmonton. Alternatively, discover top bars in the city such as Woodwork, wood-fired mains & barrel-aged spirits; Clementine, a cool bar in the classic movie style; and Baijiu, an ever-changing menu of cocktails that emphasises tropical and Asian flavors.
While you are doing business and exploring the city, let Corporate Stays provide you with the best housing experience with fully furnished apartments located in the heart of South Edmonton.
Recommended Stay: Central Tower Apartments at Century Park.
That's it! Now you just need to pack. We hope all these options will make your trip to Edmonton an extraordinary experience.