Canada is a beautiful and diverse country with countless neighborhoods waiting to be explored. Whether you're traveling for business or leisure, staying in a furnished apartment can provide the perfect blend of comfort and convenience. To help you make the most of your trip, we've compiled a list of the top 5 Canadian neighborhoods worth exploring from your furnished apartment.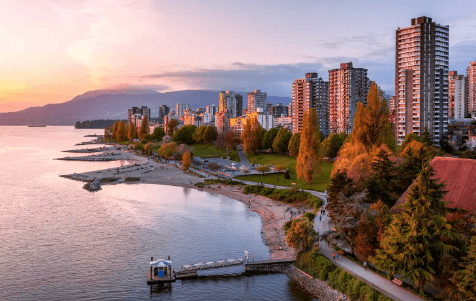 Gastown, Vancouver
Discover the Charm of Gastown
Nestled in the heart of Vancouver, Gastown is a historic neighborhood boasting a rich past and vibrant present. As the city's oldest neighborhood, Gastown is known for its unique architecture, cobblestone streets, and iconic steam clock. Enjoy a leisurely stroll through the area, where you'll find an array of boutique shops, art galleries, and trendy restaurants.
Furnished Apartments in Gastown
Corporate Stays offers luxurious furnished apartments in the Gastown area, giving you the perfect opportunity to experience this vibrant neighborhood firsthand. With top-notch amenities and stylish interiors, our apartments provide a comfortable home base for your Vancouver adventures.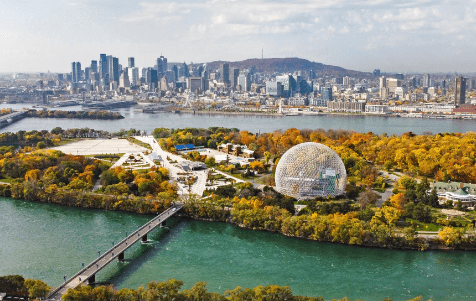 Old Montreal, Montreal
Step Back in Time in Old Montreal
Old Montreal, a historic area in the city center, is perfect for those seeking European charm. Featuring cobblestone streets, old buildings, and small cafes, it promises a unique visit. So, explore attractions like Notre-Dame Basilica and Old Port in this lively neighborhood.
Furnished Apartments in Old Montreal
Corporate Stays provides a range of elegant furnished apartments in Old Montreal, offering you the chance to immerse yourself in the area's rich history and culture. Enjoy modern amenities and luxurious living spaces while staying just steps away from the city's most iconic attractions.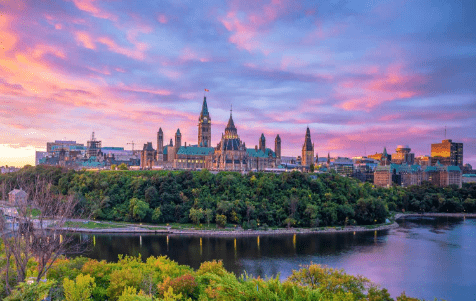 ByWard Market, Ottawa
Experience the Vibrant ByWard Market
Situated in Ottawa's vibrant core, the ByWard Market stands as one of Canada's most historic and expansive public markets. Showcasing a diverse array of shops, eateries, and entertainment venues, this lively neighborhood is an essential stop for visitors. As a result, you can explore local produce and artisanal products, savor delectable international cuisine, or indulge in an exciting night out at the area's bustling bars and clubs.
Furnished Apartments in ByWard Market
Stay in the center of the action with Corporate Stays' furnished apartments in the ByWard Market area. Our contemporary living spaces provide all the comforts of home while allowing you to fully embrace the vibrant culture of this iconic Ottawa neighborhood.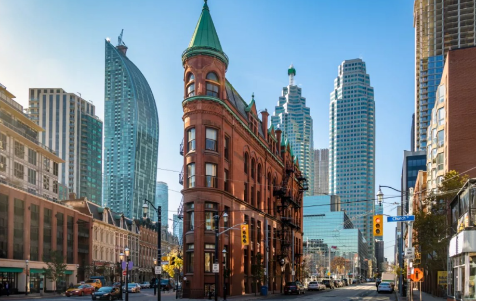 Distillery District, Toronto
Explore the Historic Distillery District
Toronto's Distillery District, a revitalized heritage site, boasts Victorian industrial architecture. Its pedestrian-only streets house art galleries, boutique shops, and eateries. The district also hosts various festivals and events, including the popular Toronto Christmas Market.
Furnished Apartments in the Distillery District
Corporate Stays provides upscale furnished apartments in Toronto's Distillery District, enabling you to delve into the neighborhood's rich history and lively ambiance. Consequently, our fashionable apartments serve as a cozy haven after a day spent discovering this captivating area.
Kensington Market, Toronto
Discover the Eclectic Kensington Market
Kensington Market is a colorful and diverse neighborhood in downtown Toronto, known for its vibrant street art, bohemian vibe, and multicultural cuisine. This bustling area is a must-visit destination for foodies, as well as
Furnished Apartments in Kensington Market
Corporate Stays provides a variety of furnished apartments in the heart of Kensington Market, allowing you to fully immerse yourself in this lively and diverse neighborhood. Our comfortable and stylish living spaces offer the perfect home base for exploring the eclectic mix of cultures and experiences that Kensington Market has to offer.
Conclusion
Each of these five Canadian neighborhoods offers a unique and unforgettable experience for travelers. By choosing a furnished apartment from Corporate Stays, you can enjoy a comfortable and convenient home base while exploring the best that these vibrant neighborhoods have to offer. Whether you're seeking history, culture, or a lively atmosphere, you're sure to find the perfect destination for your next Canadian adventure. Book your next adventure now.