Looking for the ultimate travel experience that combines luxury accommodations, convenient parking, and the thrill of driving a high-end car? Look no further than Corporate Stays and Corporate Cars. We're excited to offer you an exclusive opportunity to enhance your stay with our exceptional services. Read on to know how you can get a 2-day luxury car rental for free!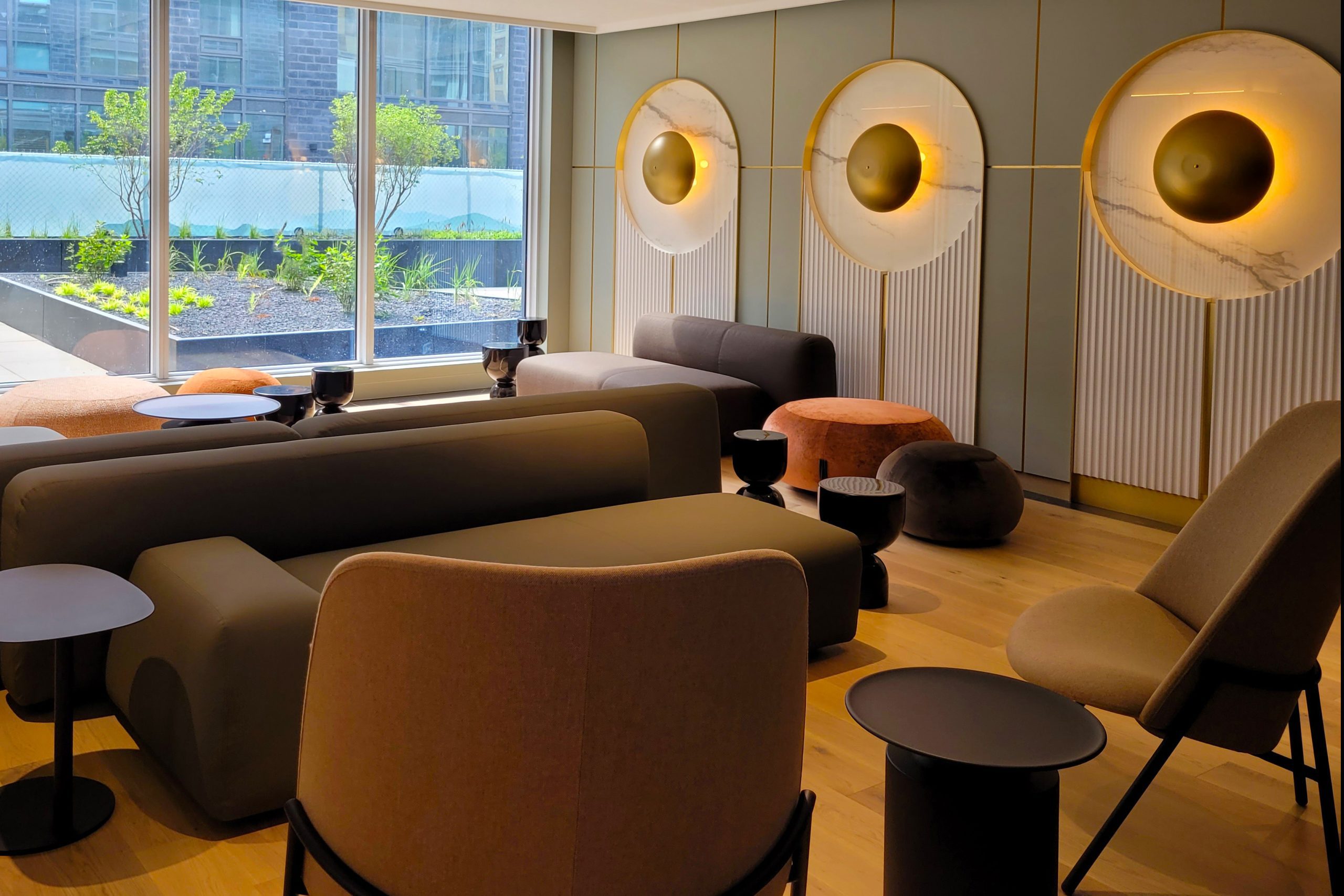 Luxury Furnished Apartments: Your Home Away from Home
When it comes to finding the perfect place to stay, we at Corporate Stays have you covered. Our luxury furnished apartments provide the ultimate comfort and convenience, offering spacious living areas, stylish decor, and all the amenities you need for a relaxing and enjoyable stay. The amenities include a fitness center, movie room, BBQ area, and much more! Whether you're traveling for business or pleasure, our apartments offer a home-like atmosphere that exceeds your expectations.
Parking Made Easy
We understand the importance of convenient parking, especially when you're staying in a bustling city like Montreal. That's why Corporate Stays provides hassle-free parking spots for our guests. With our dedicated parking spaces, you can enjoy the peace of mind of knowing that your vehicle is secure and easily accessible throughout your stay.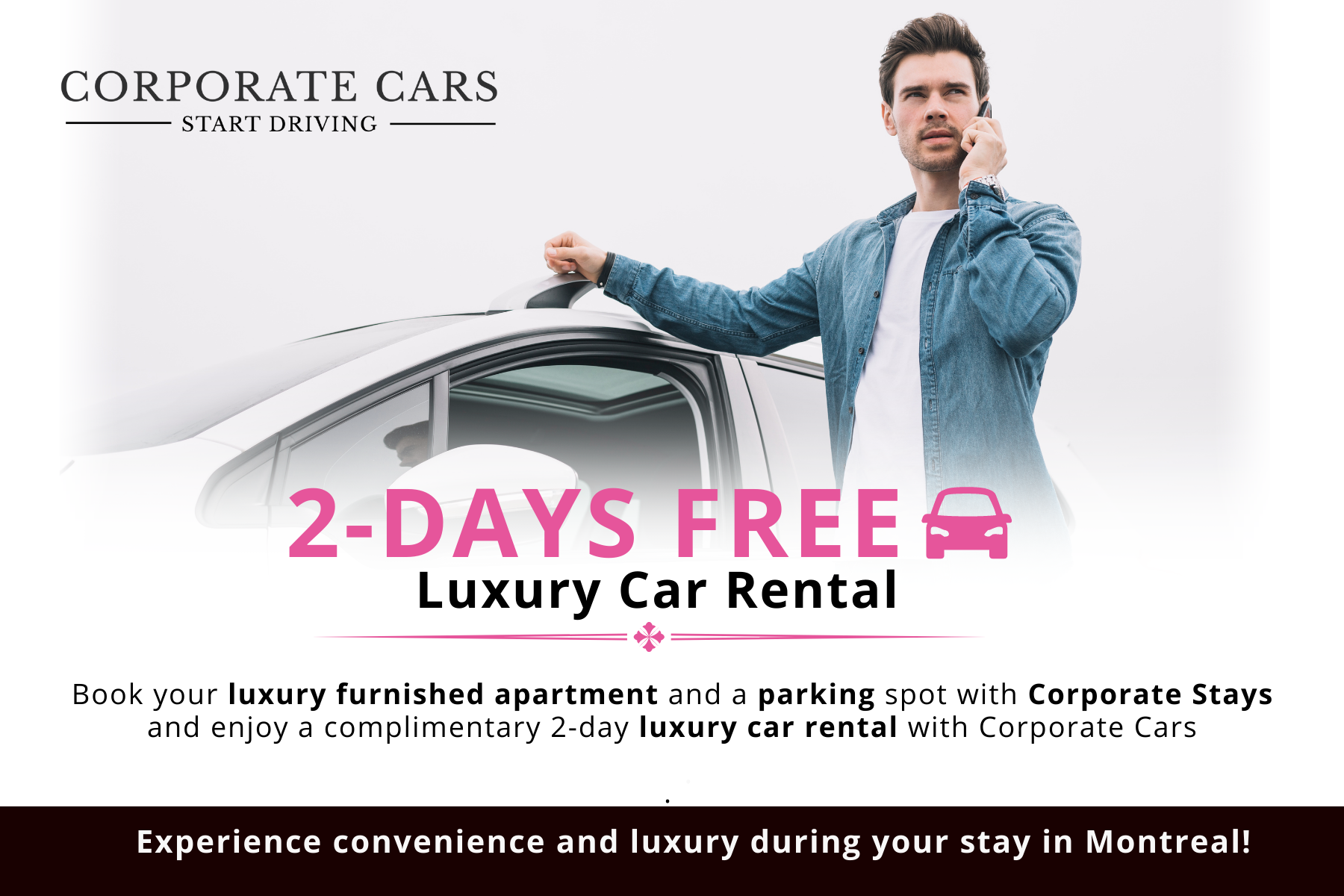 Complimentary Luxury Car Rental: Experience the Thrill
But wait, there's more! As a special offer, when you book your luxury furnished apartment with a parking spot with Corporate Stays, we'll treat you to a complimentary 2-day luxury car rental with our sister company Corporate Cars. Imagine cruising the streets of Montreal in style, enjoying the performance and elegance of a high-end vehicle. It's an opportunity to take your travel experience to a whole new level.
Indulge in Luxury and Convenience
The Corporate Cars fleet of luxury rentals, including prestigious brands like Mercedes-Benz, BMW, and Audi, is meticulously maintained and equipped with the latest features and technology. Whether you're attending business meetings, exploring the city's vibrant attractions, or simply enjoying the freedom of the open road, our luxury car rental service ensures that you travel in the utmost comfort and style.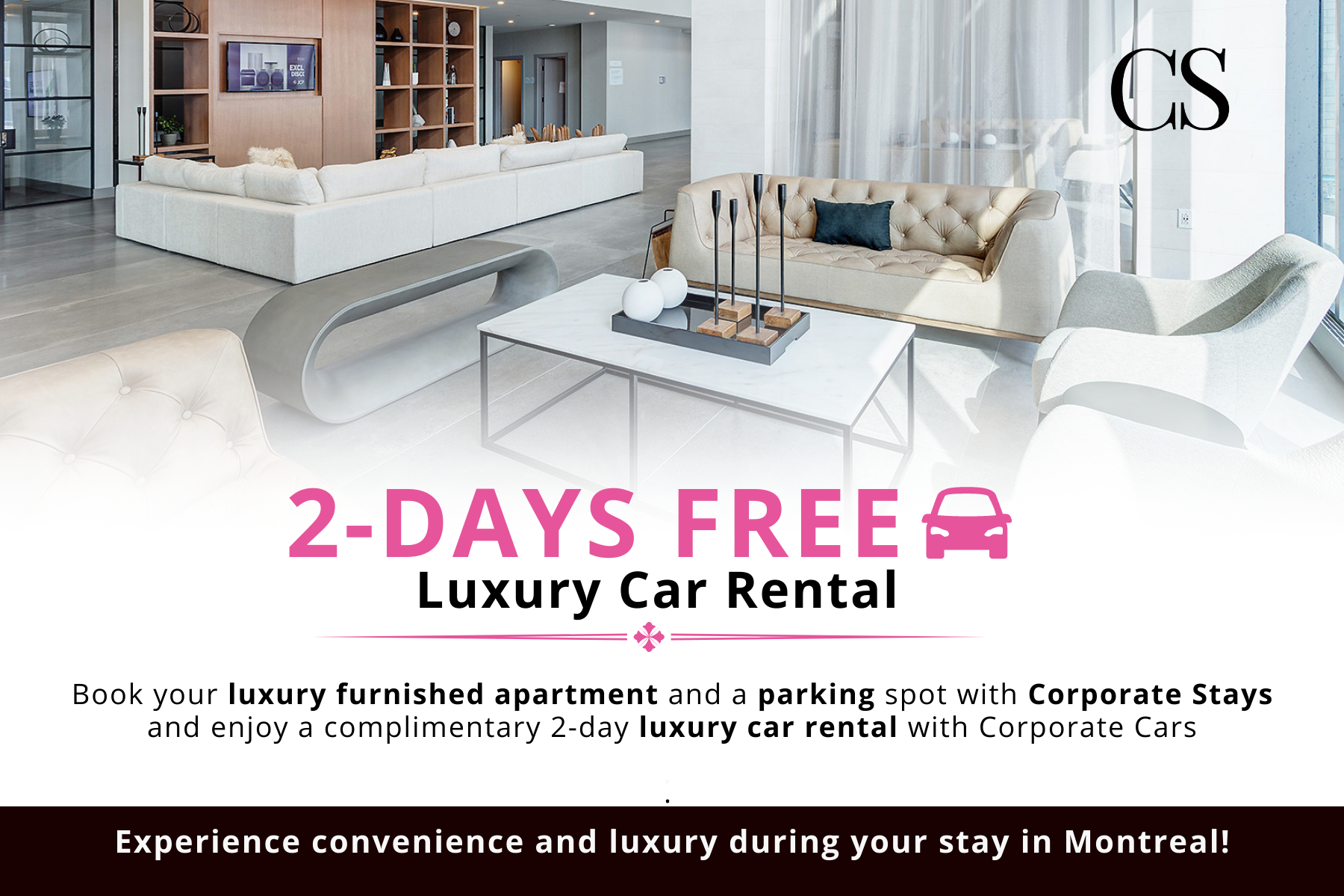 Book Your Next Stay with Us
Take advantage of this exclusive offer! Book your next stay with us with a parking spot and enjoy the convenience of a complimentary 2-day luxury car rental. Experience the epitome of luxury, convenience, and personalized service.
Our team is committed to providing you with an exceptional experience from the moment you book with us. Discover the difference between staying with Corporate Stays and Corporate Cars. 
Please note: Terms and conditions apply.