Benefits Of Renting An Apartment In Laval
If you're thinking about getting a place to relocate to in Laval, you'll need a list of properties that have the best opportunity for you. You never know when finding a new place to live might prove to be one of the best decisions you make this year! So here we list the benefits of renting an apartment in Laval.

The city is ideal to relocate to
If you're planning to move to Laval, you're in good company. The city is very appropriate for a variety of reasons. It's a young city, with a bustling downtown and mature forests. It's also very affordable, making it a great place to move to.
You'll enjoy a home environment that's not just average
How amazing would it be if the furniture in your new apartment were made out just right to fit all your lifestyle needs? Fully furnished corporate apartments with Casa Suarez furniture will let you have space for everything from a kitchen table to a couch.
The area has plenty of amenities
No matter where you choose to live in Laval, you'll have access to a wide range of activities. From a swimming pool to a fitness gym to a co-working space, there are plenty of things to do in this cozy place.
You can also get free stuff
If you plan to live in Laval, you need to take advantage of the available free stuff. There are plenty of them starting with 2 days of free car rental from Corporate Cars for each month of stay in Laval, to a gift code from Casa Suarez, which is always a bonus.
Top featured apartments for this week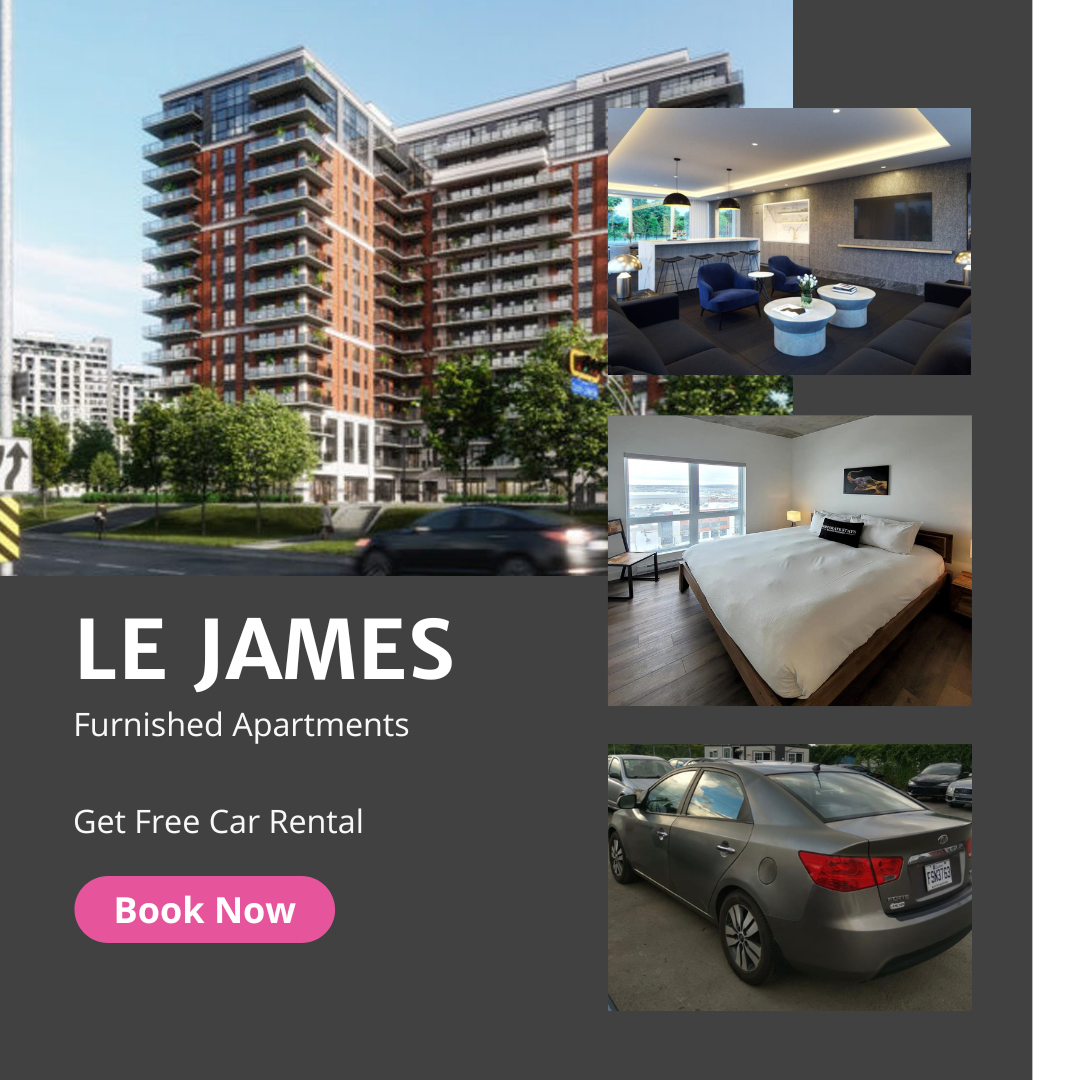 Which is located in the Chomedey area of ​​Laval. One of the largest suburbs of Montreal. The building is developed and designed to provide a unique experience towards the luxury lifestyle that suits you. You will find this place friendly, refined and innovative. It is situated in an ideal location close to the main road networks and with easy access to the important services in the area. Restaurants, grocery shops and public transport are just a few steps away. Furthermore, it is an ideal location for tourists since it is located near Musée pour Enfants and Dowker Island Bay.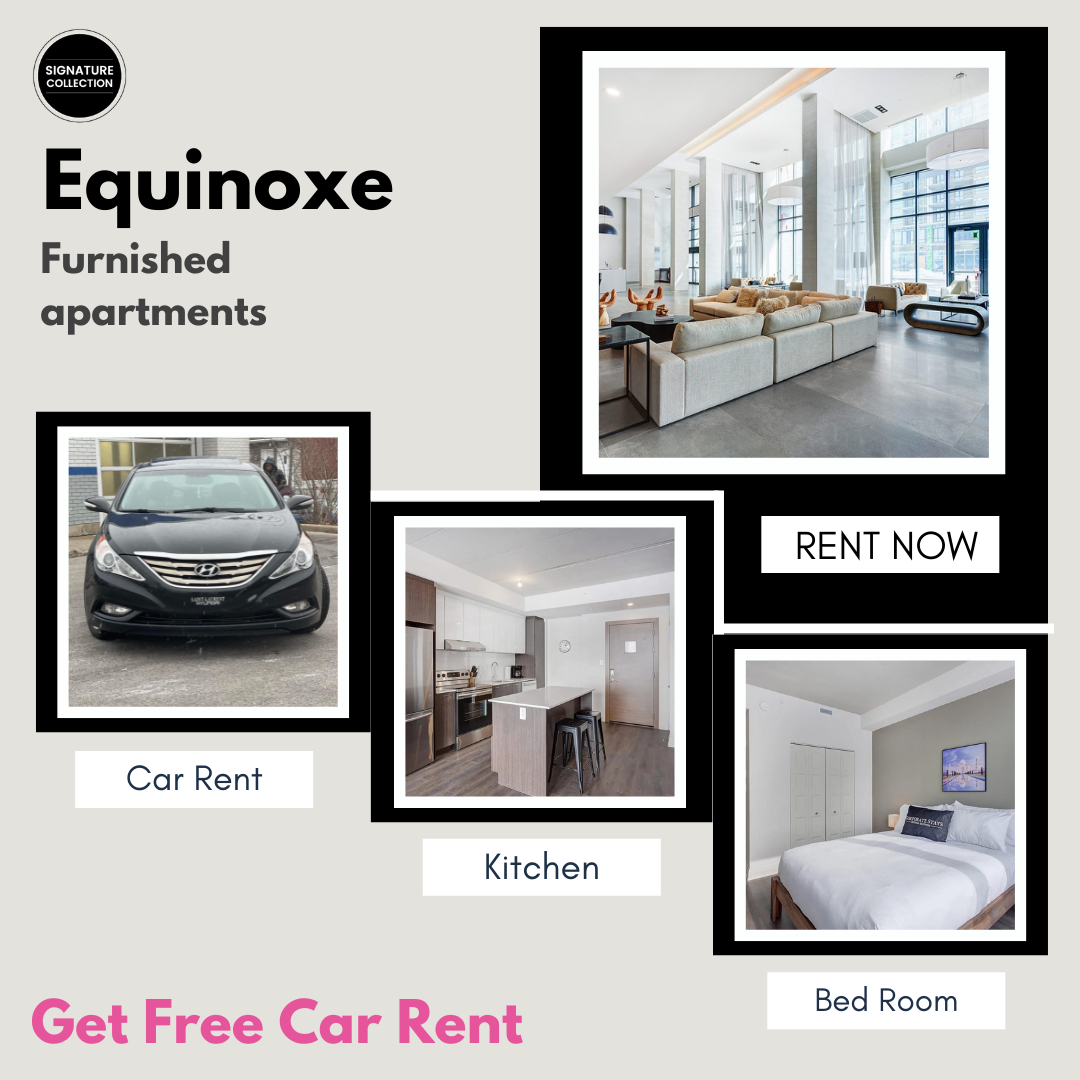 It's strategically situated in the heart of Laval's urban center. As a result, many points of interest are located nearby. For example, the CF Carrefour Laval mall is a short driving distance away. Furthermore, many restaurants and supermarkets are just around the corner. It has 22,000 square feet of fully furnished common areas. For example, the high-end business center, a fitness enter, and more other touch-notch amenities.