Built on more than 15 years of experience in housing solutions, Corporate Stays has officially launched Embera Collection, a eco-friendly boutique hotels company. As a hospitality group Embera Collection compromises eco-friendly luxury boutique hotels, lodges and resorts. We're excited to announce that Embera Collection site is now live. The creation of Embera has been driven by our belief and evidence that building eco-friendly lodges can have a positive impact on the environment and its surrounding communities.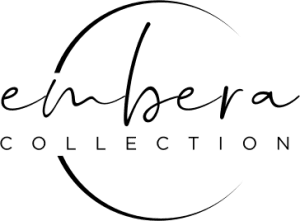 About
Embera Collection properties ensure the conservation of the ecosystem of which they surround. To Embera, sustainability is more than re-using your towel or passing on plastic. It's about positively impacting the natural environment as well as the local communities. Our eco-lodges and hotels operate to ensure positive relationships with the locals. For example, we provide them with a fair source of income and take part in community development initiatives. The organized hotel activities help guests conserve and appreciate local customs, as well as contribute to their economy. Thus, we strengthen the idea of ecotourism as a more sustainable long term business model as in oppose to harming habitats for quick financial gains.
To further it's reach and positive impact, the Embera Collection dedicates 1% of all sales toward reforestation and protection projects. Our collection features boutique hotels where people coexist and thrive. Each property, has a unique sense of place and is designed with the ecosystem in mind. They vary in terms of style and setting, but they all have one thing in common. They are eco-friendly and beautiful, boutique vacation homes.

Saboga Lodge Project
Saboga Lodge is our first eco- friendly lodge in Panama. It is 100% run by sustainable energy and emphasizes elements such as environmental responsibility. Therefore, to implement Embera's  beliefs Saboga Lodge uses renewable energy sources, recycling and waste management programs, eco-friendly toiletries, energy efficient lighting, locally sourced food, non toxic- cleaning supplies, water conservation methods and other sustainability-focused initiatives.
Property Details
Sleeping Arrangements
1 & 2 bedroom suites &  villas
Ocean and garden views
Private veranda




Amenities
On-site restaurant & bar
On-site laundry service
Outdoor pool
Free Wifi
Concierge services



Highlights
Equipped kitchen
Beachfront location
Complimentary kayaks
Organic toiletries
Pet friendly
Rates Exclude
Excursions
Lunch & dinner
Embera Membership
Embera Collection vacation homes offer an annual membership for guests. Members receive exclusive upgrades, personalized travel recommendations, booking perks with hotels, as well as priority access to events. To register for an Embera Membership, click here.
Embera provides eco-friendly vacation homes for guests, but also the information they need to complete their stay. The blog will inform readers of the latest industry and company news, and include destination guides to.