Canada's west coast is rich in nature and that includes magical waterfalls. Who doesn't love visiting a waterfall, especially if it's a short drive away? Summer is in full effect and that means it's time to take part in outdoor activities with friends or family. To help you plan your outdoor adventures (that are COVID safe), Corporate Stays has prepared a list of 6 majestic waterfalls near Calgary you can road trip to this summer.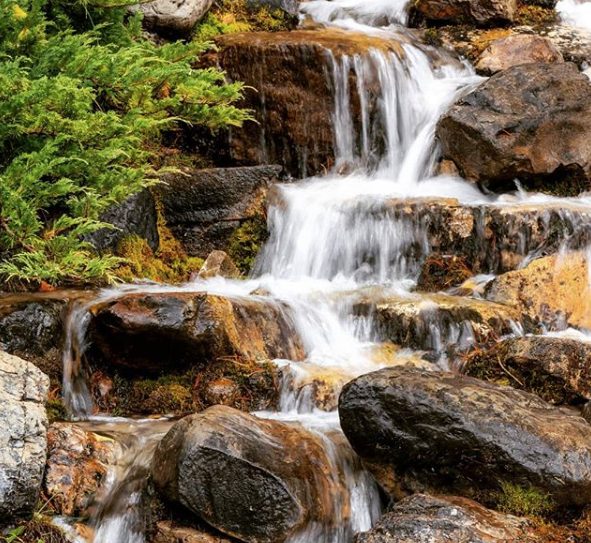 Distance: 88 km
Travel Time: 1 hr
O'Shaughnessy Falls & Marmot Creek Waterfalls are only an hour away from Calgary, which makes it the ideal day trip. They are located in Kananaskis Country, which has an abundance of breathtaking hiking trails. The falls are easy to access and are marked with a "point of interest" sign 300 meters away from it.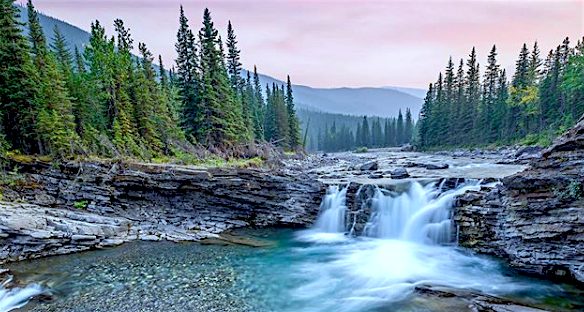 Distance: 98 km
Travel Time: 1 hr 23 min.
It's only a 500 m hike to reach the Sheep River Falls.  It's an easy trail and you can walk along the river, therefore it's a great choice for beginners and children. The Sheep River Provincial park has a total of 37 km of groomed trails and showcases spectacular views of the Rocky Mountains.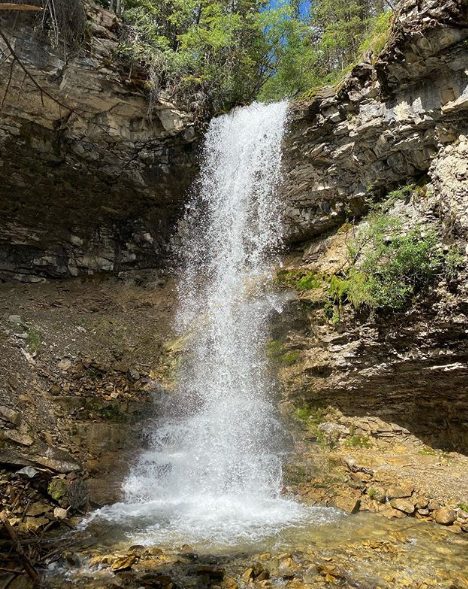 3. Troll Falls //Kananaskis Country, Alberta
Distance : 98 km
Travel Time: 1 hr 8 min.
A short, family friendly trail through a beautiful aspen forest leads to the Troll Falls. Kananaskis Country is a must visit for anyone travelling in Alberta, not only for the jaw-dropping nature but for its abundance of wildlife.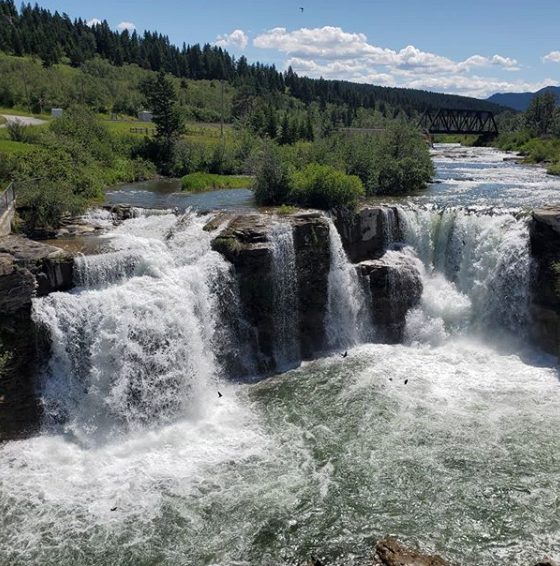 Distance : 200 km
Travel Time: 2 hrs 5 min.
Lundbreck Falls are situated in a convenient location because they're right off the highway. There are many viewing sites that offer panoramic views of these stunning falls, from beneath and above.  It's also a very popular fishing spot, so if you're interested pack a rod!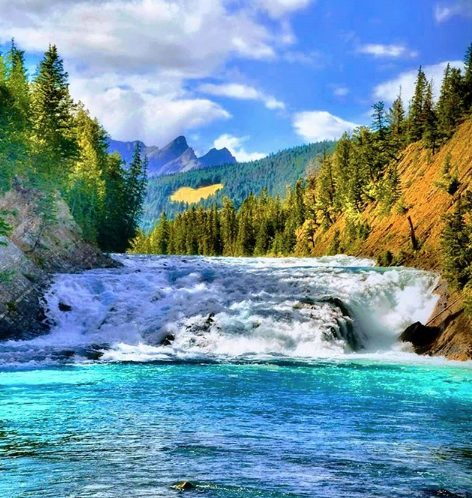 5. Bow Falls // Banff, Alberta
Distance : 127 km
Travel Time: 1 hr 23 min
The Bow Falls are by far one of the most majestic waterfalls in Banff. The turquoise waters and beautiful surrounding landscapes give it a million dollar view. You can reach them after an easy stroll along the river. The Bow Falls Trail also connects to several other hiking paths for those adventure seekers!

Distance : 163 km
Travel Time: 1 hr 51 min
Journey through a trail that takes you through the forests, then on metal bridges that take you over turquoise pools, amongst rugged cliffs, caves and bring you to a stunning waterfall.