Montreal is the second world's largest French speaking city after Paris and it is full of culture. Whether you want to explore the beautiful brick streets of Old Montreal, visit the astonishing art galleries or admire the breathtaking views from Mont Royal, this is a city with much to discover. In addition, Montreal has a variety of communities to choose from. Moving to Montreal? Here's a list of the best neighbourhoods to live in Montreal. 
1. Old Montreal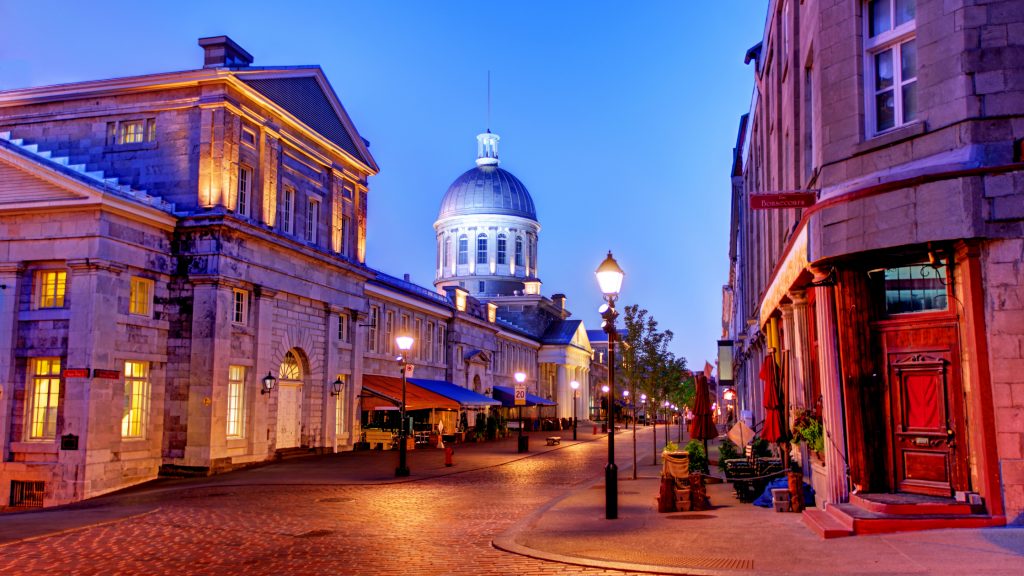 Old Montreal dates back to the 1600's. It is the ideal location for any person relocating to Montreal. This charming neighbourhood is rich in history and the architecture speaks for itself.  The notorious Notre-Dame Basilica and and the Pointe-à-Callière museum are two of the most notable landmarks. Also, there are hundreds of cozy cafes and delicious restaurants located in this neighbourhood. In addition, the Old Port is just walking distance away. There are two waterfront paths that are suitable for a walk, run and a bike ride. Old Montreal offers both locals and visitors access to a wide variety of activities that will keep you entertained all year long.
Neighbourhood highlights
Place d'Armes square
Old Port
Saint-Paul Street
Place Jacque Cartier
Clock Tower
Bonsecours Market
Marche Vieux Port
La Grande roue de Montréal
Top Restaurants & Cafes
Tommy Cafe
Olive et Gourmando
Toqué
Le Bremner
Pub Wolf & Workman

 

Le Club Chasse et Pêche
Jardin Nelson
Accommodation For You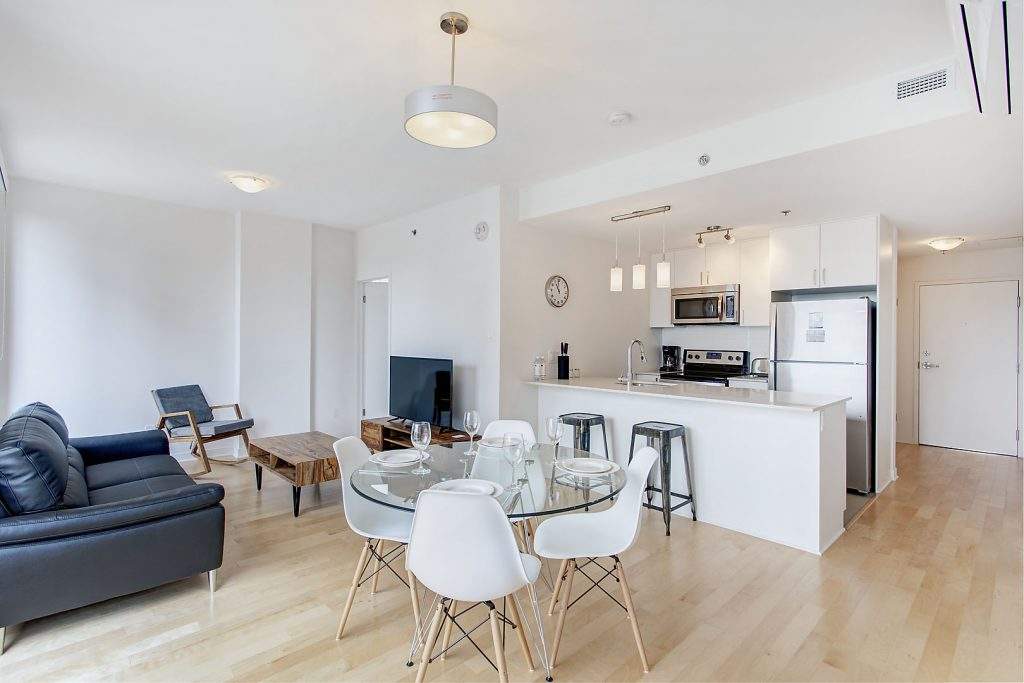 Enjoy the conveniences of living at the SIX88 with its close proximity to downtown Montreal, the business district, top-rated restaurants, spas, coffee shops, bars, pharmacies, grocery stores, financial institutions and public transportation. All air-conditioned apartments include stainless steel appliances (refrigerator, stove, microwave oven, and dishwasher), as well as a washer & dryer and hot water. All guests have free access to the fitness studio at any time. Enjoy the beautiful sunny days and the amazing view from the rooftop terrace of this state-of-the-art building.
Book Today

Urban-chic Loft4 U apartments in the heart of downtown Montreal welcome you with an ultra-modern industrial luxury design. Expansive loft-style spaces feature the work of prominent local mural artist, creating a look that is at once stylish and unique. The excellent location borders Montreal's beautiful Old Port, where a short stroll will lead you along cobblestone walks to some of the city's best restaurants, cafes and museums. Access to Montreal's major traffic hubs is another advantage, with the Square Victoria station just moments away, as well as the train station, bus lines, and highways.
---
2. Downtown Montreal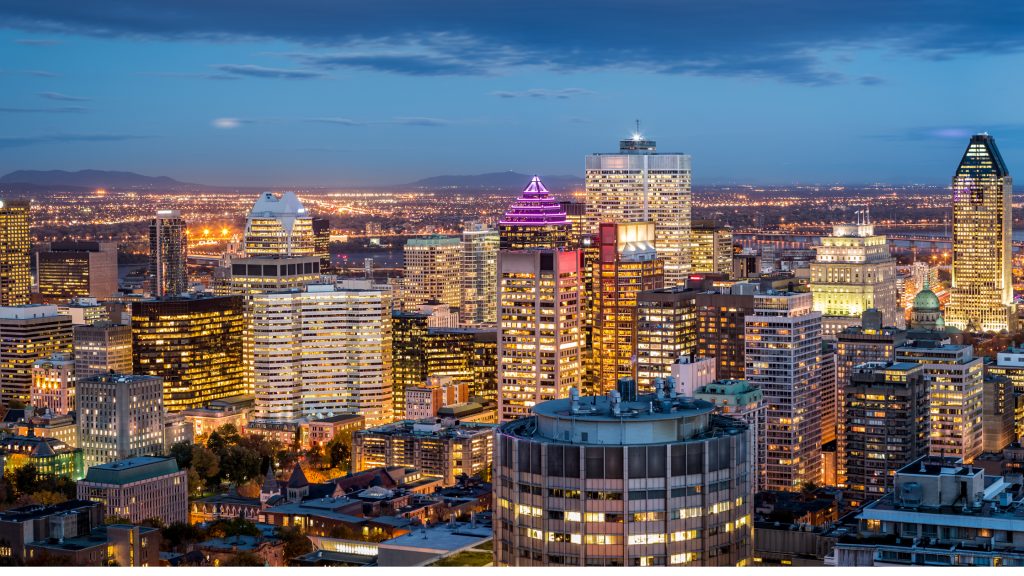 Downtown Montreal includes the central business district and main commercial streets. It's a great choice for those who seek a neighbourhood that is forever buzzing. Just a few steps away you'll conveniently discover Saint Catherine street to fulfill your shopping desires. You'll also explore the city through your taste buds as there are many casual eateries around.
Neighbourhood highlights
Eaton's Centre
Saint-Catherine Street
Montreal Museum of Fine Arts
Mary, Queen of the World Cathedral
China Town
Crescent Street
Top Restaurants & Cafes
Time Out Market Montréal
Les Enfants Terribles
Le Cathcart
Il Focolaio
Accommodation For You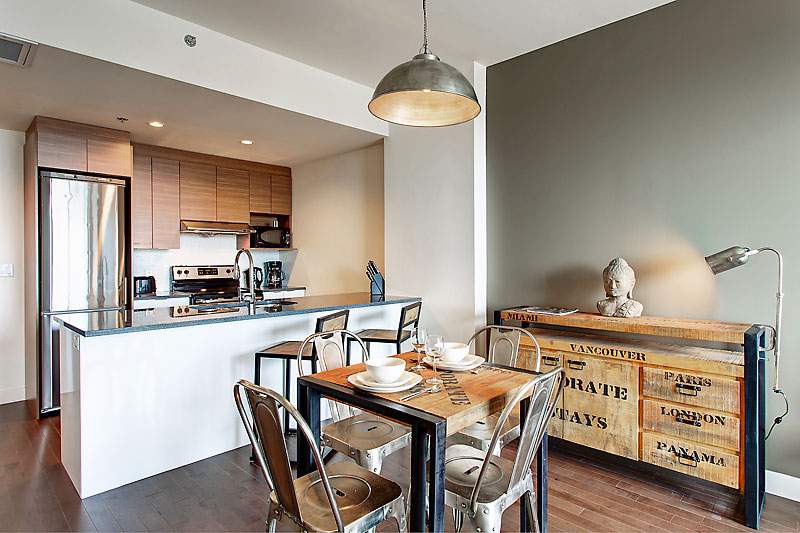 Towering over the heart of downtown Montreal, the Le V apartments boast the latest in contemporary luxury paired with incredible views and full amenities. This brand-new building is convenient to major subway and bus lines, while a short stool will lead to the discovery of incredible restaurants, world-class shopping, fascinating museums, and so much more. Don't get out of step with your daily routine, Le V offers comprehensive amenities and fitness facilities, including an indoor pool, private gym, and a beautiful sun deck. Experience the best in location and relaxation as Le V welcomes you to a memorable stay.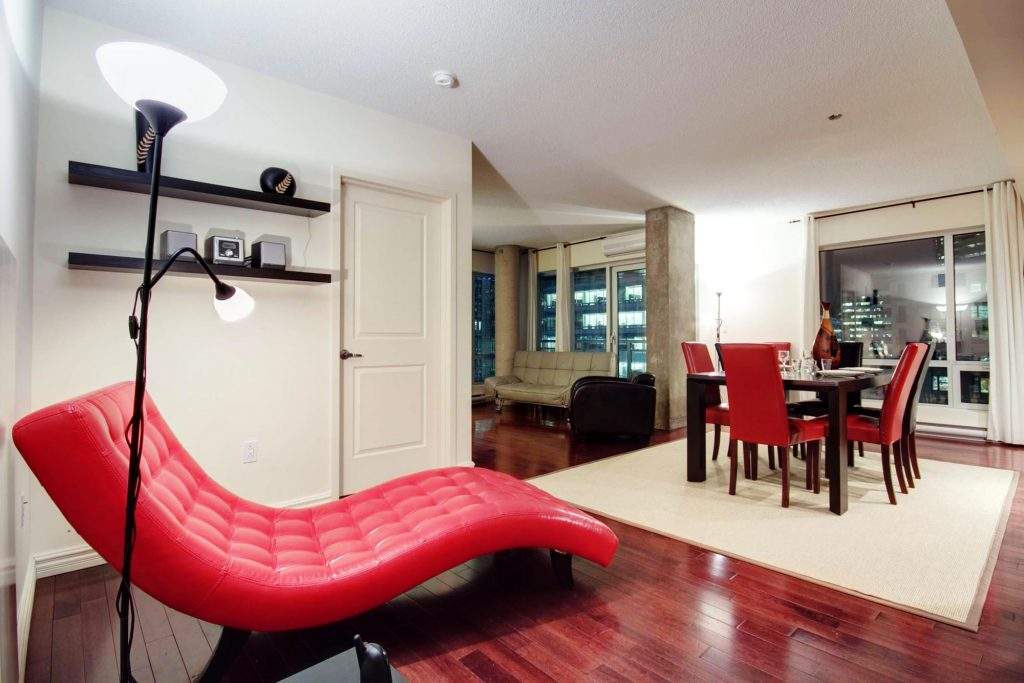 The exclusive Le Mille Neuf luxury tower is beautifully located in the heart of Montreal's downtown. The savvy traveler could not be more conveniently situated, within walking distance of both the downtown business centre, restaurants and shopping. Explore Montreal's world-famous festival scene, amazing museums and art galleries, all just steps away. The apartments come fully-furnished, with a complete kitchen, and all the amenities you might need.
Book Today 
---
3. Griffintown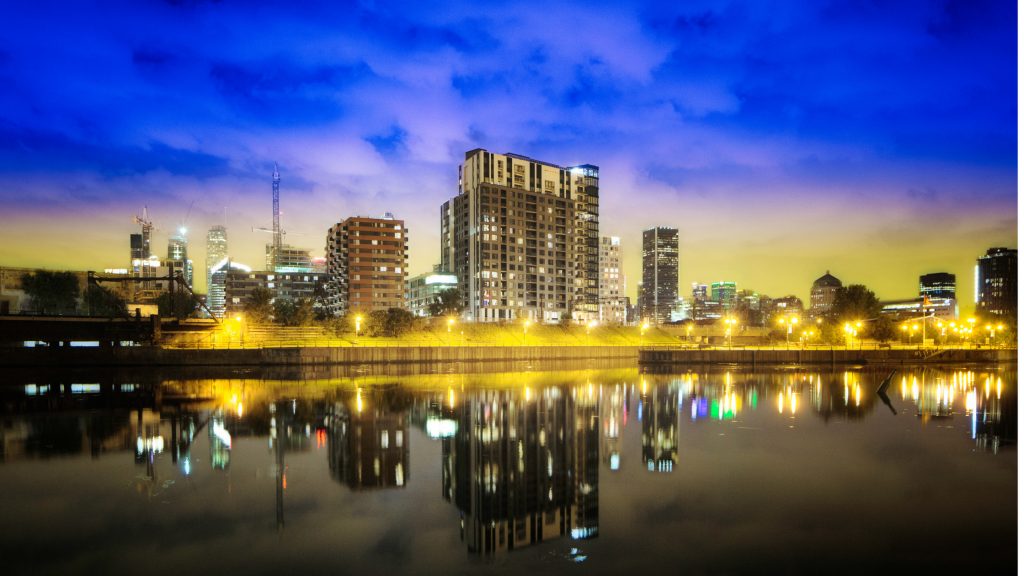 Within the past couple of years, Griffintown has become Montreal's up and coming part of the city. This vibrant neighbourhood will always keep you entertained with the variety of restaurants, cafes, bars, boutiques, spas and outdoor activities it has to offer. Just south of Griffintown you will discover the Lachine Canal, which includes a pedestrian and bike path. It is the perfect community for young professionals and overall is a great place to build new connections.
Neighbourhood highlights
Lachine Canal
Old Port
 Arsenal Montreal exhibition space
Montreal Art Centre
Rue Notre-Dame Ouest
Parc du Faubourg-Sainte-Anne
Top Restaurants & Cafes
Restaurant GrindeR
Restaurant Le Richmond
Pizzeria Moretti
La Bête à Pain
Mauvais Garçons
Spanel Creperie
Accommodation For You

Get ready to encounter the chic and eclectic vibes of the city as you have never experienced it before. Bask in the luxury of Hexagone, where you will get not only a view of the water and lush greenery, but also be in the heart one of Montreal's trendiest and artistic neighbourhoods: Griffintown. It only takes a quick stroll to see the host of galleries and hip new restaurants in the area, all of which will tempt you to spend hours in. Once you're ready to relax, there's no better place than one of Hexagone's furnished apartments, all of which offer sleek yet comfortable modern interiors and large windows to give you a gorgeous view of the city.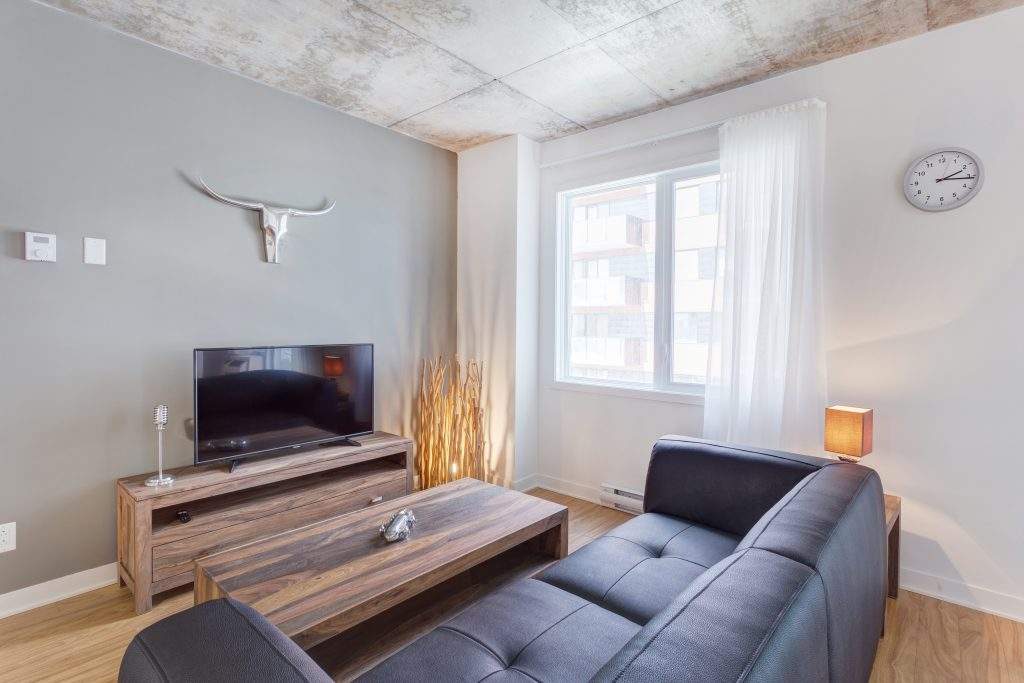 Living at L'Hexagone 2 means being in the heart of Montreal's trendiest neighborhood: Griffintown. The 22-story complex is a short walk from the Lachine Canal, an urban paradise for cyclists, runners, and hiking enthusiasts. All units feature modern furniture from Casa Suarez, a fully-equipped kitchen, and large windows to give you a gorgeous view of the city and the Canal. This beautiful complex also features exceptional amenities such as a swimming pool and outdoor terrace that will make you not ever want to leave.
---
4.  Milton Park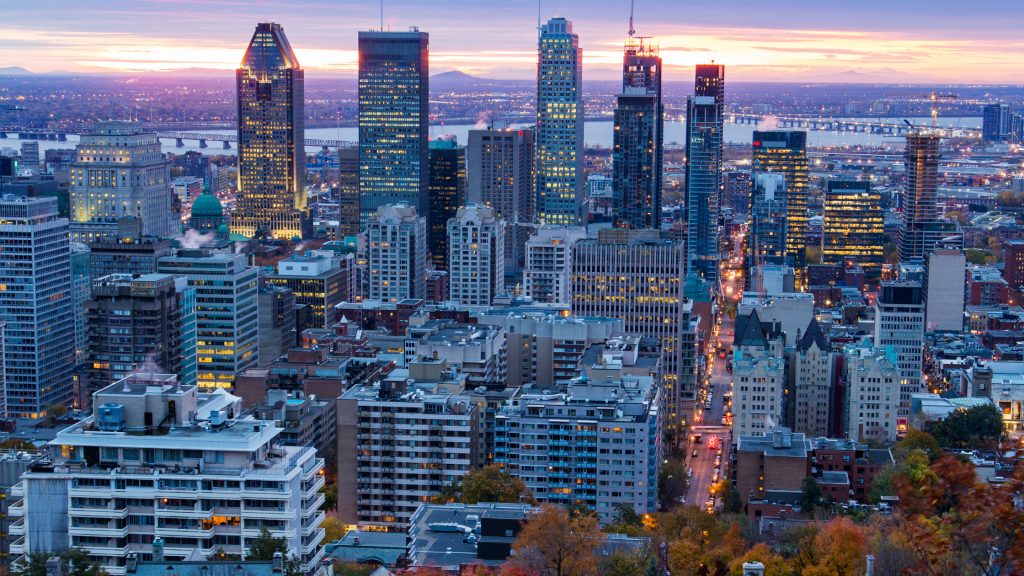 Milton Park is known for its cozy restaurants, artisan cafes and casual bars. It's one of the oldest and most characteristic neighbourhoods in Montreal. It's a popular residential area for McGill University students, as it is situated near the main campus. Montreal's notorious Mont Royal is walking distance away as well.
Neighbourhood highlights
Mont Royal
McGill University
Saint Catherine Street
Eaton's Centre
McCord Museum
Percival Molson Memorial Stadium
Cinéma du Parc
MAC Musée d'art contemporain de Montréal
Jeanne-Mance Park
Top Restaurants & Cafes
Schwartz's Deli
Lola Rosa Café
Tokyo Bar
Café Santropol
Juliette & Chocolat
Darbar
Shaker Cuisine & Mixologie
Le Majestique Montreal
Accommodation For You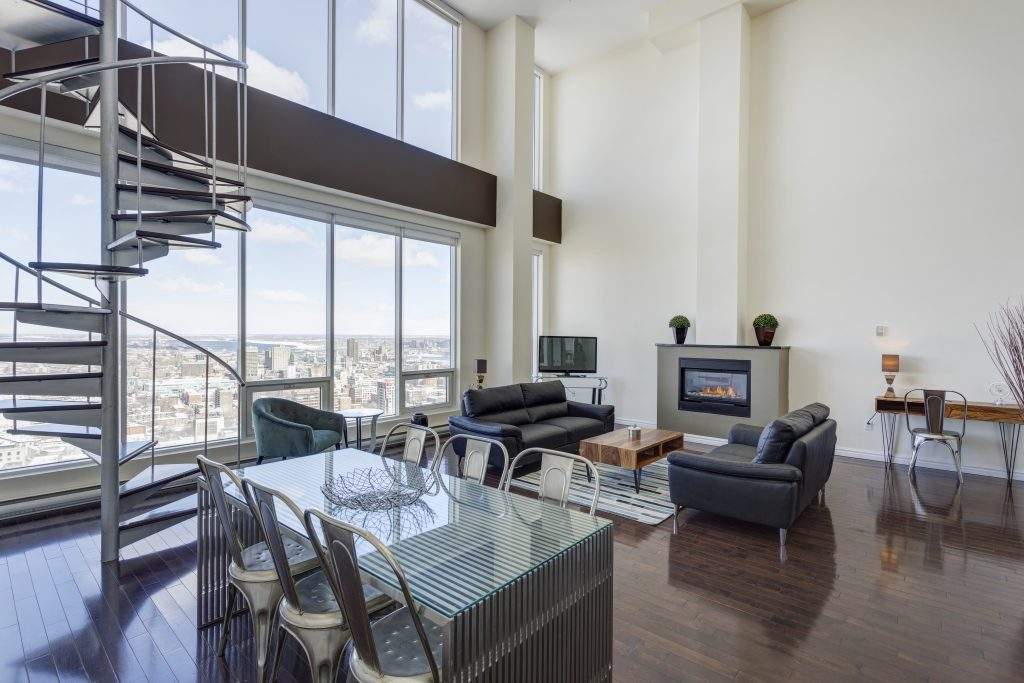 Boasting an incredible downtown location, the luxurious Le 400 Sherbrooke apartments offer a serene stay in the heart of the city. This modern building is ultra-convenient to subway lines, bus, train, and highways, while the layout of each apartment is perfectly suited to the corporate traveler's needs. Expansive furnished apartments benefit from beautiful interior design, large windows, and bright kitchens. Explore the city from your ideal location, just moments from some of Montreal's best shopping, restaurants, cafes, and nightlife.
---
5. Shaughnessy Village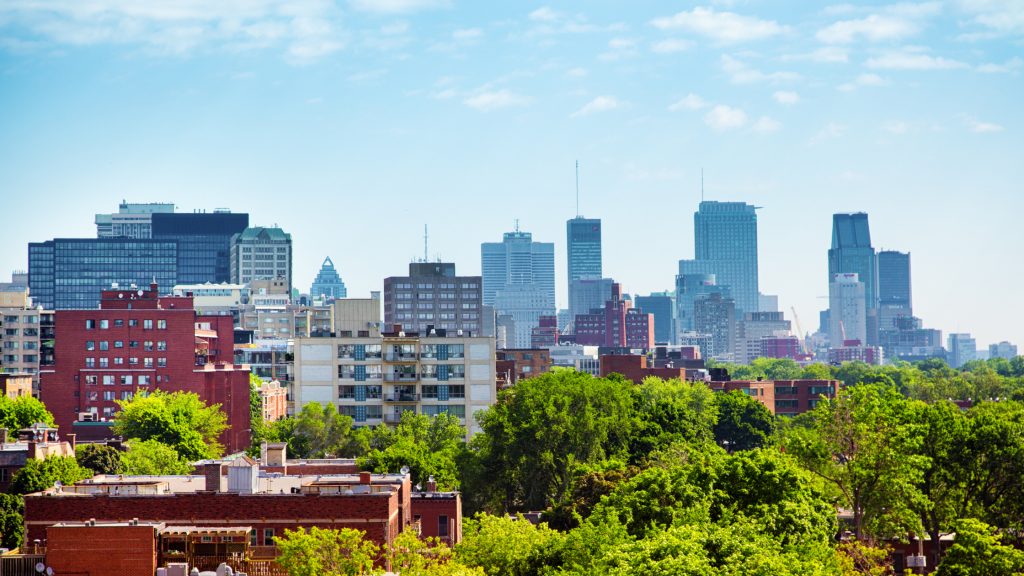 Shaughnessy Village, also known as the Concordia Ghetto is a lively district in Montreal. The neighbourhood is known for it's cluster of Asian restaurants, casual pubs, hip cafes and entertainment. It's also located next to the Montreal Forum complex which features a movie theatre, comedy club and bowling alley.
Neighbourhood highlights
Canadian Centre for Architecture.
Montreal Forum Complex
Atwater Mall
Concordia University
Herzing College
Top Restaurants & Cafes
Kazu
Seoul Chako
Picks
Sam Cha
Sammi & Soupe Dumpling
Accommodation For You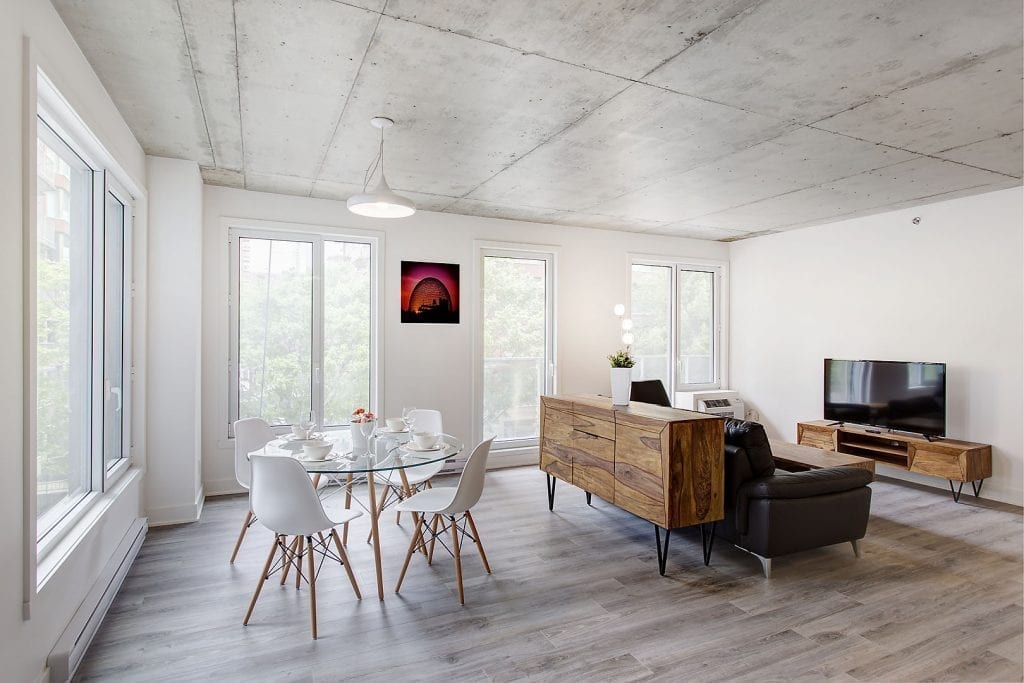 Le Shaughn apartments are as lavish and comfortable as they are practical and convenient for urban living. This beautiful complex also features exceptional amenities such as an indoor pool, a fitness centre, a spa area, and a rooftop lounge with breathtaking views of the city that can also be seen from your apartment. Le Shaughn's location is super convenient, being close to everything you will need including educational institutions, restaurants, shops, and much more. The community also provides access to public transportation with buses and metro stations in close proximity.
Many of our premium apartments are located in the downtown core, as well as Montreal's surrounding areas. From spacious penthouses to boutique studios, our units make the perfect home away from home. Each building is handpicked for space, atmosphere, and comfort. Enjoy a day at the rooftop pool or cook some dinner on the BBQ terrace. Looking for the ideal home in Montreal? Our team will gladly find the most suitable option for you. Stay at any of our Signature Collection apartments in Montreal and you are guaranteed to discover the warm European culture it has to offer.