Toronto is a city full of activities in the summer. Carnivals, fairs, nightlife, concerts, and events, make it a trendy city among tourists. Therefore, if you are considering visiting Toronto this summer, we recommend you the top apartment rentals In Toronto you don't want to miss this summer.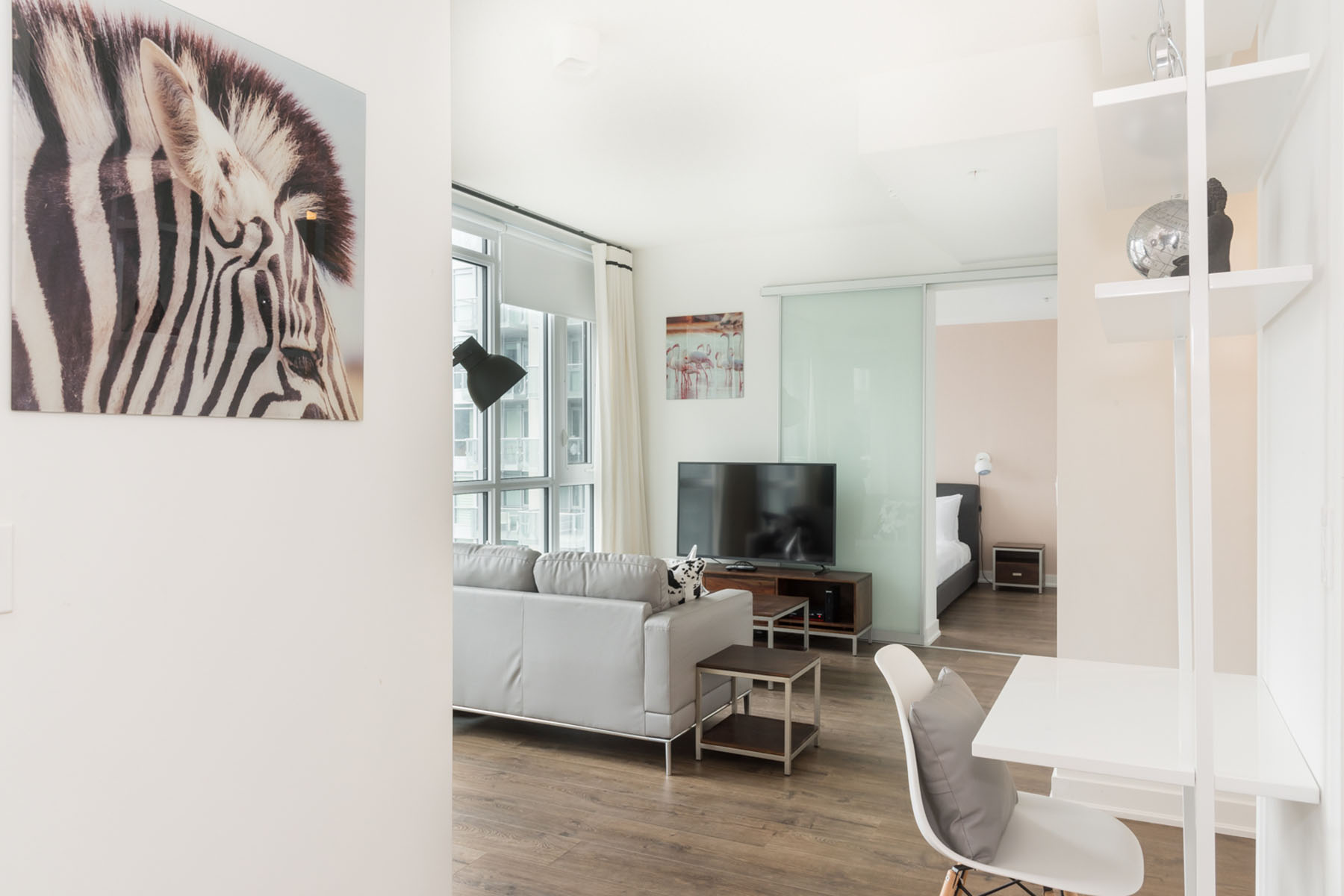 Studio on Richmond offers spaces with comfort and practicality. The building is located in Queen West. Queen West is one of Toronto's liveliest neighborhoods. The city's trendiest shops, cafes, bars, restaurants, and concert halls are here. Therefore, some of the neighborhood's highlights include notable art galleries, Trinity Bellwoods Park, and Graffiti Alley.
The building has large and comfortable rooms. The rooms are fully furnished and have views of the city. On the other hand, you will have luxury amenities such as a terrace, bbq area, jacuzzi, gym, sauna, and billiards, among others.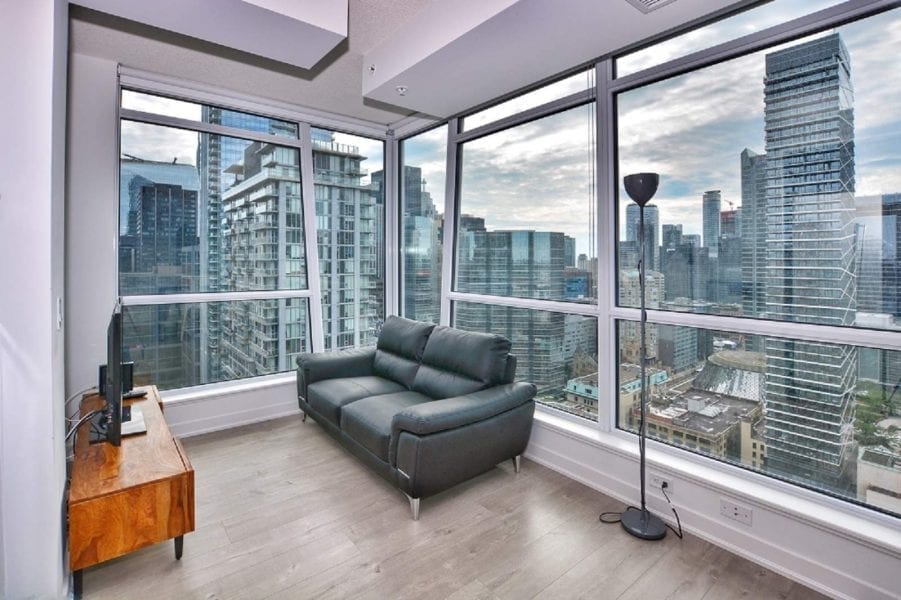 Studio 2 has everything you need for a luxurious stay. The apartments are open concept and have large windows that bring in lots of natural light. This apartment has many luxury amenities that will make your stay memorable. Among them are a multimedia room, a party room, a gym, a sauna, a whirlpool tub, and much more.
On the other hand, the building is in the downtown area, close to the nightlife and many stores. Here you will have everything you need to enjoy and live in Toronto at its best.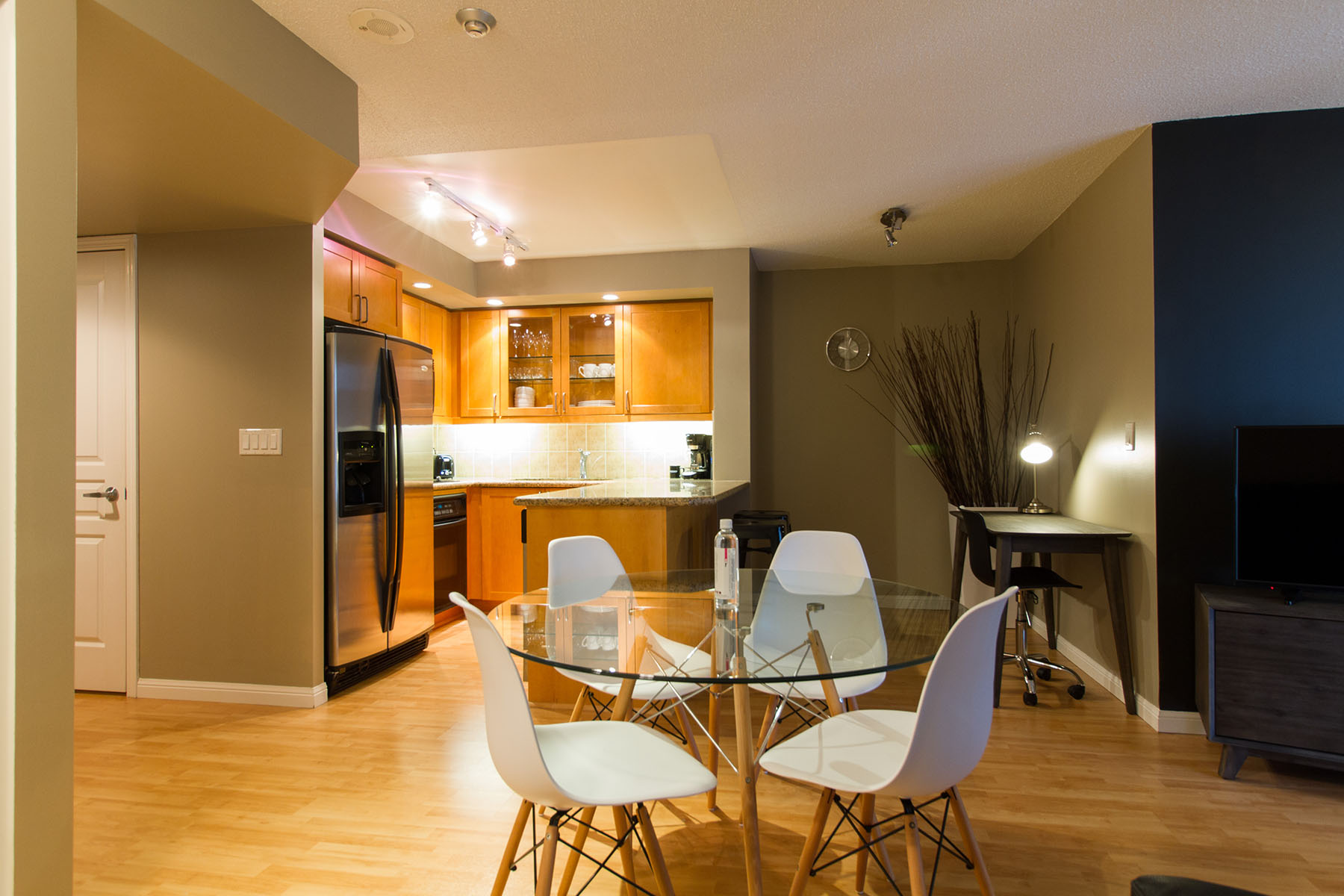 Enjoy the best of Toronto by staying at the University Plaza. The building is in the heart of the Financial District and is within walking distance of Toronto's best shopping and restaurants. It is also close to the Osgoode subway station, TTC streetcars, and buses. Inside the building, you will find an extensive list of amenities at your disposal. Among them are a gym, a barbecue area, terrace, movie lounge, and much more. Enjoy the comfort and luxury after a day of work in the wonderful city of Toronto.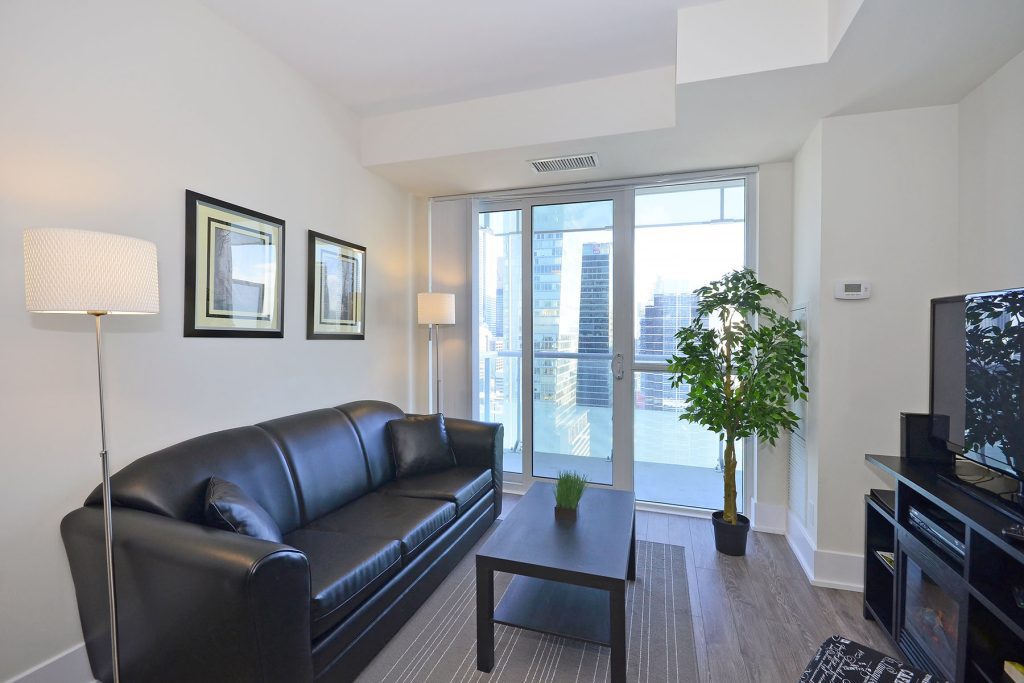 Experience modern living at 300 Front Street West. In these fully furnished apartments, you'll have everything you need to feel at home away from home. Enjoy a rooftop infinity pool, a fitness center, jacuzzi, outdoor pool, parking, sauna, terrace, and much more. In addition, the apartment is located in the Entertainment District which is full of activities and tourist attractions to visit. 300 Front is within walking distance of the Rogers Centre, Ripley's Aquarium, Metro Toronto, and the Convention Centre. Enjoy this apartment and all the adventures Toronto has to offer.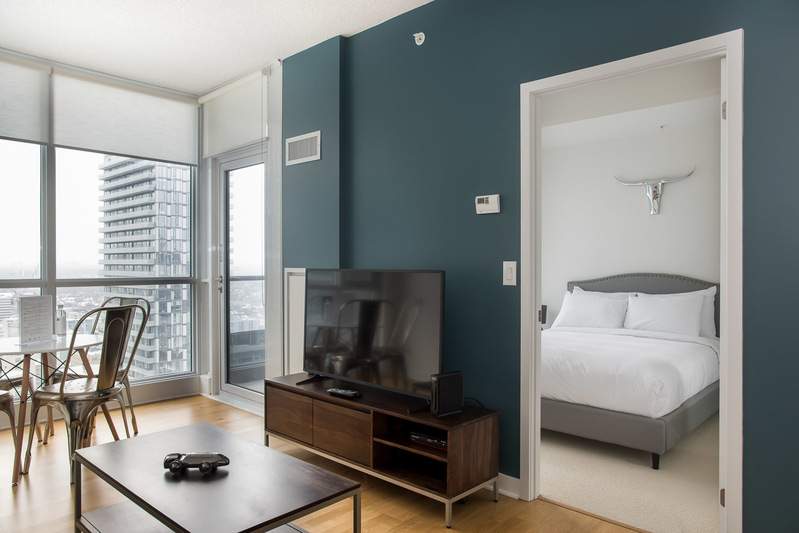 The Pinnacle has been designed for those seeking a modern, cosmopolitan lifestyle in the city of Toronto. All apartments are furnished by Casa Suarez and have an open-concept kitchen with incredible city views. Other features include hardwood floors, high ceilings, large windows, and a private balcony. The building also boasts an exciting list of amenities, including an indoor pool, hot tub, fitness center, and sun deck.
On the other hand, The Pinnacle has a prime location in Toronto. It is close to many tourist attractions and points of interest. For example, the CN Tower, Rogers Centre, Air Canada, Ripley's Aquarium, and the waterfront are within walking distance. In addition, there are many popular stores, restaurants, bars, and nightclubs in King West. This is a place not to be missed. Enjoy the best of Toronto by staying at The Pinnacle.
Enjoy our top apartment rentals In Toronto. Corporate Stays apartments offer you the luxury, comfort, and fun you deserve.
Contact us to make your reservation and start planning your visit to the city that never sleeps.