"Starlight, star bright, first star I see tonight: I wish I may, I wish I might, have this wish I wish tonight." Corporate Stays is here to help magic happen. Prepare your wishes because over thousands of shootings stars will take over the sky this week. The Perseid meteor shower is the ultimate summertime treat and it the perfect social distancing activity to enjoy this year. At its peak, the Perseid shower can produce up to 100 meteors an hour!
When and where to watch the Perseid meteor shower
The meteor shower runs from July 17 to Aug. 26, with the peak occurring this year from Monday to Wednesday, specifically on the night of Aug. 11–13 2020. According to NASA, If you're up to pulling an all-nighter, the best time to see meteors will be in the few hours before sunrise on Wednesday. In order to witness this natural phenomenon to its full potential, it's important to escape from light sources. For example find a good, dark-sky location, such as a park, camping site or a beach. There's no need for a telescope or binoculars – just your attention, a comfy blanket and a prime location. To see this magical show, look up and to the north. Those in southern latitudes can look toward the northeast to see more meteors.

How do meteor showers occur?
Meteor showers occur when small pieces of debris burn up in our atmosphere and produce streaks of light. You probably know them more as "shooting stars." Meteor showers come around when the Earth orbits around the sun and plows through debris that is left over from a passing comet or asteroid. They are named after the constellation from which the meteors seem to originate, called the radiant. In this case, the radiant is in the constellation Perseus, hence the name. In addition, Earth is passing through a stream left from comet 109P/Swift-Tuttle during the Perseid meteor shower.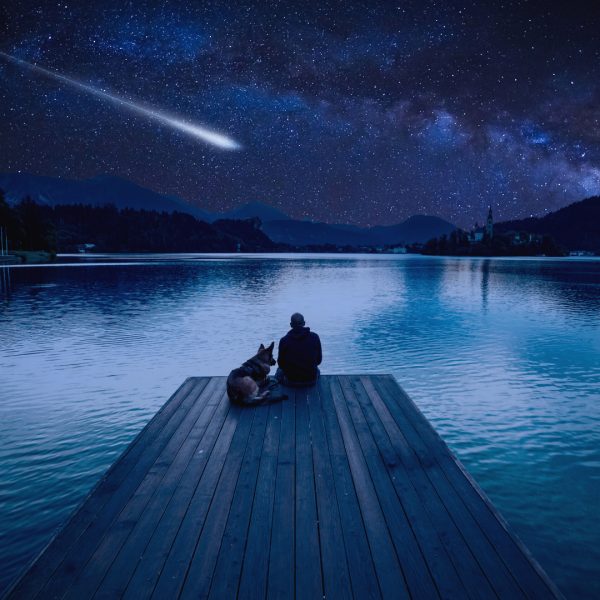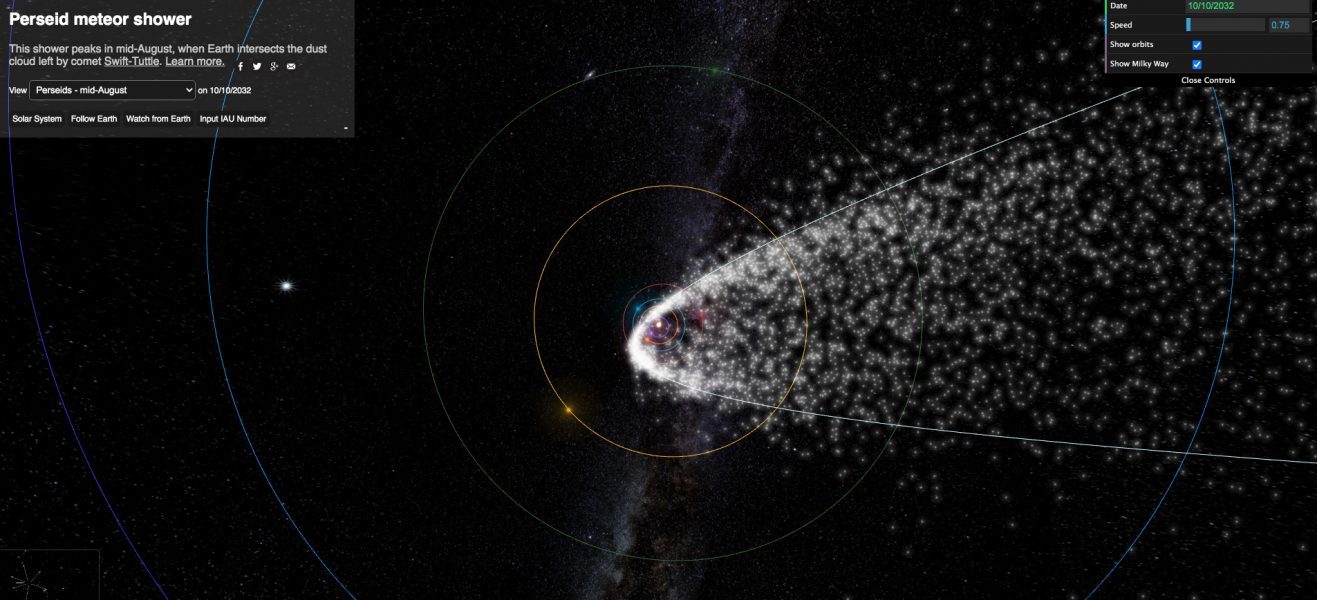 Regardless of your location, thousands of stars will light up the sky. Whether you're in Toronto or Vancouver, Halifax or Montreal – anywhere in the world this is the perfect summer time show.