Somerset Zhuankou Wuhan
Somerset Zhuankou Wuhan, Checheng Avenue, Caidian District, Wuhan, Hubei, China
Wuhan is a city with unique breakfast culture and sparkling nightlife where ​​the morning and night time are greatly valued. Walking and riding in the East Lake Greenway is such a relaxing experience to feel the beauty of spring when the cherry blossoms and the crayfish in market.  Wuhan University and Donghu Sakura Garden are also great places to enjoy the famous sakura 'pink sea' in Wuhan.
Somerset Zhuankou Wuhan has 243 comfortable and elegant apartments with both the views of the beautiful Houguan Lake and the city. From Studio to Three-Bedroom Deluxe, each apartment offers a fully-equipped kitchen, separate living space and a variety of modern equipment to provide our guests with a comfortable and harmonious living experience.
Building Facilities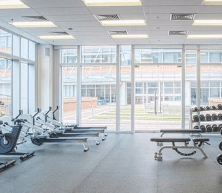 Fitness Centre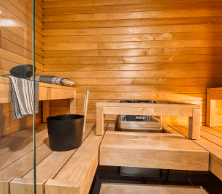 Sauna

Steam Room
Video
Anything else you'd like to know?
For a complete set of policies for this home, please get in touch with one of our sales representatives.