Hallmark Place
311 6th Avenue North, Saskatoon, SK, Canada
The tasteful Hallmark Place apartments are located on the West Bank of the South Saskatchewan River, just a few steps away from numerous restaurants, boutiques, parks and trails to satisfy both the city lover and outdoor adventurer in you. The subtle decorations and touches of color come together to give guests a serene and productive stay. This is further facilitated by the abundance of amenities, which accompany all basic suites, such as an en-suite washer, a dryer, and a dishwasher. The Hallmark Place apartments are ideal for the active corporate traveller, as the building's fitness center and squash courts provide you with ample opportunity to tend to your responsibilities while maintaining your usual routine.
Building Facilities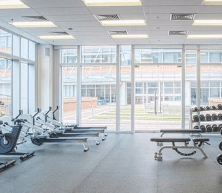 Fitness Centre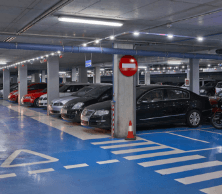 Parking
Video
Anything else you'd like to know?
For a complete set of policies for this home, please get in touch with one of our sales representatives.