The Monarc
11201 Cavendish Boulevard, Saint-Laurent, QC, Canada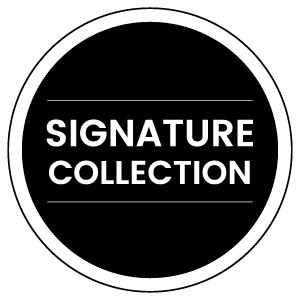 The Monarc is a brand new luxury 13th story building in situated Ville Saint Laurent. The property defiantly sits in a prime location, has fantastic amenities and spacious units that guarantee an unforgettable stay. Most importantly, it's a real community that is located in the centre of everything. The Monarc sits at the intersection of Thimens and Cavendish in Ville Saint Laurent. Therefore, several points of interest are right around the corner. For example, Montreal's major highways, a metro and train station, a hospital, public green spaces, shopping centres, restaurants and schools are in close proximity.
In addition, the amenities at The Monarc guarantee a quality life on a daily basis. Relax and unwind at the outdoor lounge, green roof or take a dip in the refreshing pool. Keep up with your healthy lifestyle by making use of the yoga studio and fitness centre. Furthermore, there are communal spaces like the business centre and co working space to focus on your tasks. And don't forget to take advantage of the entertainment areas, like the BBQ space, VIP lounge and multi-purpose room. Majority of the building's amenities are set to open by july 2021.
At The Monarc, there are a couple of types of furnished apartments available for rent. For instance there are 1 bedroom and 2 bedroom apartments. All units come fully furnished by our sister company Casa Suarez. Some of the 1 and 2 bedroom apartments include up to 2 bathrooms. On top of that, the apartments at The Monarc come with an equipped kitchen, along with brand new appliances. Without doubt, the apartment also has a lot of natural lighting. Therefore you are guaranteed a charming atmosphere.
Book Your Stay Today!
By choosing The Monarc, guests are assured to have the perfect home away from home. These new furnished apartments for rent in Ville Saint Laurent, Montreal's most popular suburb are truly the place to stay for a long term rental!
Starting From

$86

per

·

2 Guest

·

1 Bathrooms

·

1 Bedrooms

The 1 bedroom apartments at The Monarc have an open concept lay out. If required, some units have 1.5 bathrooms. Every apartment also features a private balcony. They vary in size, starting at 600 square feet.

Please note:

Rates may vary according to your dates and/or length of stay.

Starting From

$98

per

·

4 Guest

·

2 Bathrooms

·

2 Bedrooms

The 2 bedroom apartments at The Monarc are extremely spacious. They vary in size from 910 to 1145 square feet. Some units have 1 bathroom, while others have 2. The 2 bedroom apartments are suitable for both short and long term rentals.

Please note:

Rates may vary according to your dates and/or length of stay.
Building Facilities
Feature Checklist
What's included and what's not
24/7 Support
City View
Grocery Delivery
Hardwire Internet
Housekeeping Services
Kid Friendly
Nespresso Machine (upon request)
Non-Smoking
Parking
Private Balcony
Smart TV
Wheel Chair Accessible
WiFi
Apartment Features
Public Transit
Nearest Metro Station: Côte-Vertu
Nearest Train Station: Bois Franc
Nearest Bus Stop: Cavendish / Thimens
Driving to Downtown
35 minutes
Major Highways: 40,15,13
The neighborhood
Ville Saint Laurent
The Monarc is located in Ville Saint Laurent, which is a popular borough located North of Montreal. It is a family friendly neighbourhood, and a wonderful place to live and work. Many points of interests are located in the area. For example there are multiple grocery stores, green spaces, restaurants, shopping centres and schools near by. Two main points of interest in the area are Marcel-Laurin Park and the Saint Laurent Sports Complex. In addition, public transportation is well developed in Ville Saint Laurent.
Things to note
Check-in is at 4:00 pm Checkout is at 11:00 am
You may request early check-in and/or late check-out after your booking.
Our team will do our best to accommodate any requests based on availability.
Parking
On-site underground parking available at an additional cost
Free and paid street parking
Equipped Kitchen
All of our apartments come fully equipped with all kitchen essentials and appliances.
Kitchen essentials: tableware, glassware, cutlery, cookware, drop coffee machine.
*Nespresso Machine available for rent at an additional cost*
Appliances: microwave, fridge, dishwasher.
Building Accessibility
Wheelchair accessible
Elevators included
House Rules
No smoking ( this includes the balcony)
No parties
All guests and pets must be registered with Corporate Stays
Flexible Cancellations
We are flexible with cancellations and trip adjustments if necessary.
Please contact a team representative to discuss our cancellation policy in further detail.
Looking for things to do in Montreal?
Anything else you'd like to know?