Are you looking for a cozy place to stay on your trip this winter in Canada? Look no further than Corporate Stays' signature apartments! Our selection of furnished apartments all over Canada is the perfect way to enjoy the winter season in style and comfort. From fully-equipped kitchens spacious living areas, and luxurious furnishings, our winter comfort signature apartments offer all the amenities you need for a pleasant and cozy stay. Read on to learn more about what makes our winter comfort signature apartments unique!
What Renting a Signature Apartment Means
Are you looking to stay in the lap of luxury this winter? If so, Corporate Stays has you covered! Our signature apartments provide a truly luxurious winter stay that makes you feel at home. Our signature apartments come fully furnished, meaning you don't have to worry about bringing furniture with you – it's all available of the highest quality from Casa Suarez! You'll also enjoy high-speed WiFi and other luxury amenities, such as grocery delivery right to your door. No need to brave the cold weather – stay inside and relax in the comfort of one of our signature apartments.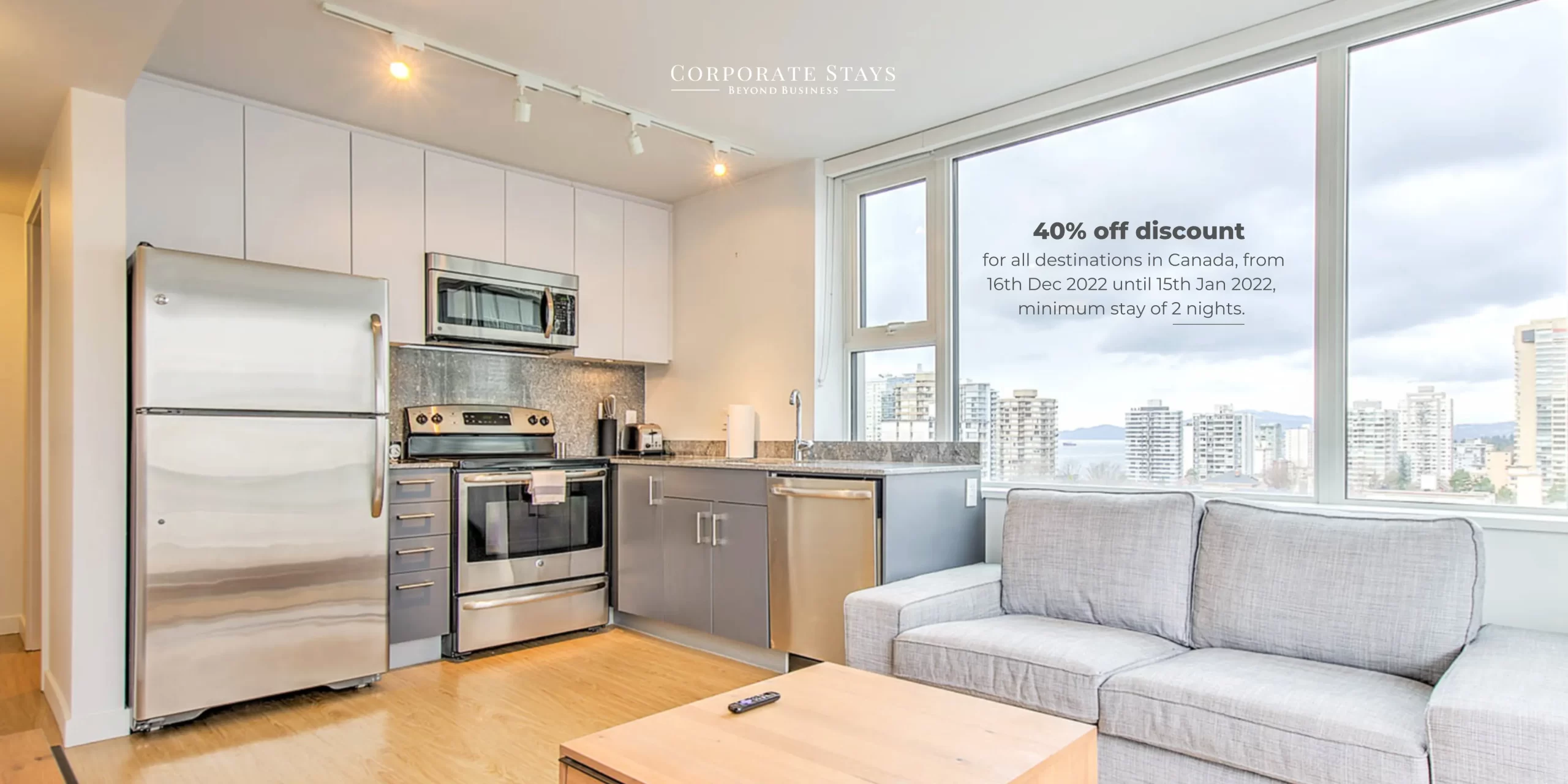 The Perfect Location
Finding the perfect location to stay in can be difficult, especially during winter. With Corporate Stays' signature apartments, you can trust that you are getting a top-notch experience with no surprises. Our signature apartments feature beautiful views as their locations are all hand-picked in the best parts of each province and close to downtown areas. Whether it is museums, theatres, shopping, dining, or outdoor activities, you can find it near your signature apartment. It ensures that you are always in action and have plenty of amenities nearby.
Additionally, when you rent a signature apartment with Corporate Stays, you can rest assured that you receive a quality apartment building to the highest standards. As such, you can expect cleanliness and safety throughout your stay. Moreover, since these buildings are central, you may find yourself close to public transportation or other convenient methods of travel. No matter where you end up, you can be sure that you are receiving an outstanding value for your price. If you want the perfect combo of maximum comfort and luxury, visit our website, where you can book or contact us, and we will handle the rest! Follow us on Instagram to stay tuned for all our signature apartments.