We offer our customers luxury apartments, accommodating them with comfort and a relaxing trip. We deliver this through our apartments, prime locations, and features. These features include fully furnished apartments as well as:
Fitness centers

BBQ Areas 

Jacuzzi 

Parking 

Outdoor pools 

Sauna

Steam room

Rooftops seating areas

Yoga classes 

Movie Rooms
We invite you to read about our signature apartments in Montreal, as we have a 30% discount on these three unique apartments.
Le Shaughn Apartments
Our Montreal apartments are as opulent, cozy, and practical for city living. This stunning building is home to first-rate amenities like an indoor pool, a fitness center, and a sauna. Additionally, the rooftop lounge offers spectacular city views. Le Shaughn's location is excellent because it's close to everything you need, including dining and retail establishments.
The neighborhood also provides access to public transportation, with nearby bus stops and metro stations. Le Shaughn offers studio, one-bedroom, and two-bedroom apartments for both long- and short-term leases. The apartments also have a kitchen, a smart TV, and high-speed internet to meet your daily needs.
Every visitor to a Montreal residence receives free access to yoga sessions. We want your stay to be as delightful as it possibly can be. When you come to town for either business or pleasure, take full advantage of this fantastic deal.
The layout of the studios is thoroughly thought out, with three distinct living spaces. The Shaughn studio has enough room for two guests and a single traveler. Both long and short-term rentals are possible.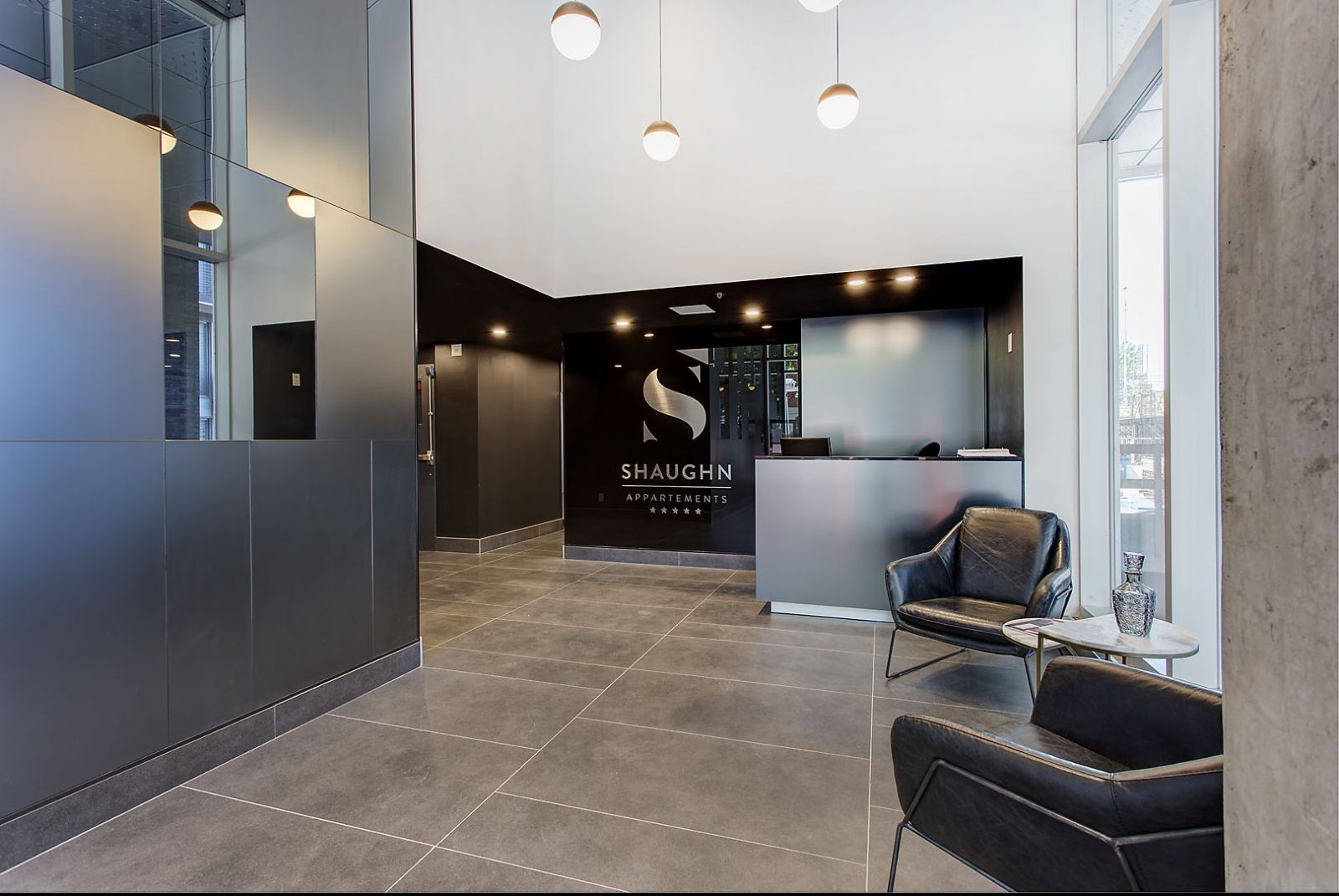 Le James Apartments
It is in Laval's Chomedey neighborhood. one of Montreal's significant enclaves. The building was designed to give you a distinctive experience toward the luxurious living that suits you. You'll discover this area to be welcoming, elegant, and creative. It is in a prime location near the major road networks, giving it convenient access to the area's essential services. Eateries, grocery stores, and public transportation are just a few steps away. Additionally, because it is close to Dowker Island Bay and the Musée pour Enfants, it is in a prime location for tourists.
Almost everything serves the purpose of making your home feel like a home. Furthermore, Le James offers a variety of facilities. It draws inspiration from the shared roof patio, gym, and seasonal pool. In addition, the windows in each unit make the interiors light and airy. There is no example specific to the panoramic view. Modern technology has been installed in the structure to make a simple connection with the rest of the world. It extends a cordial welcome to all visitors.
Le James offers lovely, well-lit one- and two-bedroom apartments. Casa Suarez, our sister firm, has fully furnished all the flats. You will also benefit from amenities like high-speed Wi-Fi, a fully equipped kitchen, air conditioning, and heating.
Hardwood floors are present in every Le James unit. The units additionally provide all required appliances. Examples include the fridge, stove, microwave, in-suite laundry, and fresh linens and towels. On request, indoor parking is also available.
You will undoubtedly enjoy your spare time at Le James. Corporate Stays will provide customized support services to you right away to satisfy your company's demands. Emergency maintenance is accessible around-the-clock for the occupants' protection.
Le James's one-bedroom apartments range from 605 to 947 square feet. It works best for both extended and transient stays. It has room for up to two guests. A queen bed is in the bedroom for extra comfort and space.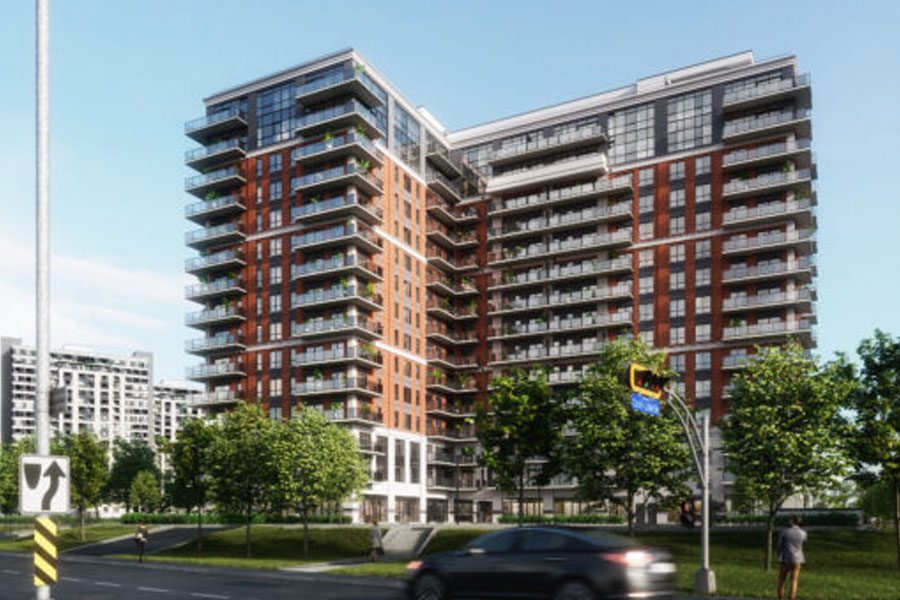 Le Livmore Apartments
In the vibrant downtown area of Montreal, these apartments offer a stylish, contemporary setting. You'll feel at ease as soon as you enter. Your apartment, which is in a modern metropolis, provides everything you require for a comfortable stay and an exhilarating urban lifestyle. Discover the most exquisite facets of Montreal's artistic and distinctive culture.
You can take advantage of Montreal's top-notch dining, shopping, nightlife, and art scenes just a few feet away. Visit the neighboring Place-des-Arts and Place-d'Armes, or if you're looking for excitement, hike up Mount Royal, the city's urban mountain. with two nearby metro systems:
You may explore all of this from the convenience of your home via the Rail and STM. All of these things and much more are nearby this beautiful home. This establishment provides amenities like:
Swimming pool 

gym.

Dog park

spa
outdoor terrace with BBQ area and communal seating
An attractive amenity that increases productivity is a co-working space. There are both individual and group workspaces with seating available. Every visitor to a Montreal residence receives free access to yoga sessions. When you come to town for either business or pleasure, take full advantage of this fantastic deal. We want your stay to be as delightful as it possibly can be.
You will have the best theatrical experience at Le Livmore. Enjoy your favorite movies and music while relaxing in comfortable recliners and a surround sound speaker system. Additionally, Le Livmore has a fireplace lounge where you may unwind while enjoying your favorite beverages.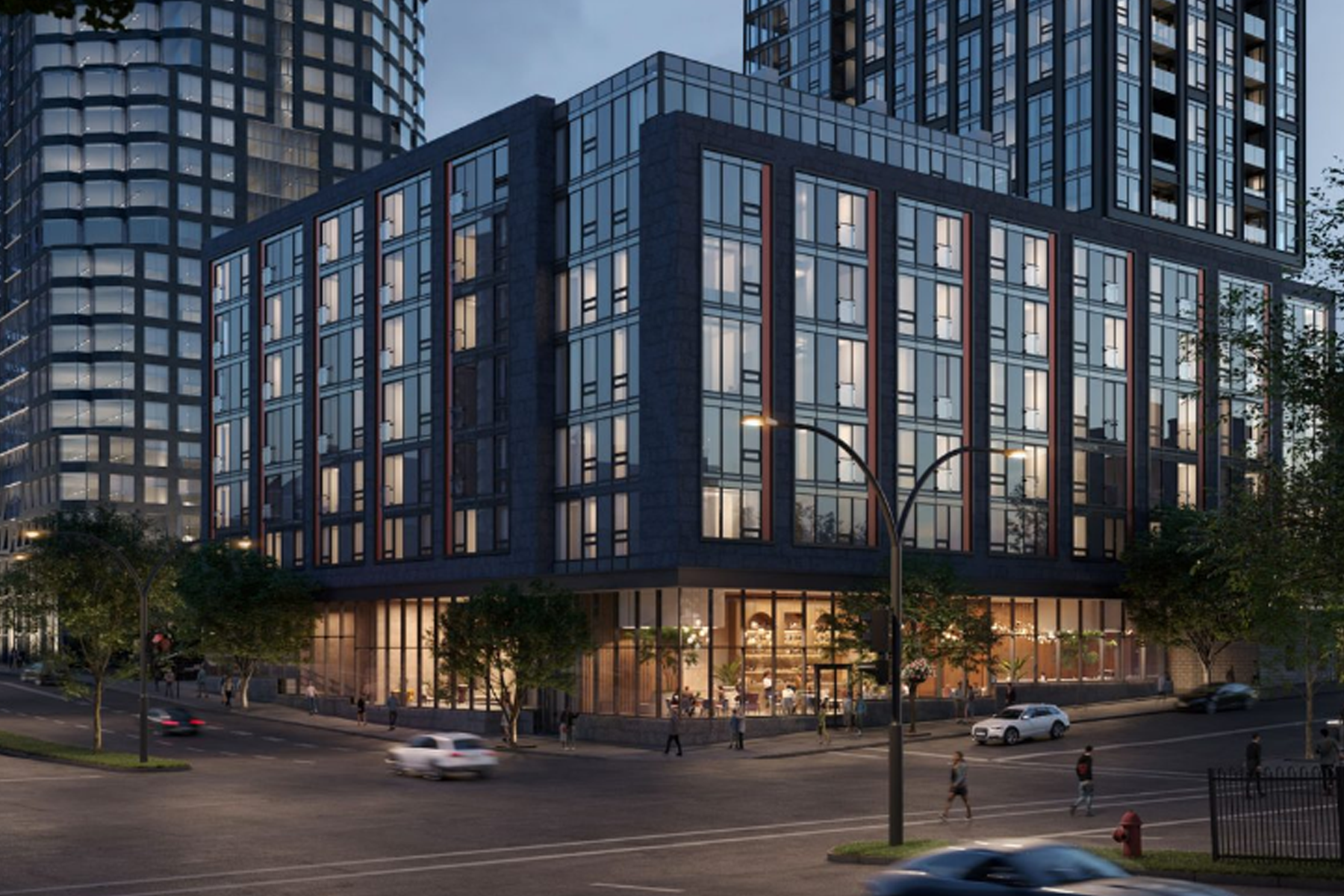 And to make your stay even more fun and filled with excitement, we also offer rental cars at our website, Corporate cars, where you can explore all of our luxury and economy rental cars and choose the best option that fits your style.