How To Rent Apartment In Montreal And Get Free Yoga Classes
For some of us who are more than ready to go back to work, a long-term lease doesn't provide the promised rewards. Instead, we find ourselves in a financial bind. Fortunately, there is an alternative: our apartment rentals in Montreal offer excellent deals on property and they are easy to get. There are several reasons why you should rent an apartment in Montreal one of them is to get free yoga classes keep reading for more.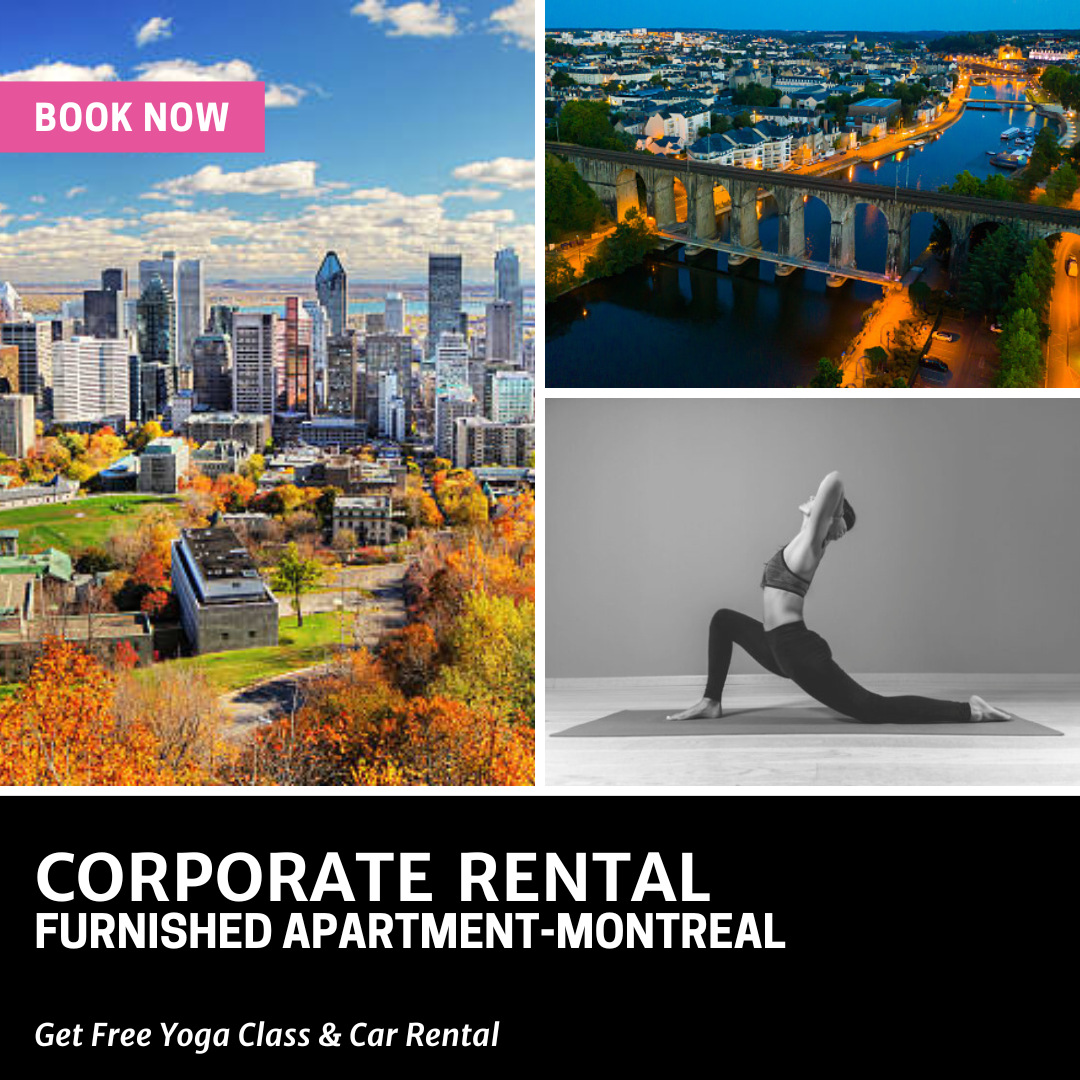 How To Rent Apartment In Montreal And Get Free Yoga Classes
It's as easy as a click away. First, go to our website corporatestays.com then choose from the many options of rentals in Montreal that we have but make sure it's one of our signature collections so you can get all the offers we will tell you about just now.
Why Rent an Apartment in Montreal?
We are excited to announce that Corporatestays is now offering free access to our coworking space and Yoga classes for all our tenants in Montreal. This is an excellent opportunity for entrepreneurs to get some work done in a relaxed and productive environment to stay healthy and fit. We hope you take advantage of this offer and join us for some yoga and coworking today! All you have to do is fill up this form to let us know you are interested, and we will do the rest!
Get Free Car Rental
Car rental is one of the essential parts of your business trip, and it's still a solid option for those who want to explore the world. That's why we would like to offer you 2days of free car rental for each month of stay in one of our signature collection apartments in Montreal.
This offer is valid for a limeted time and subject to availability take advantage of the offer and book now.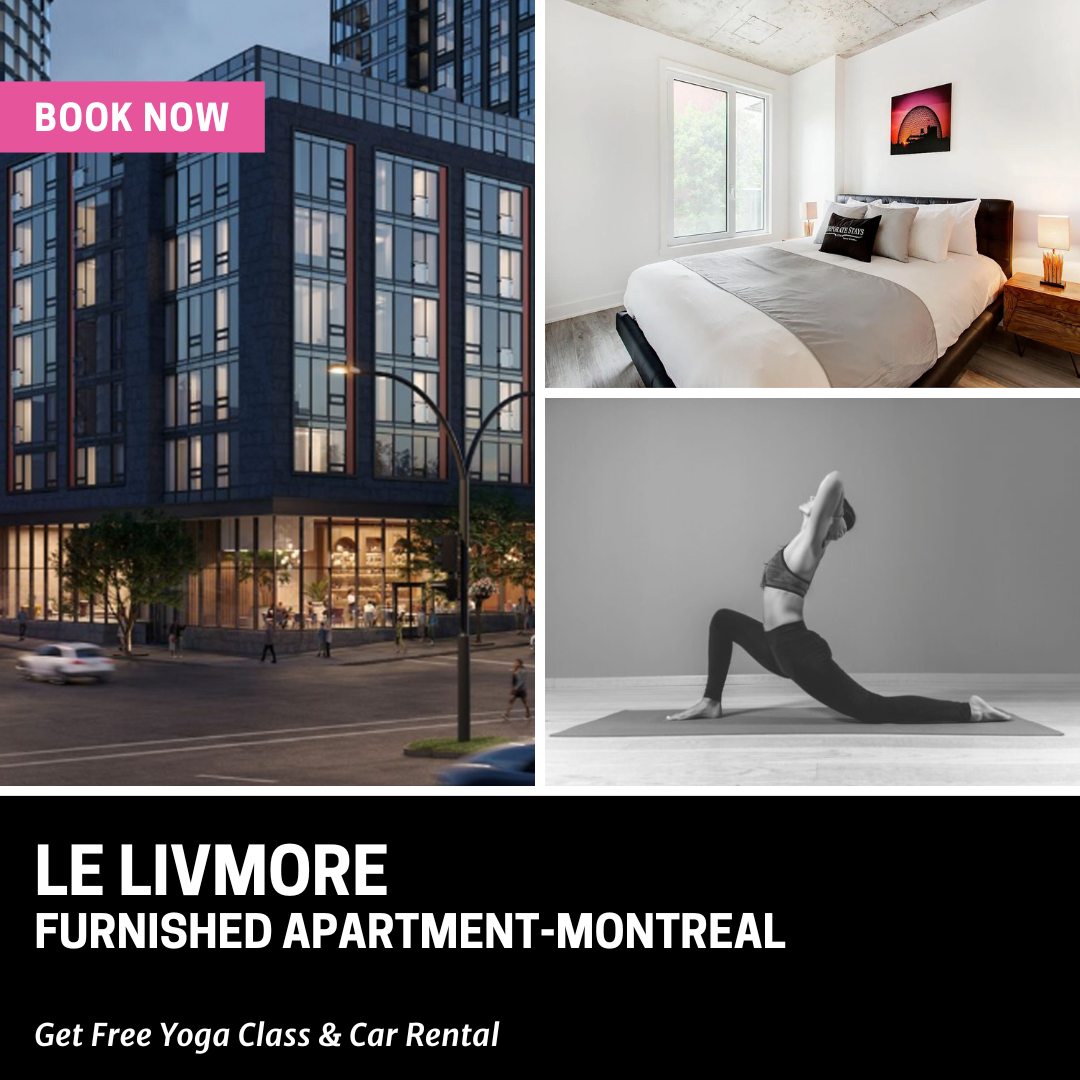 what are your options?
It's a chic, modern space in Montreal's dynamic downtown core. From the moment you step inside you'll definitely feel at home. Not only it's located in a contemporary metropolitan city, your apartment has everything you need for a comfortable stay and an exciting urban lifestyle
This property offers services including:
Swimming pool
Gym
Outdoor terrace with BBQ lounge and social seating.
Dog park and spa … and much more
It's a luxurious rental condo complex located in Laval, north of Montreal. It offers a wide range of high-end services and large, welcoming common areas. Currently, there are one and 2-bedroom units available in the building for both long and short-term rentals.
It's located in the Chomedey area of ​​Laval. One of the largest suburbs of Montreal. The building is developed and designed to provide a unique experience towards the luxury lifestyle that suits you and your family. Not only that, but also you will find this place friendly, refined, and innovative. It is situated in an ideal location close to the main road networks and with easy access to the essential services in the area like restaurants, grocery shops, and public transport, which are just a few steps away.
Follow us on instagram for more offers!