Among so many fabulous destinations around the world, choosing where to move is a challenge, isn't it? Well, we can surely tell you that living in Vancouver is a more than promising future in different ways. In today's blog, we will tell you everything you need to know about living in Vancouver, one of the most charming cities by the far, in North of America.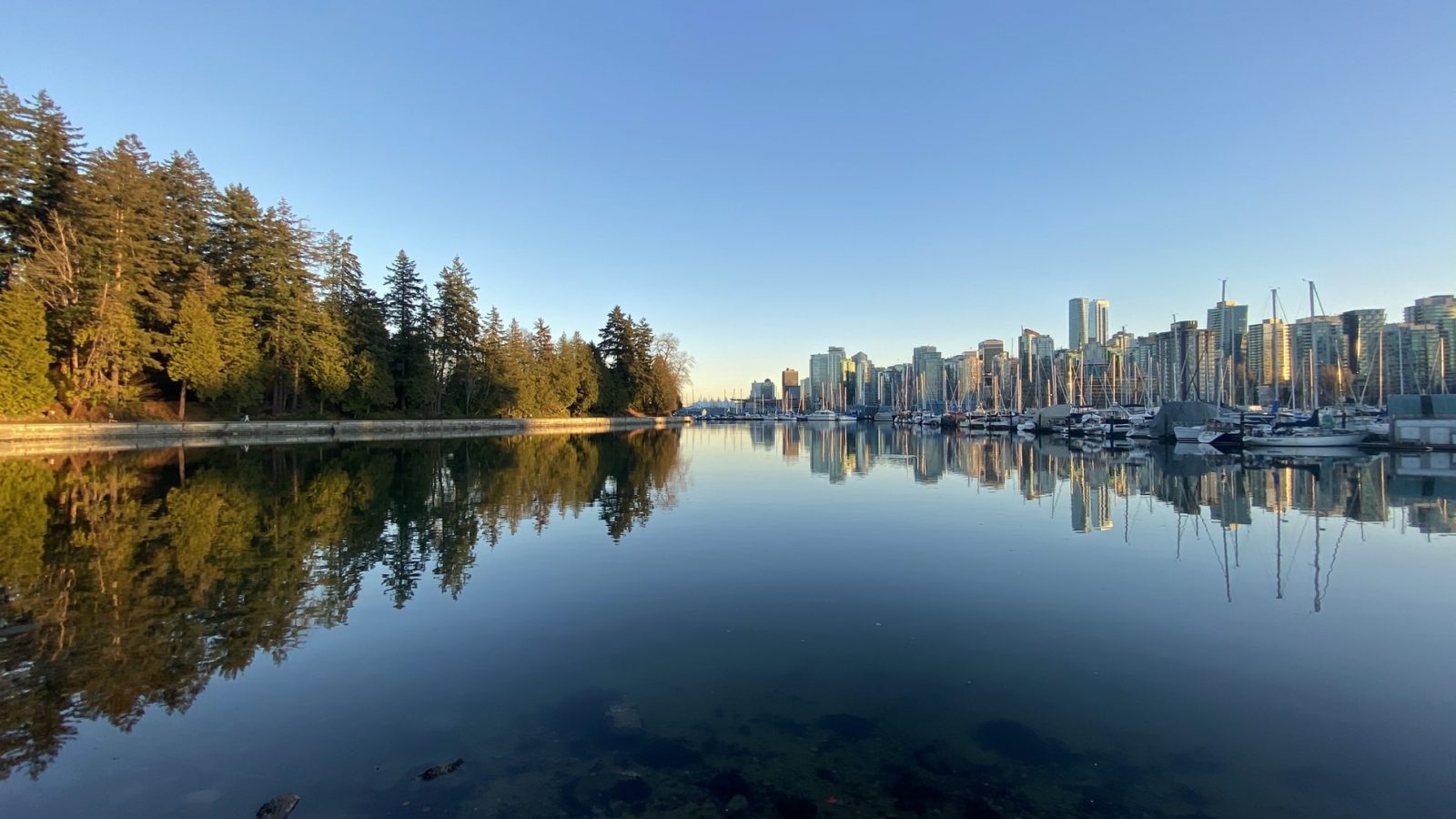 Warm climate 
The weather in Vancouver is divided into 4 seasons, as the rest of Canada. Winter, Spring, Summer, and Fall. The spring season runs from February to April and the temperatures usually range between 10° and 18°C (50° and 64°F). April is the most wonderful month to you see the wonderful cherry blossoms, so note that in your calendar. Summer in Vancouver is usually not too hot. It begins in June and runs to September, with temperatures between 18°C and 26°C. Summer is the best time to enjoy outdoor activities because Vancouver is known for its lakes, rugged mountains and overall natural beauty. In addition, there are many festivals during the summer and sunny beaches to make the most of the weather! Take advantage of the longer days and go out and enjoy the city.
Fall runs from September to December. On average, the temperature can range between 11° and 14°C (52° and 59°F). With a good light coat, you'll have your day set for visiting the cultural centres or meeting up with friends after school or work. Enjoy the view that the city acquires with those classic orange tones of autumn. Finally, winter starts at the end of December until March. Temperatures can hover between 6 and 9°C. Stay cool in the Canadian snow! Vancouver's snowfall is some of the mildest in Canada, yet it still allows for fun winter sports. One of Canada's most popular ski resorts Whistler Blackcomb, is about an hour and a half drive away from Vancouver. Overall, living in Vancouver means living in a warm climate. But the rule of thumb in this Canadian west coast city is know to all.  Always bring your umbrella because Vancouver is known for its witty rains.

How much does it cost to rent an apartment in Vancouver?
Although Vancouver is one of the most expensive cities to live in Canada, its quality of life is one of the best. And well, this is understandable given that we are talking about one of the most livable metropolises in the world. Don't panic! If you really want to live in Vancouver, it's possible. Let's start the topic by clarifying that the monthly budget for living in Vancouver depends on your lifestyle. Depending on the area you live in, the size of the apartment, and whether you will be living alone or with some roommates, the cost may vary. Nonetheless, there are options for to suit every budget:
Full studio apartments
Shared apartments
One room rentals
Student residences
Home-stays 
Prices, of course, vary according to apartment size and location. Quoting does not have to be a difficult matter, Corporate Stays is happy to help you with that. Whether you're looking for a studio, one bedroom or 2 bedroom apartment, we have a variety of executive suites to choose from to accommodate your needs.
Furnished apartments
If you are planning to stay for a longer period of time for work or leisure in Vancouver, Corporate Stays can offer you a range of furnished apartments in exclusive areas which are strategically located to make you feel at home and enjoy your stay to the fullest. In addition, Corporate Stays Signature Collection buildings have various luxury amenities. Get in touch with one of our advisors or visit Corporate Stays website to know all the variants such as prices, unit types, amenities of the building, locations, and much more.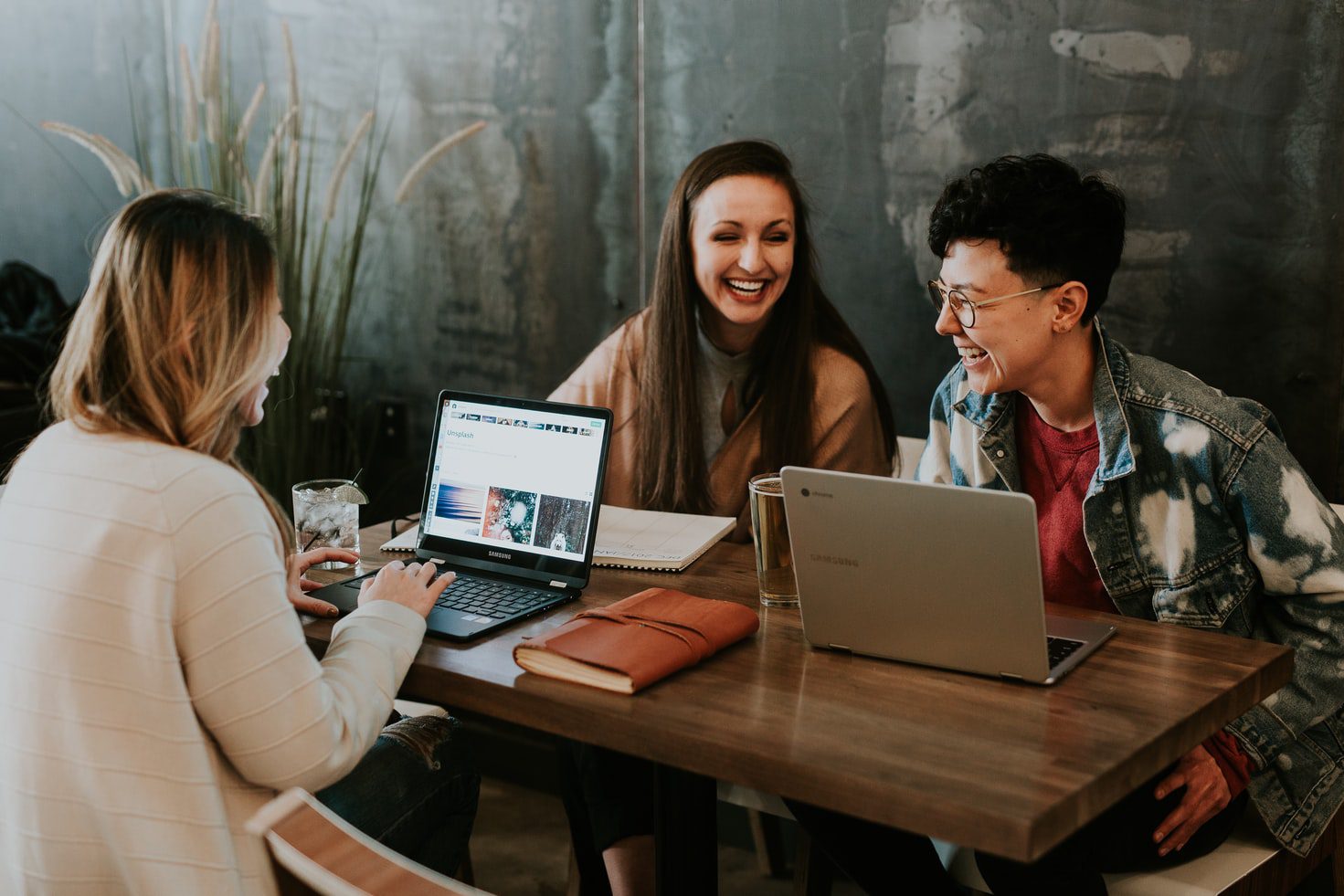 Working in Vancouver
Vancouver is the most important business centre on the West Coast and one of the best places to work in Canada. Therefore, the job market is dynamic and there are opportunities for everyone in different sectors.The requirements for working in Vancouver are not the same for everyone, but here are some of them for people coming from abroad.
Be of legal age.
To work in Vancouver and in general throughout Canada, you must be 18 years of age.
Have a visa with permission to work.
One of the essential requirements to work in Canada is to have a work permit. If you come as a student, this can be included in your Student Visa or in your Working Holiday Visa.
To apply for these visas, you must present to the embassy:
– Valid passport
– Proof of economic solvency
– Medical exams
– Certificate of criminal record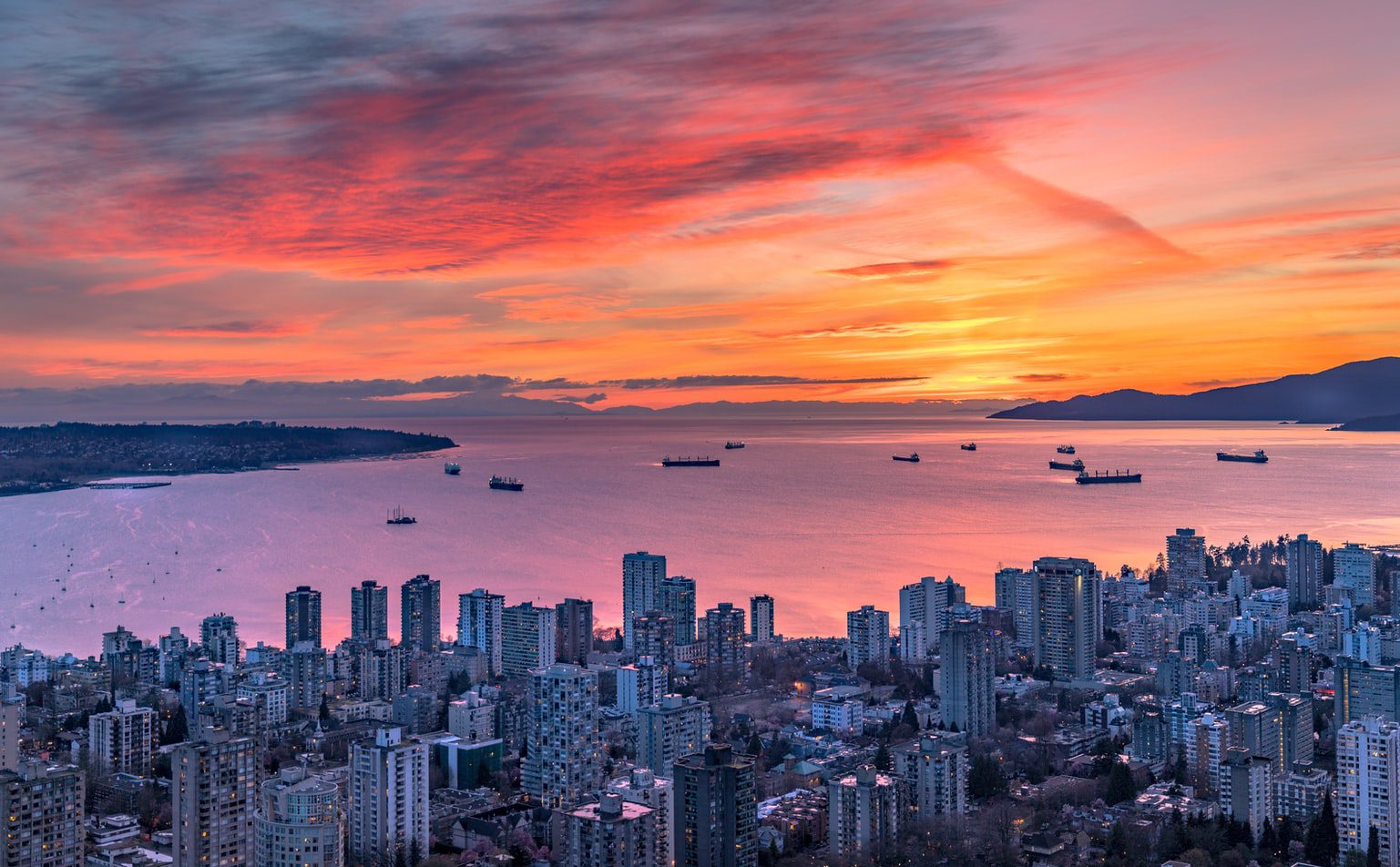 Best places to live in Vancouver
Depending on your daily activities, the location of your work, or the accessibility of transportation and supermarkets, you can choose where to live. Here is a list of people's favourite areas to look for housing in Vancouver.
1. Downtown
Downtown Vancouver is well known for its nightlife scene on neon-lit Granville Street. During the day, it's a busy shopping hub filled with with luxury boutiques and high-end department stores. Multiple food trucks and casual eateries surround the neighbourhood, so you'll guaranteed to find a good bite. On top of that the cruise liners depart from Canada Place, a terminal designed to look like a ship. The Tate, The Hudson and Telus Garden are three wonderful buildings from Corporate Stays Signature Collection that are located in Downtown Vancouver.
2. Commercial Drive
Also known as The Drive, this neighborhood is culturally rich and authentic. It is an exciting shopping, dining and nightlife district. The neighborhood is bisected by Commercial Drive, where all the commerce comes together offering unlimited leisure and entertainment.
3. West End
The West End is a residential area on Vancouver island. There are a vast array of bars in Davie Village, shops on Robson Street, and several delicious eateries. It's walking distance away from the notorious Stanley Park, which is full of walking trails along the Seawall waterfront path. The neighbourhood also has plenty of public art such as modern sculptures and native art. If you're interested in living in the West End in Vancouver, The Lauren or The Zephyr are great choices for accommodation.
4. Burnaby
Burnaby is a pleasant and vibrant neighbourhood to live in. This suburban area is conveniently located 1 hour and a half from Vancouver by car. Over 25% of the land has designated parks and open spaces.  In addition, there are several recreational facilities, commercial centres and other points of interests in Burnaby. For example, The Amazing Brentwood Mall, Deer Park Lake and other waterfront recreational areas are just a short distance away.  If you're interested in living in Burnaby, The Hazel and Brentwood One are fabulous options for your next stay.
5. Kitsilano
Located along the south shore of English Bay is Kitsilano, a mostly residential neighbourhood with some fairly vibrant and active commercial centers. Once the hippie center of Vancouver, today you'll find the Museum of Vancouver and numerous art, cultural, historical, and literary festivals.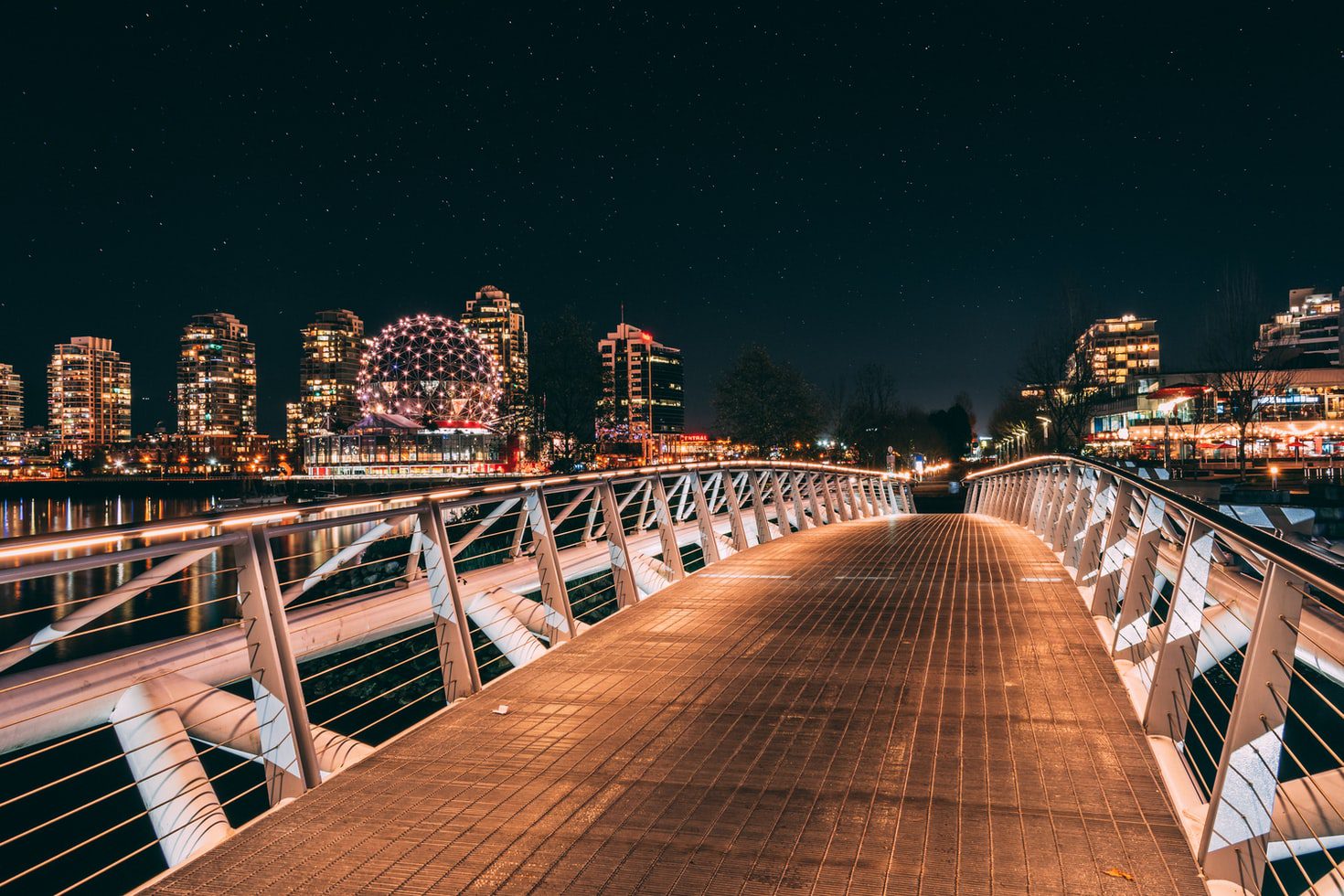 Fall in love with your new city
Discover Vancouver to the fullest with our Corporate Stays Vancouver City Guide. Canada's west coast gem is full of activities, business, gastronomy, culture, diversity, and multiculturalism along with unforgettable experiences that will make you fall in love with this wonderful city. At Corporate Stays, we will take your experience to another level and give you all the information you need to make the most of your trip.
Contact us to make an inquiry about your furnished apartment in Vancouver today.