Toronto is one of the most iconic cities in Canada. It is known for its many attractions, multicultural vibes and countless opportunities that the city has to offer. Ontario's capital offers many exciting stories to share and you can find something interesting in every corner.  Are you ready to discover everything you need to know about living In Toronto? Corporate Stays is ready to guide you in the best way!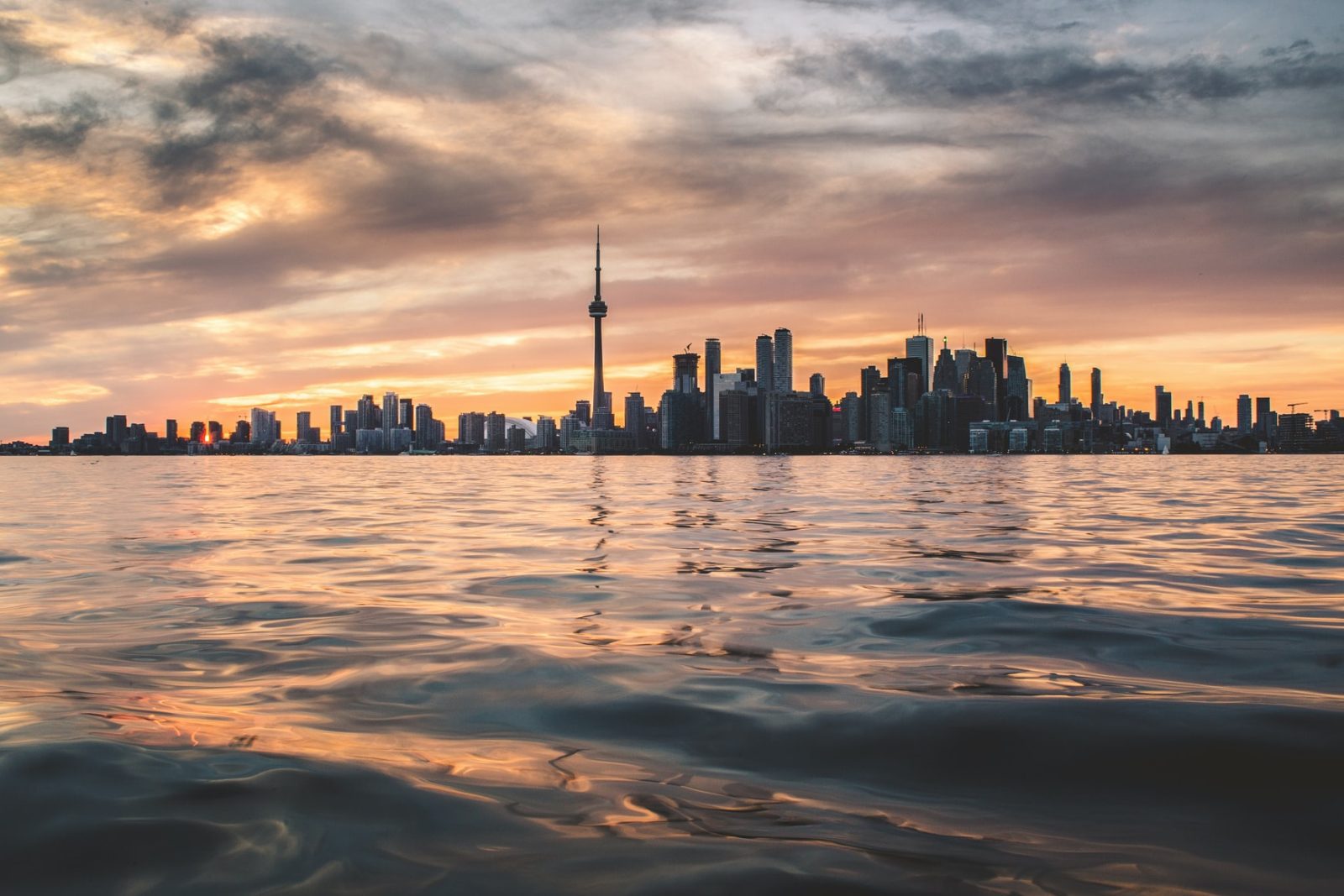 Let's Start by Talking About the Pros and Cons of This City
Living in one of Canada's most dynamic cities has its perks . First of all, the atmosphere in Toronto is very friendly. Its inhabitants are respectful and very open-minded. As for the pace of life, Toronto is an energetic city with a very efficient public transportation system. This is one of the safest cities in the world, and its multiculturalism is highly respected and valued. With its robust economy, Toronto has an attractive job market for all sectors. As a consequence, salaries and quality of life are among the highest in Canada.
Let's now examine the other side of the coin. Since Toronto is a big city, rush hour traffic is heavy, and its pace of living is fast. Moreover, the weather is cold, as in most cities in Canada, and the winter is long and snowy. On the economic front, although its minimum wage is high, renting an apartment is quite expensive and this may make things more challenging for students and single dwellers.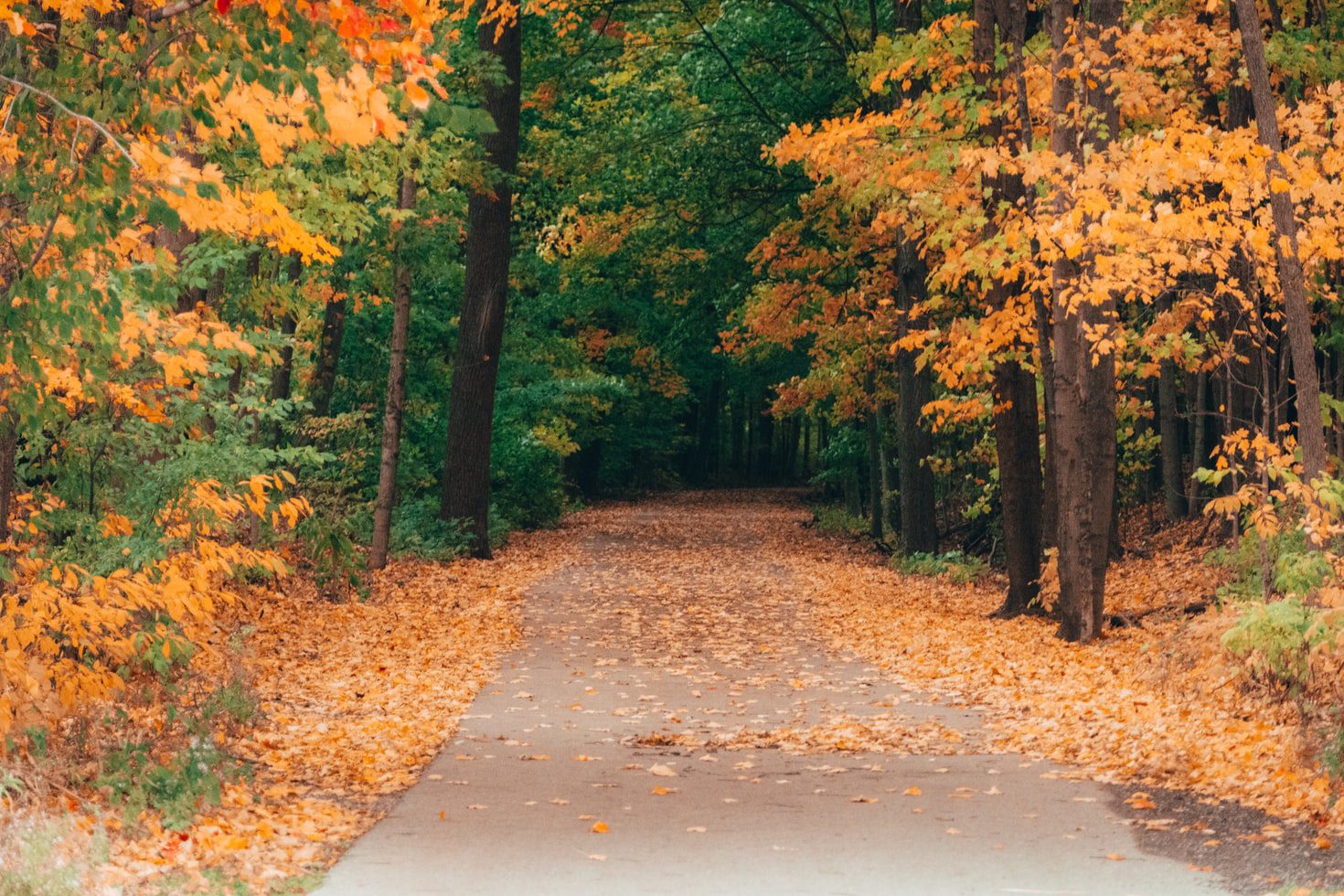 How Is the Weather in Toronto?
Though Toronto can have a cold winter, its climate is milder than that of other Canadian cities. The other seasons are also pleasant. Therefore, it is the perfect place for those who aren't afraid of the cold and who look forward to the changing seasons. Among Toronto's four distinct seasons are:
Autumn
Autumn in Toronto is definitely a sight to behold. As the trees lose their leaves, the city's ground takes on shades of orange, yellow, red, and brown. During this season, which runs from September to November, the average temperature is 15°C.
Winter
In December, the temperature rarely goes above 0°C, but this also presents an opportunity to do some new activities. You can take advantage of the Canadian winter lifestyle. Skate on the ice, skydive, do amazing hikes in the winter, explore nature, and ride a snowmobile. On the other hand, Toronto has a subway system that will keep you warm. The system is located downtown and is very efficient, so you can travel around the city without feeling cold.
Spring
Spring comes to Toronto after a hard winter, and it feels like a gift. The average temperature is 14°C. From May to June you'll see the magic of nature awakening. As the lakes thaw, the trees sprout leaves, and the days become longer.
Summer
Finally, let's talk about summer. This time of year, the weather is around 25°C, and the streets are full of activities and festivals. You will be able to spend more time with your family as the days grow longer. Take advantage of this time to go on a road trip and find new adventures.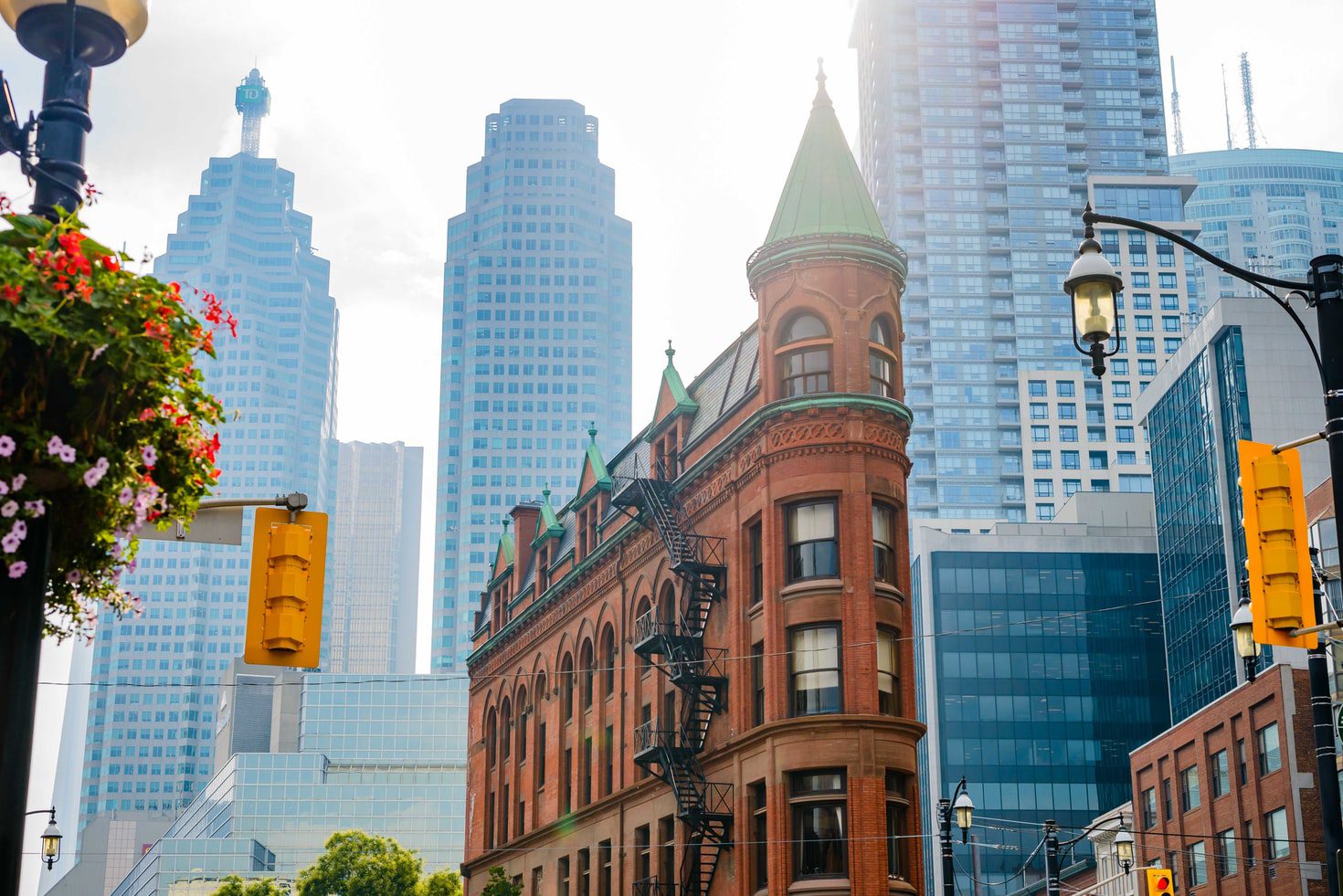 Accommodation in Toronto: The Best Neighborhoods
Toronto offers a wide range of neighborhoods to choose from for starting your new life in Canada. When choosing your next neighborhood, you will need to consider your budget, transportation, location and lifestyle. In this section, you will be able to see which neighborhoods best fit your needs.
Queen West
Queen West is one of Toronto's most liveliest neighborhoods. The city's trendiest shops, cafes, bars, restaurants, and concert halls can be found here. You'll never be bored here. A fun fact: Queen Street was named one of the greatest streets in the world by Vogue magazine.
Entertainment District
The name of this neighborhood speaks for itself. In addition to offering something for everyone's taste and budget, the most important tourist attractions of the city can be found here. Among them are the Ripley's Aquarium, the Rogers Centre, and the CN Tower.
King St. West is home to the best nightclubs of the city and you can live its nightlife intensely there. On the other hand, the clubs are not the only attraction in this district. This neighborhood has many cultural events and outdoor activities. Undoubtedly, if you want to have fun in the great Canadian city, Entertainment District is your place
Yorkville
Right in the heart of Toronto is Yorkville, an area that is not accessible to everyone but has a lot to offer. For professionals who seek a city life of luxury, this neighborhood is ideal for dining and shopping.
Midtown
Locals and foreigners, young and old, love this part of town. This area is within walking distance of downtown and the University of Toronto. One of its advantages is that its rents are more affordable and its streets are full of stores, cafes, and delicious restaurants.
Scarborough
Here you will find a taste of Toronto's multicultural flavor. You will be able to taste, learn and meet new cultures in this district, a homage to the mix. Its main draw is its proximity to Toronto Lake and its emblematic National Urban Park.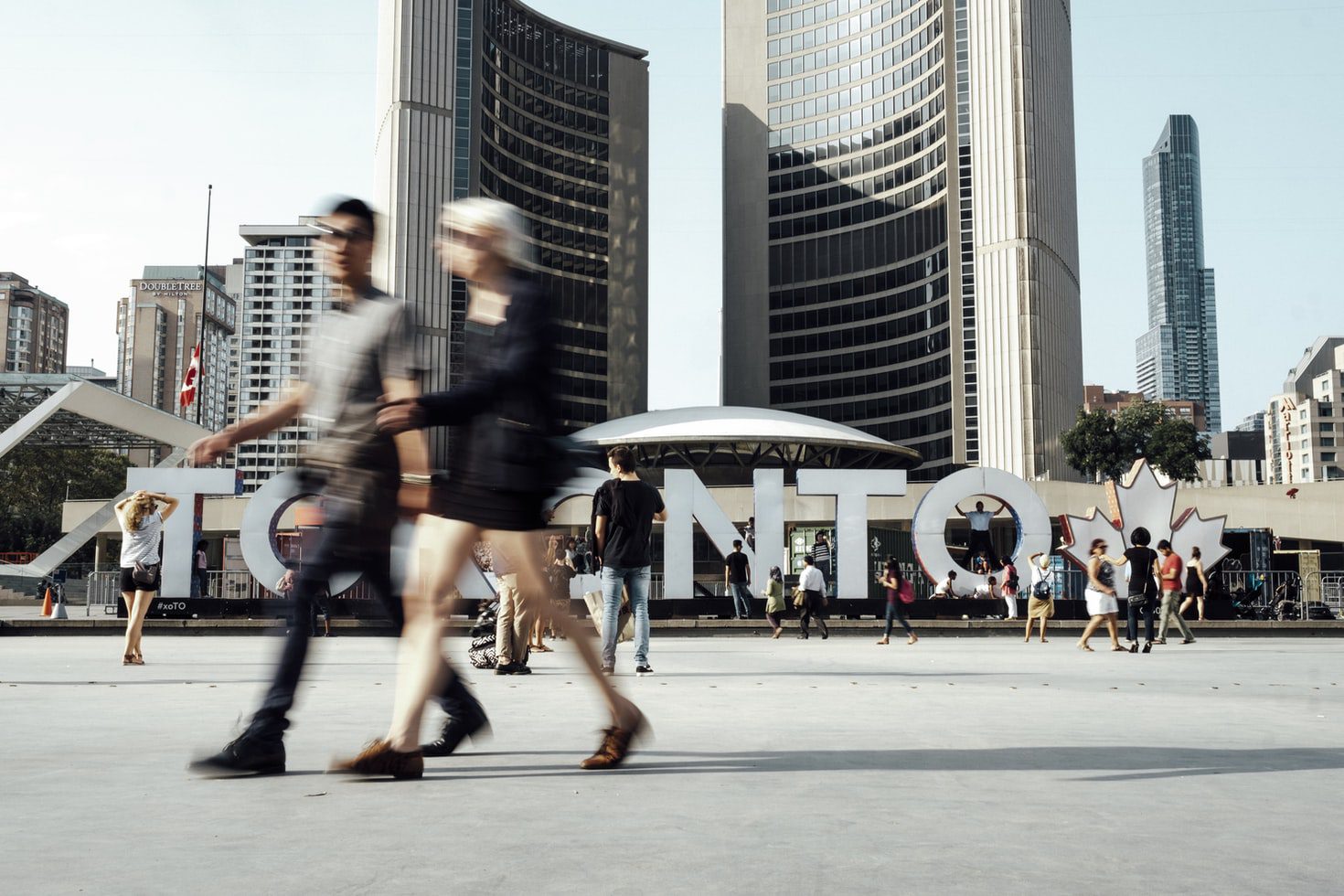 Cost of Living in Toronto
Toronto is Canada's largest and most populous city, as well as one of its most important economic hubs. Thus, costs can be higher compared to some intermediate cities. However, this shouldn't be a problem if you organize your finances well and avoid making unnecessary expenses.
Keep in mind that the cost of living in Toronto depends, to a large extent, on the lifestyle you lead in this city. The good thing is that this city offers you different alternatives that will fit your budget and give you a good quality of life. In Toronto you can find different types of apartments such as:
Full studio apartments
Shared apartments
One room rentals
Student residences
Home-stays 
Prices, of course, vary according to apartment size and location. Quoting does not have to be a difficult matter, Corporate Stays is happy to help you with that. Whether you're looking for a studio, one bedroom or 2 bedroom apartment, we have a variety of executive suites to choose from to accommodate your needs.
Furnished apartments
If you are planning to stay for a longer period of time for work or leisure in Toronto, Corporate Stays can offer you a range of furnished apartments in exclusive areas which are strategically located to make you feel at home and enjoy your stay to the fullest. In addition, Corporate Stays Signature Collection buildings have various luxury amenities. Get in touch with one of our advisors or visit Corporate Stays website to know all the variants such as prices, unit types, amenities of the building, locations, and much more.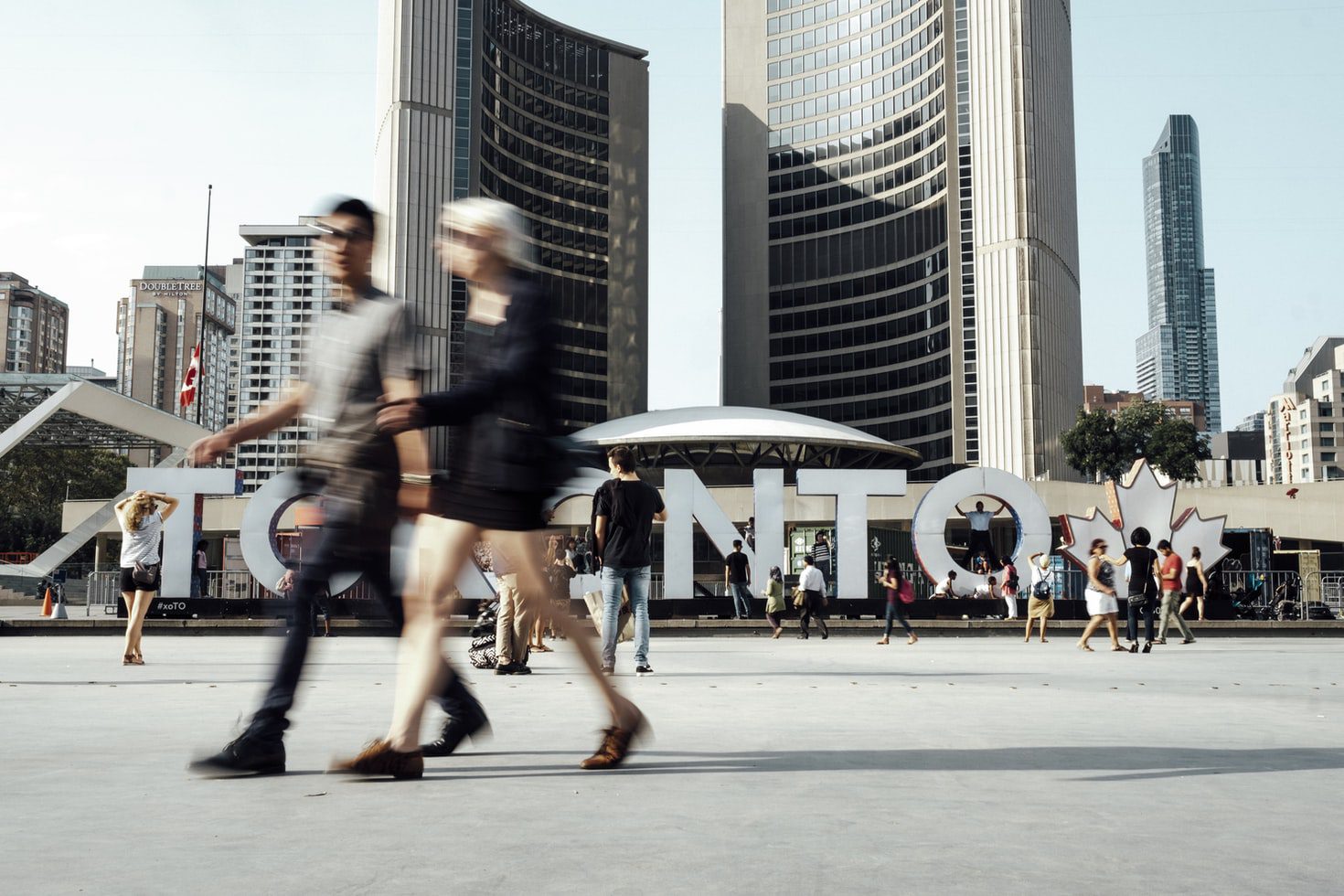 Working in Toronto 
Toronto has a solid and dynamic entrepreneurial ecosystem, which will open up constant job opportunities in different sectors. But before we review what opportunities are available to you, let's talk about a must have: having all the legal requirements to work.
Requirements to work in Toronto
In general, to work in Canada you must meet the following 3 requirements.
Be of legal age. In Toronto this means being over 18 years old.
Have a visa that allows you to work. If you want to work in Toronto, a tourist visa will not be enough. Of all the visas for Canada, the best alternative you have is the student visa that allows you to study and work in Canada for the duration of your study program (as long as you do not study an English course). You can also apply for the Working Holiday Visa or apply for a work permit such as the Open Work Permit.
Have the necessary permits to work in your sector. This means that if you are going to work in certain sectors you will need to obtain additional permits. For example, to handle food or sell liquor in the hospitality industry you will require specific certifications.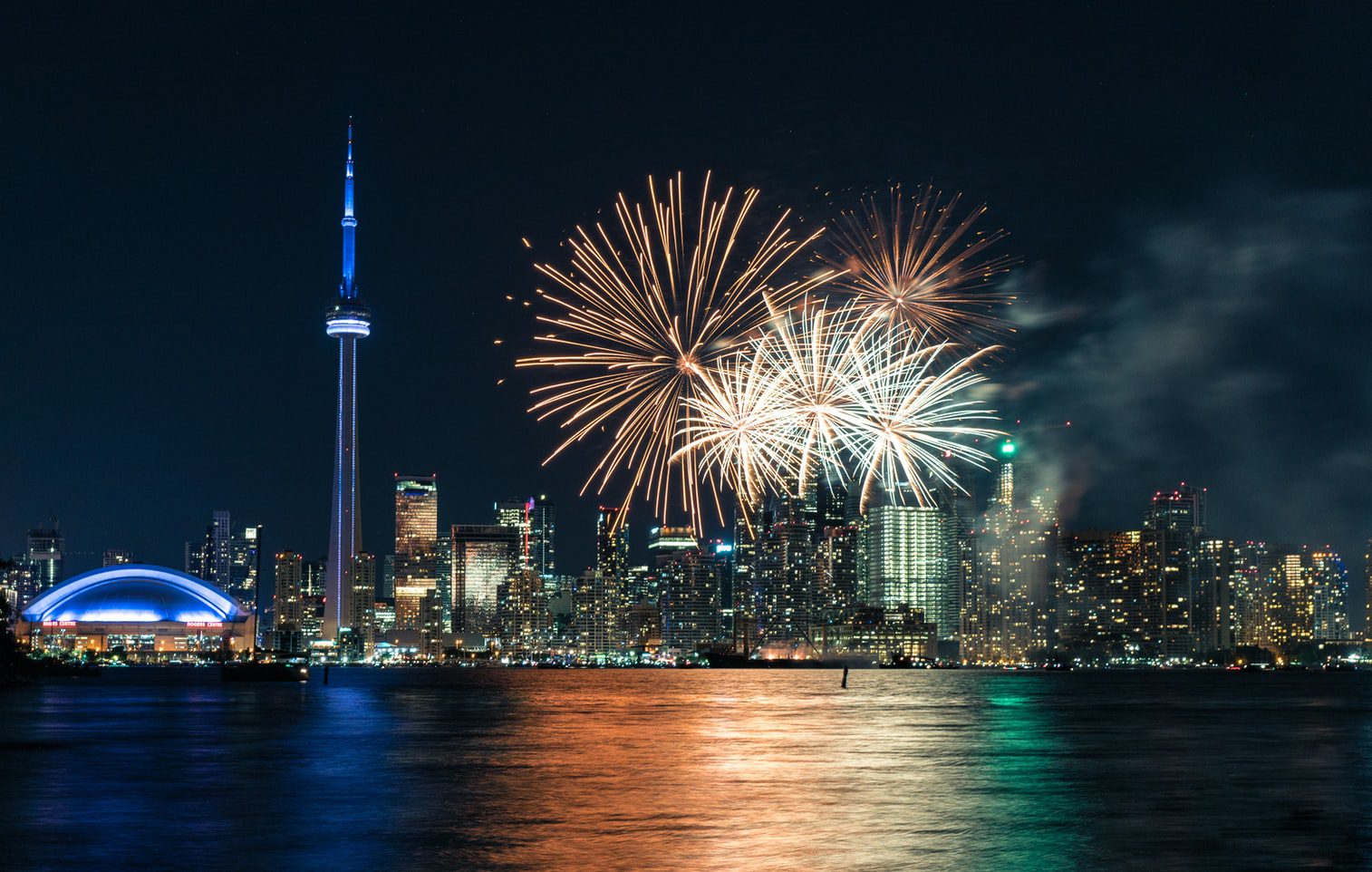 Fall in love with your new city
Discover Toronto to the fullest with our Corporate Stays Toronto City Guide. Ontario's capital is a gem full of activities, business, gastronomy, culture, diversity, and multiculturalism along with unforgettable experiences that will make you fall in love with this wonderful city. At Corporate Stays, we will take your experience to another level and give you all the information you need to make the most of your trip.
Contact us to make an inquiry about your furnished apartment in Toronto today.