As a guest in Corporate Stays, you can receive valuable gift codes when booking your short-term apartments in Winnipeg. If you are searching for a corporate housing solution, check out the current promotions that our guests love. Get to know what your stay in our corporate accommodations in Winnipeg would look like.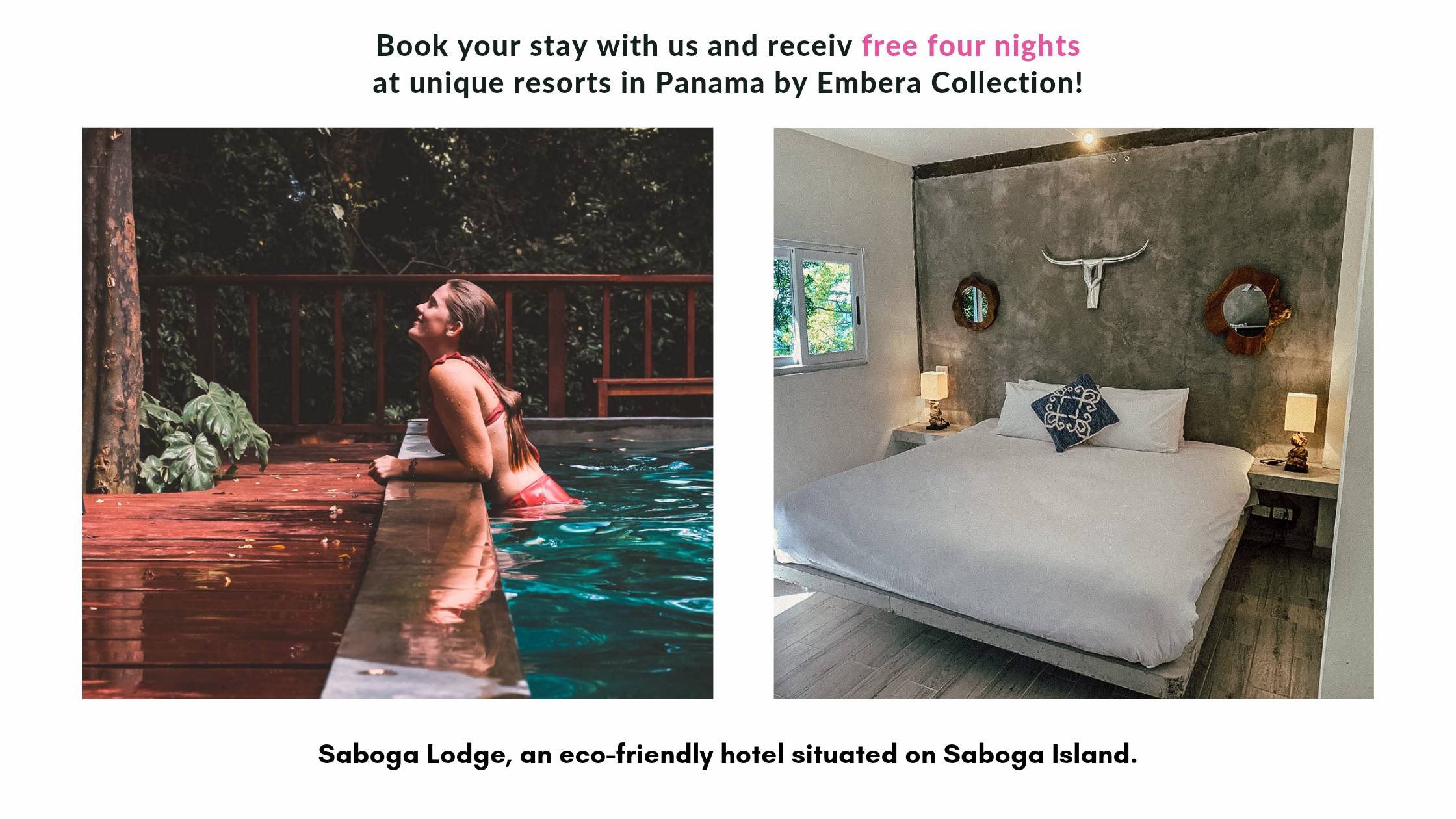 Free nights in luxury accommodation in Panama
For all reservations for three months and more with Corporate Stays during August and September, you receive four free nights at the hotels by Embera Collection!
What better way to relax than to reward yourself with eco-friendly furnished suites in Panama, on a beautiful island? Click here and check out more luxury boutique hotels, lodges, and resorts available with booking with Corporate Stays. Spend your vacations in comfort and convenience without having to worry about the budget.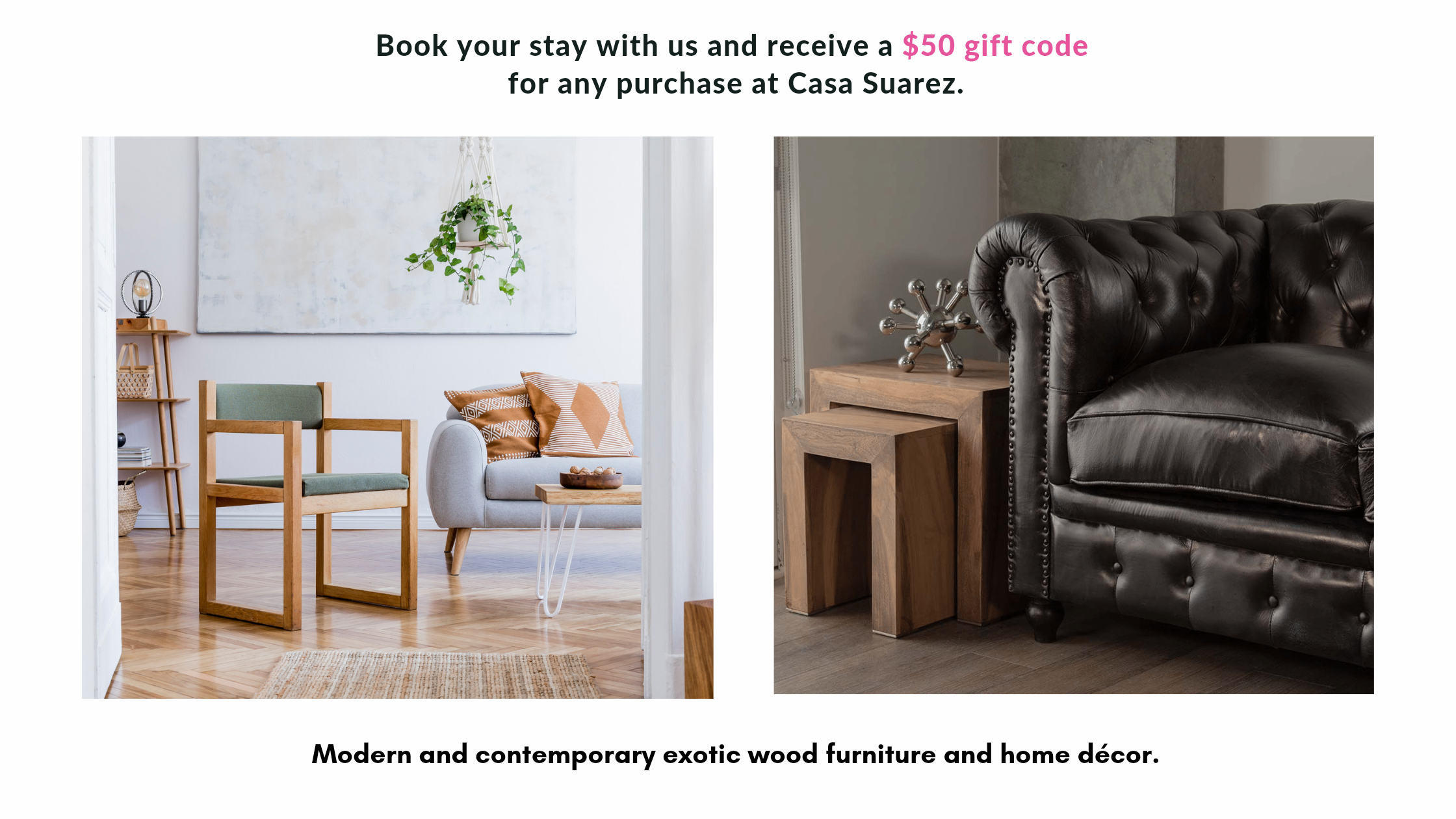 A $50 Casa Suarez gift code
We offer a $50 Casa Suarez gift code on all monthly rentals at Corporate Stays apartments. Casa Suarez is an upscale furniture store, with modern and contemporary exotic wood furniture and home décor. Expert artisans craft Casa Suárez furniture and home decor with materials harvested from a sustainably managed forest. Click here and explore our collections.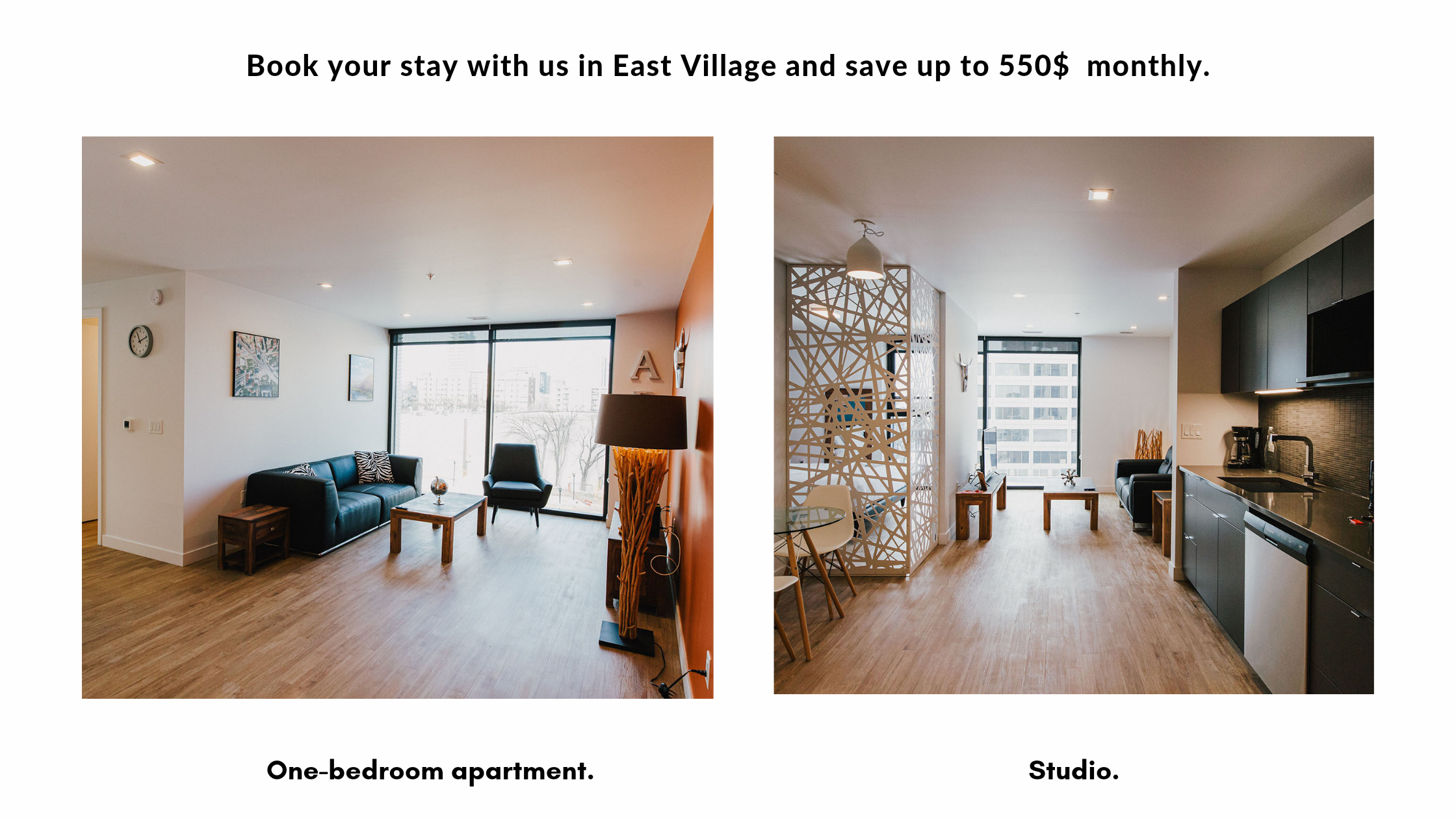 Short-term apartments in Winnipeg
Corporate Stays furnished apartments are a great home away from home. East Village, our signature collection apartment building in Winnipeg, offers a genuinely home-like experience in lavish executive suites. But, it's much more than comfort and convenience.
Everything is walking distance away, so guests can enjoy locally owned shops, restaurants, hair salons, cafes, bakeries, and bars just a step away from the building.
Now we have a great discount- for a monthly stay you can save $550 for a one-bedroom apartment and $400 for a studio.
Take advantage of our special offer and actively engage in the local lifestyle in East Village. Enjoy our executive apartment rentals with the superior amenities, best facilities, service, and location in Winnipeg.