Most people probably picture surfing in Tofino, hiking the West Coast Trail, or kayaking up coastal inlets with whales when they think of outdoor activity on Vancouver Island. But did you know that there are also several significant sledding areas on the Island?
Vancouver has the well-deserved distinction of being one of the most beautiful cities in the world, thanks to its mountain background and urban beaches.
Downtown Vancouver is picturesquely situated on a peninsula in the Strait of Georgia, with the often snow-covered ranges of the Coast Mountains rising in behind. The setting is one of the city's main attractions.
Find your way around with our list of attractions and things to do in Vancouver city.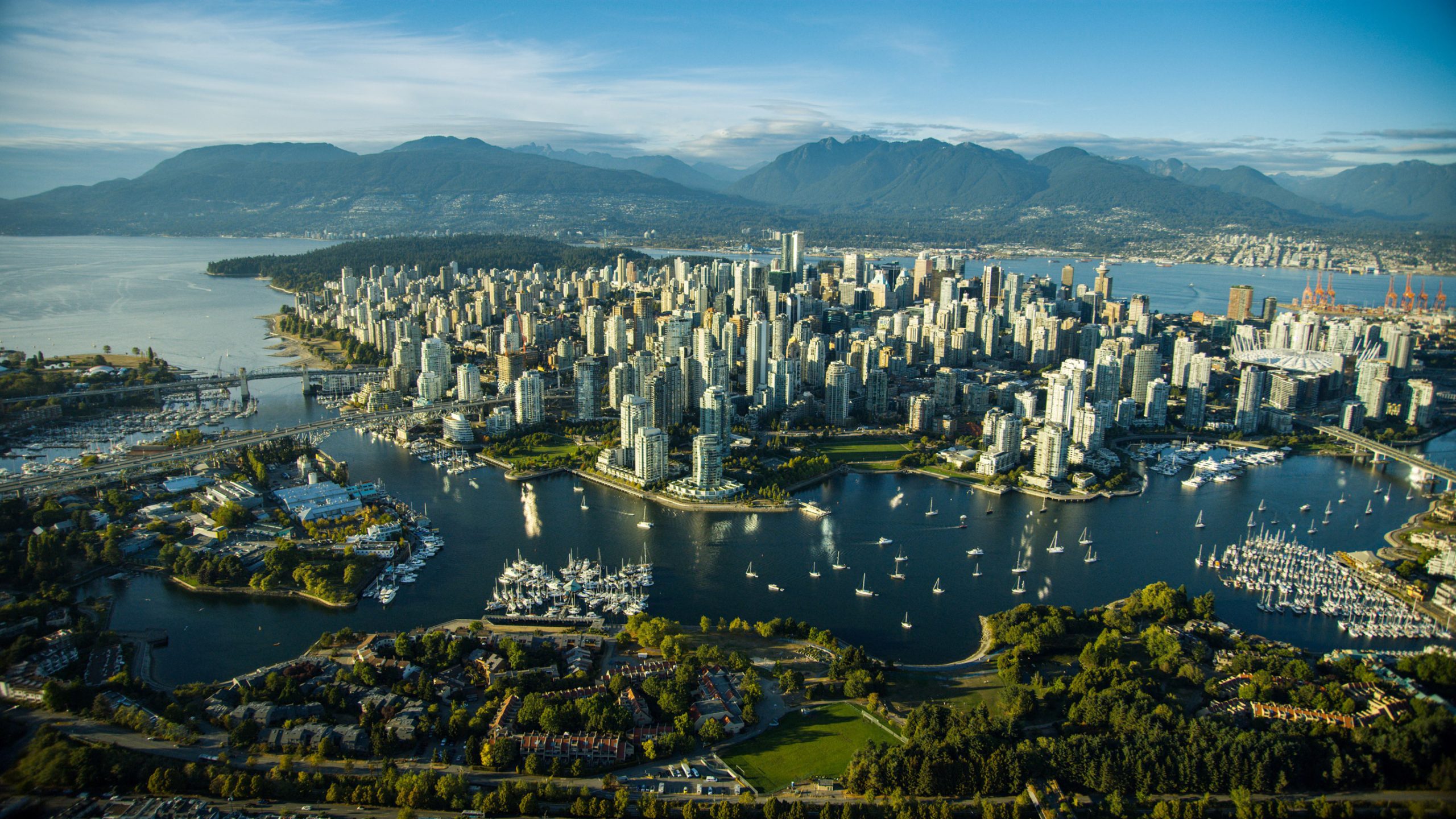 Visit the Stanley Park in Vancouver
Stanley Park is a lush peninsula of giant trees adjacent to Downtown Vancouver. A paved seawall path encircles the green space and is a beautiful place to explore on foot or by bicycle. If you are looking to get outside and enjoy some nature then this is the best place to visit in Vancouver City!
Inland, the park offers many things to do, and you can spend an entire day exploring attractions like the totem poles at Brockton Point. Or the Vancouver Aquarium. Spectacular views are a standard throughout the park towards the city or the ocean.
An outdoor pool operates right at the ocean's edge in the summer. Along with an 80-meter pool which is heated and is a popular spot for families because of its gently sloped entry.
Vancouver Aquarium
For most people, a vacation to Stanley Park with the family would be incomplete without going to the Vancouver Aquarium. This fantastic facility educates people of all ages about the ocean's treasures and how to preserve them. A cold-water touch tank, a wildlife rescue area with a Burmese tortoise, and Penguin Cove full of adorable critters. The non-stop activity of sea otters in their environment is an enjoyable and fascinating experience.
A must-see is the 4D Theatre Experience, which features unique seating, special effects, and a big screen. These effects give you the impression that you are a part of what you are experiencing in the aquarium.
The aquarium's exhibits inform guests about the distinctive environments of the Amazon, the tropics, and BC's Wild Coast.
You may want to visit these destinations and many others that are yet to be mentioned. However, some of the most exciting destinations and experiences may require a car. It may be uncomfortable to go on public transport, but not to fret as you can swiftly rent a car from Corporate Cars. Pick out the vehicle that best suits your needs and style.
Follow us on Instagram to stay tuned for the latest apartment offers and destinations we are posting.