The travel industry, like make many other industries took a huge hit during the course of this pandemic. As a result of this, there is still, and will continue to remain a measure of uncertainty during these times. However, things are slowly returning to how they were. Our booking data shows that more people are willing to travel now.
For many, being cooped up at home for so long was more than a little challenging. Being able to travel now is a wonderful feeling. What's more, it's almost summer! This remains one of the best times to travel and go sight-seeing. As more and more people make their first travel plans in a while, here is a list of places you can safely travel to and enjoy in Canada today.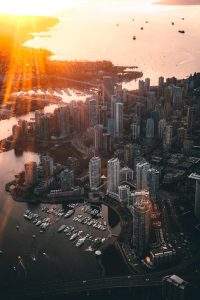 This city is ranked as one of the most beautiful in the entire world and there's a very good reason for that. The sights that it lays out to its visitors are simply delightful. It has mountains, urban beaches, exquisite dining options and a shopping life that'll have you all caught up in no time.
So while in Vancouver, here are a few hotspots we think you'll enjoy,
Yes, it's summer, so we just have to mention beaches. Have you ever seen a beach with a skyline? If you haven't, you simply must see Kitsilano!
This is one of the best spots for you and the family to unwind and be free. The lush trees of this lovely peninsula are enclosed by a paved seawall that's just perfect for a pleasant little stroll. The park itself offers a variety of attractions ranging from the Vancouver Aquarium to the totem poles up at Brockton Point.
No sightseeing is complete without a little taste of culture and Gastown has this in spades. As the oldest part of Vancouver, this place is home to some of the finest restaurants in the entire country.
After enjoying a good, relaxing day out, you can retire back to any one of our fully furnished apartments within the city.
Standing as one of the few cities in the world with a sky dominated by stars and skyscrapers, Halifax is home to some truly splendid sights. As a harbor city, the city itself is full of charm. It is rich with history and is also the heart of Canada's maritime commercial hub. The city has a lot to reveal, so here are our top picks,
This little bay looks like it came straight out of the paintings of a skilled artist. From its colorful houses to rolling granite bluffs, it is quite scenic. The lighthouse it spots does well to complement its overall soothing look.
Spanning over seven hectares, this garden is a beautiful masterpiece to behold. It combines flora with Victorian horticulture with beautiful fauna like ducks and waterfowl. This peacefully scene gently puts you in the calming embrace of nature.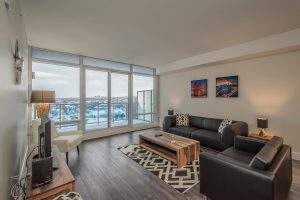 Halifax Citadel National Historic Site
Even though it never actually saw any action, this site built in 1856 is a perfect representation of a 19th century British fort. It's especially popular among little children as it offers some really pleasant activities they can enjoy.
Ranging from The Vuze on Fenwick St. to The James of South Street, Corporate Stays has several exotic, well-furnished apartments to keep you comfy while you're in Halifax.
Only a stone's throw away from Vancouver, this city ranks as the third-largest city in the country, and that's saying a lot. The city has a wealth of tourist attractions. Entering Burnaby, there are many sights you just need to see. Here are a couple of them,
One of the hidden treasures of Burnaby, this place is often used for hosting some very high-end functions all through the year. During Christmas, the way the whole area lights up is just magical.
For people who enjoying being at one with nature, Burnaby is a veritable treasure trove. You could take walks down the stretch of the mountain and even have a nice picnic with the family there. The best part? From the top of the mountain, you get a very clear view of Vancouver and North Vancouver area, too.
This is one of the best spots that cater perfectly to lovers of art and history on our list. It displays the works of various artists, local and international. Here, you can find various art pieces, ranging from old to contemporary to savor.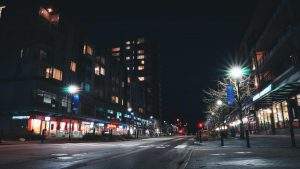 Our  home furnished homelike apartments in Burnaby guarantees you have a nice place to relax after a busy day out on the town.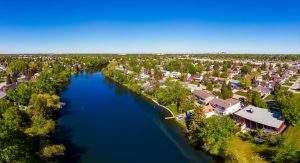 This is one of the most family-friendly locations on this list. The city is an exquisite blend of fantastic museums, historical attractions and noteworthy monuments, to mention a few. Because of this, there are any number of family-based attractions you can enjoy while on this trip. They include,
Situated right at the heart of central Winnipeg, the fine formal garden it poses is well accentuated by artfully crafted sculptures with a backdrop of colorful blooms. It's a perfect place to enjoy an outdoor picnic with the family.
Recorded as having produced about fifty-five billion coins since it was established, the Royal Canadian Mint is an impressive sight to see. It is open all through the year and upon making reservations, you can receive a full tour.
Some of our very finest short term rentals are available at your disposal in Winnipeg to ensure that your stay in here is a truly memorable one for you and the family.
This is a holy land for most music lovers. The Studio Bell also  houses the largest music-related museum in the country and contains a well-equipped performance hall.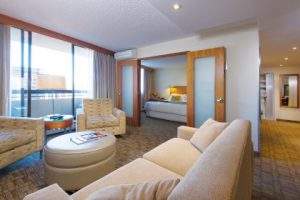 Only a short distance from the Bow River, this quaint little area will have you standing amazed at its brick buildings and endless array of restaurants, boutiques and cool spots. Here, you can get virtually anything from cupcakes to craft beer or, you could simply checkout a bookstore.
You mustn't leave Calgary without seeing the view from the top of Calgary Tower. Originally known as the Husky Tower, Calgary Tower remains one of the tallest buildings amidst the skyline of the city today. From the top of the building, you get a clear view of the entire city. You can even spot the Rockies from there.
Make yourself comfortable with any of our multiple apartments in Calgary Each is positioned close enough to a popular tourist attraction. You never have to go out of your way to see the city's beautiful sights.
So when you've made your choice, remember that Corporate Stays has got you covered! Contact us today to get your fully furnished apartment ready for when you arrive.