If you are planning your next weekend getaway in Quebec city there is something you should know. Winter in this charming city is exciting, full of joy and fun, and full of activities in the snow that will enchant you. Therefore, here is a guide to creating a three-day itinerary to get the most out of your trip.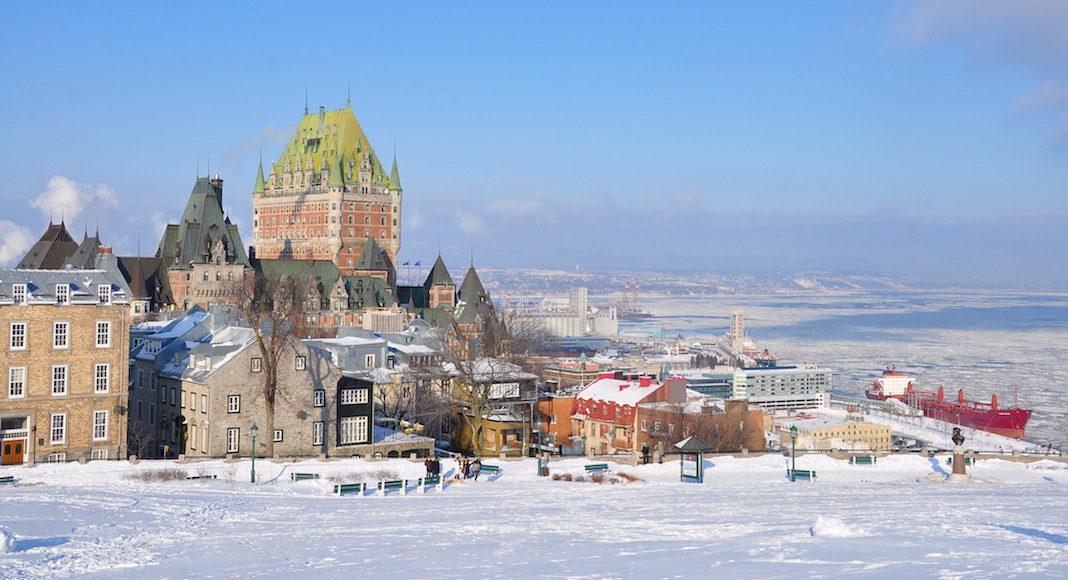 Discover the City
Quebec is one of Canada's most vibrant cities. Its French community, European style, exquisite gastronomy and magical winter make it a popular destination for tourists. On the other hand, its diversity of activities and cultural attractions will leave you enchanted. The city is small but definitely substantial and three days are enough to discover it and be eager to come back for more.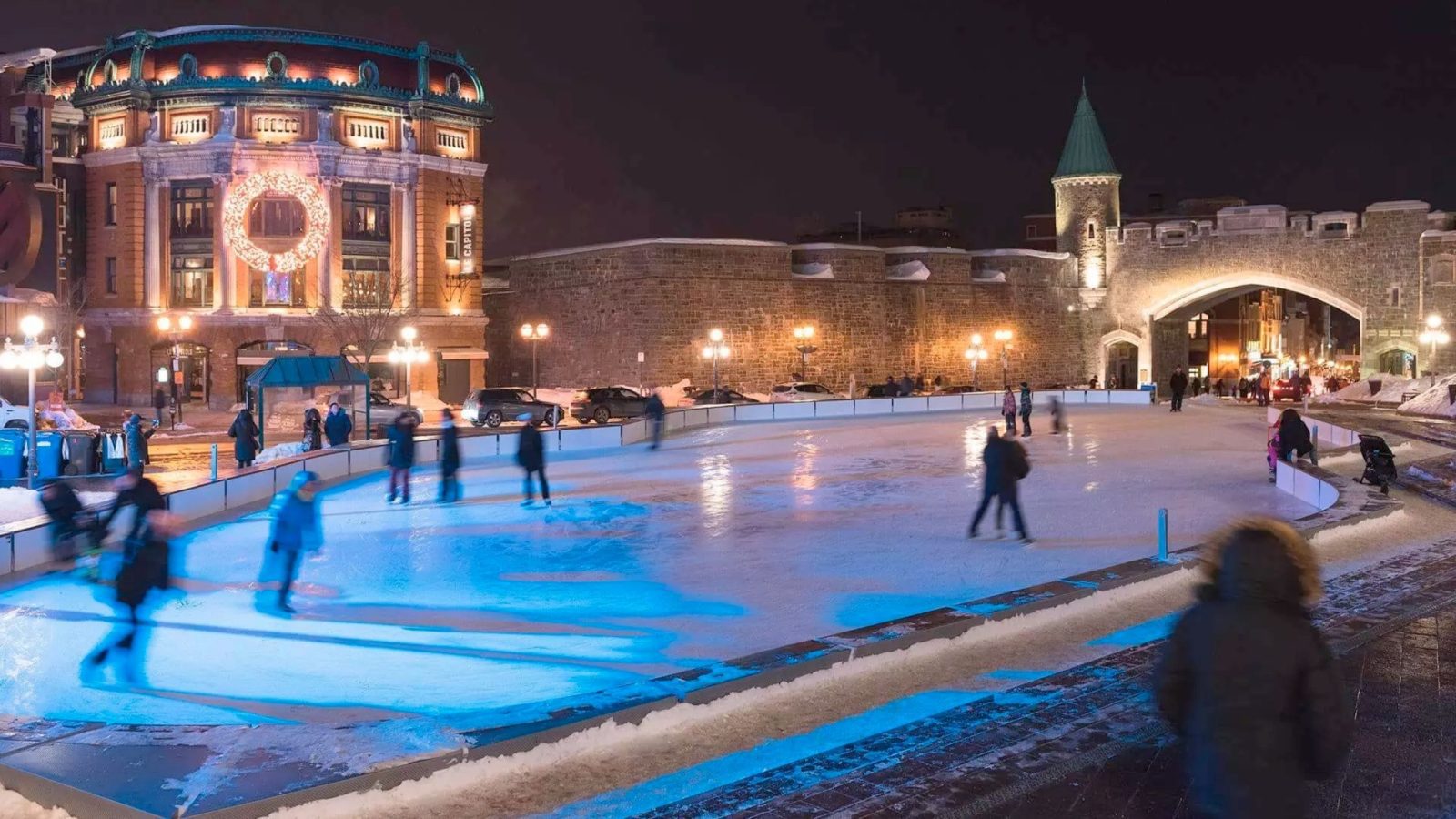 Day 1 
The Carnival of Quebec is one of the most important winter festivals in the world. It takes place during three weekends, from mid-January to mid-February. This event is full of fun, music and amazing activities. You will enjoy  the canoe race on the St. Lawrence River, the ice palace, built in the heart of Old Quebec and the snow and ice sculptures.
While you are at the carnival, you can also stroll through the Petit-Champlain district. The city's streets are decorated in winter to welcome tourists. Here you can walk through the European style streets and visit beautiful shops. You can take the afternoon or evening to enjoy the shopping, the art, and the cafés.
When night falls, fill a glass with ice and serve yourself some Sortilège. This is the typical Quebec drink made with whiskey and maple. Drink it with your back to a lake and, when you finish, throw the glass into the void and make a wish. This is a centuries-old ritual of Quebecers to call for good fortune.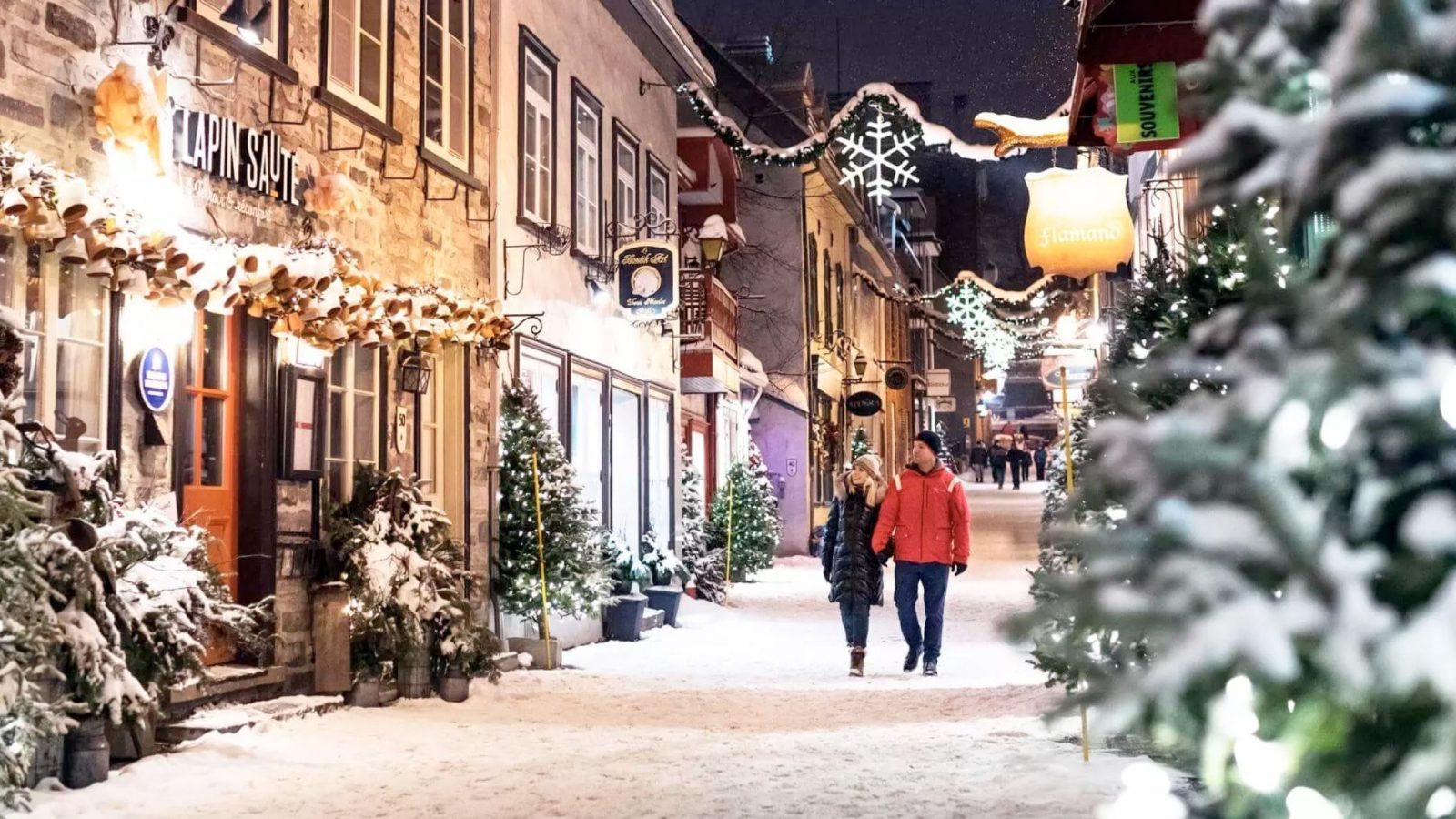 Day 2 
If you want to soak up more of Quebec's culture you have to visit Chez Dany. Here you will find a quaint cottage where you can taste delicious dishes, listen to traditional music and enjoy a tour to learn about the maple making process. You can make a maple candy popsicle over the snow and taste the delicious bean soup, the chicharrones prepared Chez Dany style and the meat pie.
Enjoy the Winter Landscapes
Take advantage of one of the excursions that will take you on a walk through the forest. Wrap up warm and explore the beautiful winter landscape. In many cases, these excursions end with a snow war… so sharpen your aim!
On the other hand, you can take advantage of outdoor activities to have fun with downhill skiing and snowboarding. Québec offers a unique experience for ski lovers and close to the city, there are four resorts offering different plans for all levels of skiers, with exceptional infrastructure and conditions.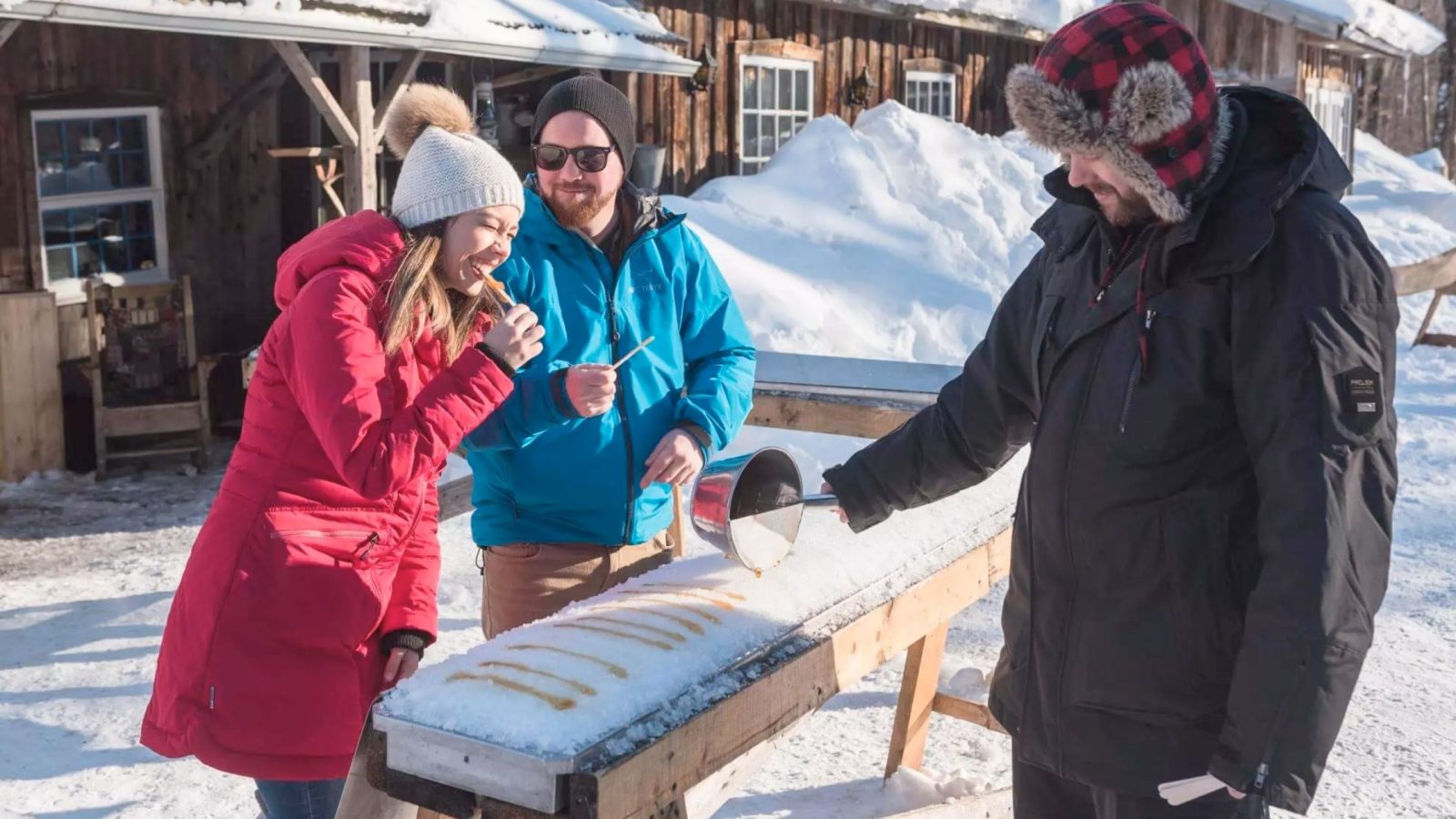 Day 3 
Another attraction of the season is to visit the largest winter park in North America. This amazing place includes 35 snow slides, skating trails, snow rafting and a variety of activities for the whole family. Plan a day of fun, snow and lots of laughter.
Undoubtedly, one of the most spectacular buildings to see in Quebec is the Château Frontenac. Its marvelous architecture has been the featured in countless series or movies in addition to hosting all the great celebrities who visit this Canadian city. It was built on top of a hill, something that makes it even more impressive, and was financed by a railroad company in the last years of the nineteenth century. It is one of the most photographed hotels in the world, due to its beauty and its classic French chateau style.
Relax in the Nordic Spas: after a day full of winter activities, you can take a thermotherapy treatment in one of the Nordic spas in the region. Enjoy a few minutes in the jacuzzi or relax with a massage. This would be absolutely the perfect ending!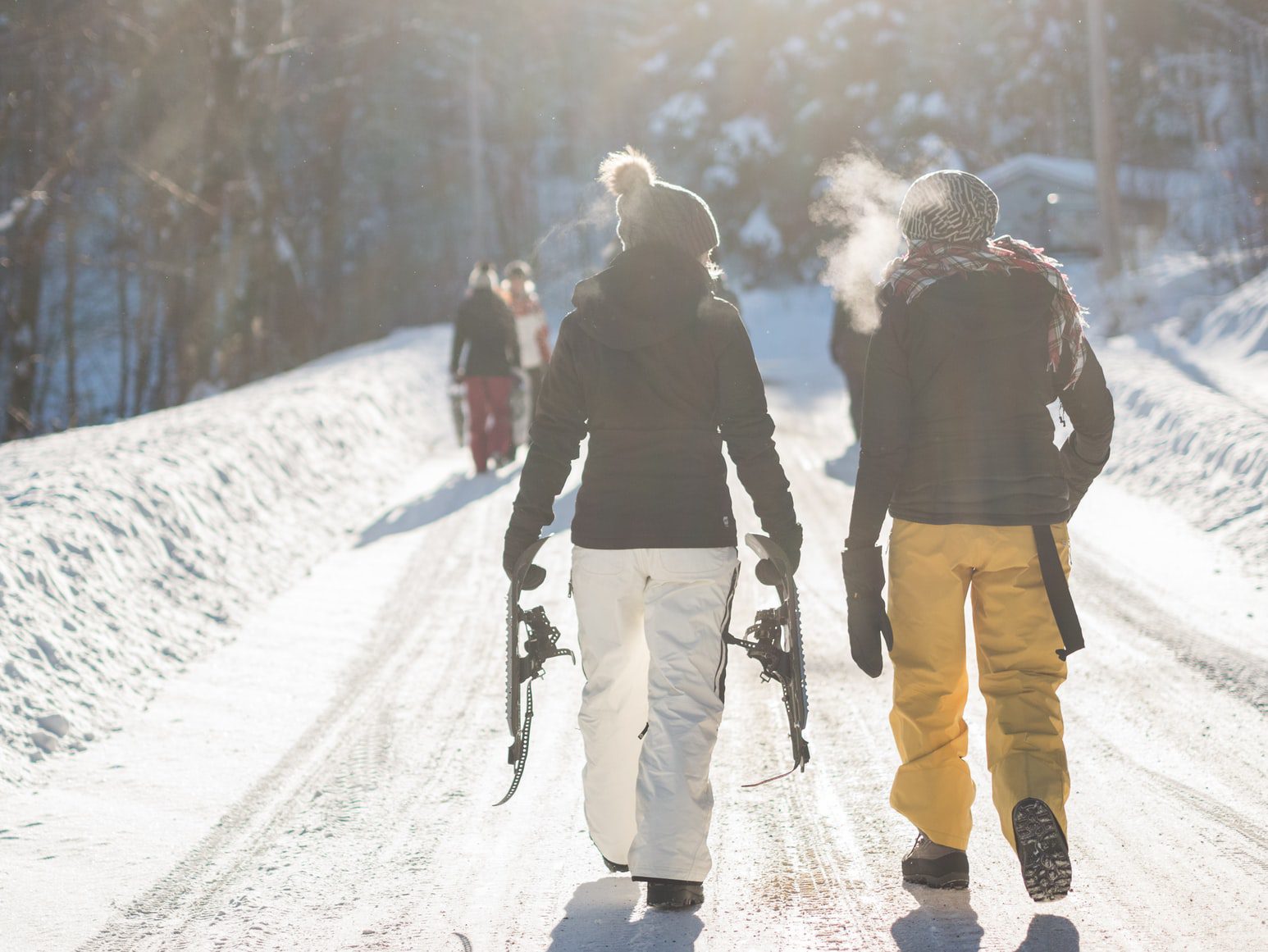 Live the Experience With Corporate Stays
At Corporate Stays we offer you the best stay for you to enjoy your dream weekend getaway in Quebec City. Contact us to make a reservation on our fully furnished apartment that will keep you warm and comfortable during these 3 days of winter. We are happy to be part of your vacations and help you discover Canada's most charming city.
Contact us for any questions and follow us on Instagram and Facebook.