Urban Flats
1 km norte de la Iglesia de Pozos, Santa Ana
1-2Guests

-

1 Bathrooms

-

1 Bedroom
Pet friendly
Urban Flats is located in the city of Santa Ana in Costa Rica. A suburb of the capital city San José. San Ana is located in the hills between Puriscal and Escazú. This quaint little town is a balance between traditional Costa Rican culture and modern conveniences.
Urban Flats is built and designed using modern technology to provide you with the best luxury lifestyle experience for your stay. Without a doubt, you will find in this place a welcoming, refined and innovative place. The building is ideally located near the city center, from where everything can be easily accessed. Local transportation is also available very close to this place. The prime location of this building has delicious restaurants and grocery stores just a few steps away. In addition, it is an ideal place for tourists since it is just 1 km north of the Iglesia de Pozos.
Facilities:
Additionally, you will find several amenities at Urban Flats to enjoy. It is inspired by the seasonal pool, gym, and common workplace. Apart from this, the panoramic view has no example of its own. TV and high-speed wifi have been installed in the building that brings you closer to the world during your stay here. Without a doubt, everything is designed so that your life feels like home. It warmly welcomes its guests.
Urban Flats offers studio apartments. Each apartment has utilities such as high-speed Wi-Fi, a fully equipped kitchen, air conditioning, and heating. Above all, the apartments also have all the necessary appliances. For example, refrigerator, stove, microwave, in-suite laundry, and clean linens and towels. Parking is also available on request.
You will be offered a personalized support service from the first contact in order to meet your business needs. We want your success to start here!
Starting From$96per Night

2 Guest

.

1 Bathrooms

.

1 Bedrooms

The Urban Villas 1 bedroom apartments are an ideal place for both long and short stays. It has a capacity for 2 people. The apartments also have all the necessary appliances. For example, refrigerator, stove, microwave, in-suite laundry, and clean linens and towels. The bedroom has a queen bed for extra space and comfort.

Please note:

Rates may vary according to your dates and/or length of stay. Many of our units vary in layout. Therefore, you are not guaranteed to have the exact unit number that is depicted above in the media library.
Building Facilities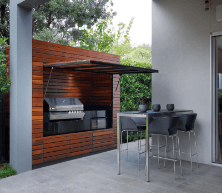 BBQ Area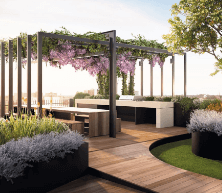 Communal Terrace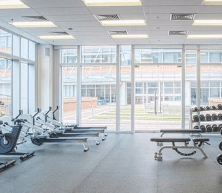 Fitness Centre

Outdoor Pool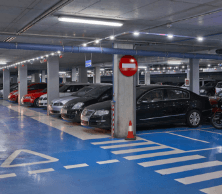 Parking
Feature Checklist
What's included and what's not
Housekeeping Services
Kid Friendly
Parking
Pet Friendly
Smart TV
WiFi
Apartment Features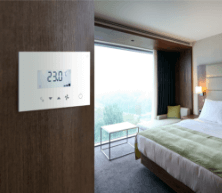 Air Conditioning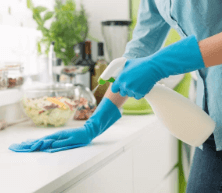 Cleaned & Disinfected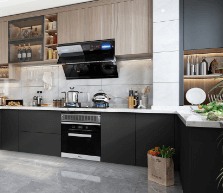 Equipped Kitchen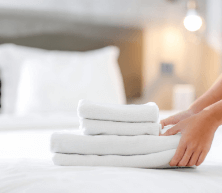 Fresh Linens & Towels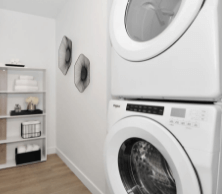 In Suite Laundry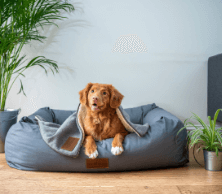 Pet friendly

WiFi
Public Transit
Estación Belén Train Station.
Estación Belén Buss Station.
Driving to Downtown
San José downtown is just 16 minutes drive from the Urban Flats.
The Neighborhood
Monte de la Cruz:
Located 8 kilometers from the center of San Rafael de Heredia on a fully paved access road, with spectacular vegetation and with a wide view of the central valley. Ideal for family activities and special groups, it has many facilities of a private club; but with entry fees accessible to all.
Plaza de la Cultura:
The Plaza de la Cultura, or Culture Square, is located on the Avenida Central pedestrian mall. North of Costa Rica's National Theater, the Plaza de la Culture is a popular spot for people-watching, feeding the pigeons, and enjoying the shows. Visitors can stroll around the square or take a break under a shade tree or on one of the benches. You will also find many shops and restaurants nearby.
Spirogyra Butterfly Garden:
In the garden, you can meet a wide variety of butterflies in their different stages of life, as well as the plants that allow their life cycle. Just a 10-minute walk from central San José, you'll find an oasis where you can relax, escape the busy life, breathe the fresh air, read with butterflies, and walk the path.
Things to note
Check-in is at 4:00 pm Checkout is at 11:00 am
You may request early check-in and/or late check-out after your booking.
Our team will do our best to accommodate any requests based on availability.
Parking
On-site underground parking available at an additional cost
Free and paid street parking.
Equipped Kitchen
All of our apartments come fully equipped with all kitchen essentials and appliances.
Kitchen essentials: tableware, glassware, cutlery, cookware, drop coffee machine.
*Nespresso Machine available for rent at an additional cost*
Appliances: microwave, fridge, dishwasher
House Rules
No smoking ( this includes the balcony)
No parties
All guests and pets must be registered with Corporate Stays
Flexible Cancellations
We are flexible with cancellations and trip adjustments if necessary.
Please contact a team representative to discuss our cancellation policy in further detail.
Anything else you'd like to know?
For a complete set of policies for this building, please visit our Reservation Policy page.