Ocean Blue
Ocean Blue Heliopolis, El-Nasr Road, Sheraton Al Matar, El Nozha, Egypt
This fabulous family home is a perfect extension of its location and immediate surroundings, being right in the heart of Sheraton Heliopolis Area; a walking distance to Sun City, City Stars and City Center Almazah Shopping and Entertainment Malls.
Building Facilities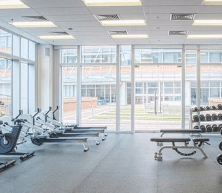 Fitness Centre

Pool
Video
Anything else you'd like to know?
For a complete set of policies for this home, please get in touch with one of our sales representatives.